Staff Alumni Reflect on Their High School Experience
"My life in high school was a lot more Vince Staples than it was Post Malone," Mr. Larson said.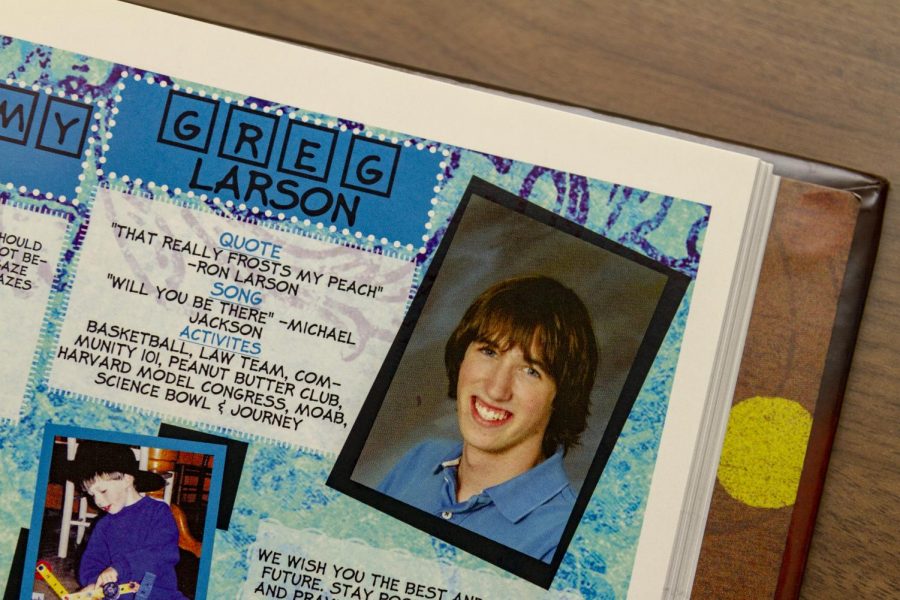 The "high school experience," at least as it is depicted in popular culture, has been molded into an easily recognizable series of events by an abundance of movies, novels, and more recently, social media interactions. Homecoming, Friday night football games, challenging classes, and inevitable teen drama are among them.
Even through the changing of the American school system over many years, this skeleton of the high school experience remains mostly intact.
To get an idea of how the high school experience has evolved and impacted students at La Salle, four staff alumni were asked about their experiences as former La Salle students.
Mr. Noah Banks '12, is La Salle's newest religion and Spanish teacher. He, as well as '08 La Salle graduate and current English teacher Mr. Gregory Larson, were inspired to be not only teachers, but teachers of their respective subjects during their time in high school.
"I have to say the person who made the biggest impact on my life was Mr. Mainard, who used to teach here," Mr. Banks said. "He was a religion teacher. It was his class that got me to think more deeply about my faith, and reconsider things that I hadn't been thinking about, and ultimately invited me back into the Church. [He's] the reason that I'm teaching at La Salle, and teaching what I teach today."
"I don't think I would have become a teacher if it weren't for him, and I don't think I would be involved in my faith the way that I am if it hadn't been for him," he continued.
According to Sabrina Scherzinger, Mr. Mainard's niece, he taught at La Salle for eleven years before leaving at the end of the 2017 to 2018 school year. The following school year, Mr. Banks took his place.
Mr. Larson's inspiration has now become his co-worker. He teaches English at La Salle alongside Mr. Chris Krantz, who's class centered around anthropology, sociology, and social justice at the time that Mr. Larson was a student.
"You just can't go to [a] philosophy class in high school," Mr. Larson said. "You can't go to anthropology. So many of these things became English class in high school."
Other, more mature facets of the high school experience are sex education, and, for some students, drug and alcohol use.
During Mr. Banks sophomore year, he had to write a short fiction piece on the life of a drug user for his health class, which was at the time taught by Mr. Mike Devenney. The senior class of 2020 was the last to receive this iconic assignment.
Math teacher Mr. Linus Oey '87 said he remembers that cigarettes "were the thing" and there was more of an old-fashioned smoking problem in his days at La Salle, "but then it came to where it was really frowned upon even in high school kids," compared to the widespread vaping and e-cigarette problems in high schools across the nation today.
One other issue that is often a part of the high school experience is alcohol use, despite it being illegal. Even though it's on the decline since its peak in 1991, 52% of 12th graders reported alcohol consumption in 2019.
"We had our fair share of people getting in trouble for drugs and alcohol, and things of that nature," Mr. Larson said. 
"Alcohol [had] the same issues as there are now," Mr. Oey said.
Organizations like SADD (Students Against Destructive Decisions) came to the school to create conversation about drinking and driving during the time Ms. Susan Pinto, '90 was a student. She now works at La Salle as an assistant in the tech department and a math teacher.
Another health class staple was sexual education, which to this day sparks controversy between parents, schools, and the government. 
"[Sex ed] was very superficial, [and there was] not a lot of depth," Ms. Pinto said. "We talked about the anatomy… but we didn't really go into more of the other stuff."
Later, students like Mr. Larson and Mr. Banks remember talking about STIs and contraception in addition to anatomy.
Mr. Oey however, remembers part of the sex ed cirriculum being more open ended.
"We were able to ask a lot more questions, things where we didn't have to be so politically correct because we didn't worry about offending [anyone]," Mr. Oey said. "Now it seems like you have to be a little careful about offending people in different ways, which is not a bad thing." In Mr. Oey's first year of teaching at La Salle, he taught health and sex ed before primarily teaching in the math department.
A Catholic education is also a core part of La Salle's mission.
"We live in a culture that… is increasingly accepting and increasingly open to people who live lifestyles different than what has been traditional and conventional for a long time," Mr. Banks said. "Depending on who you ask [this] is a good thing or a bad thing."
Mr. Banks is the staff sponsor for La Salle's Falcons for Life club, which advocates for the pro-life movement that stems from Catholicism. The topic of abortion has been an issue in the Catholic Church for many years, and today is still at the forefront of debates regardless of religion.
Despite the Lasallian core values only being officially established in 1987, they are at the center of the experience that La Salle tries to provide for their students, and that has not changed.
Even as policies, culture, and viewpoints within the school change, the foundation that they are built on does not.
About the Writer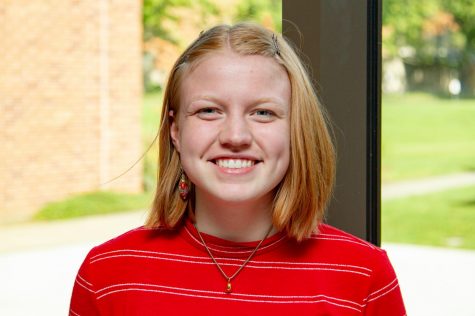 Cameron Thornburg, Staff Reporter
Cameron is a senior at La Salle. She is heavily involved with theatre and choir, and enjoys writing inside and outside of school. During the summer she...