La Salle Students Attend Chaotic Danny Duncan Meet and Greet at CTC
During the evening on Thursday, Dec. 12, Clackamas Town Center welcomed YouTube influencer Danny Duncan. Hundreds of teenage fans gathered in the mall, waiting hours for a chance to meet Duncan in person at Zumiez, causing chaos as onlookers did their holiday shopping.
With over 3,000,000 subscribers and just under 575,000,000 cumulative views, Duncan is mostly popular among American teens, including La Salle students. Sophomore Nolan Ahmann said, "He's really relatable to a teen audience." He is best known for his comedy video blogs featuring pranks, skateboarding, and shenanigans. 
Duncan announced on Nov. 29 that he would be holding meet and greets through Zumiez at three malls across the country. 
The meet and greet at Clackamas Town Center was limited to 300 people, and took place from 5-7pm. 
People were directed to lines, where they waited to be given a wristband that granted them access to the meet and greet. Most fans waiting in line were teenagers, although a few pre-teens and parents were present. Tobias Shenk, a sophomore at La Salle, said he waited for "three and a half hours." 
Once inside the store, fans were given a photo opportunity with Duncan as well as signed posters. Duncan was also signing things brought from home.
Alongside the meet and greet the mall was still open for normal business, leaving many shoppers interrupted by the event.
The crowd was mostly kept under control the mall security, but as the event went on, the crowd became more and more rambunctious. 
"[The crowd was] out of control," Ahmann said.
Some people were escorted out of the mall if they were being unsafe or disrespectful. In general, the mall appeared underequipped to host more than 300 teenagers causing pandemonium. 
Even with the chaos, many fans were still happy with the experience. Remison Winant, a sophomore at La Salle, said he would "absolutely" do it again if he had the opportunity.
About the Writer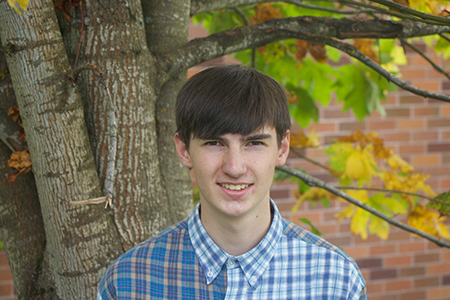 Isaac Brown, Staff Reporter
Isaac is a sophomore at La Salle. Outside of school he plays recreational soccer and enjoys cars, fashion, and music. His favorite show is "The OA," and...