Everything You Need to Know About Trump's Impeachment Process — and How Students and Staff are Feeling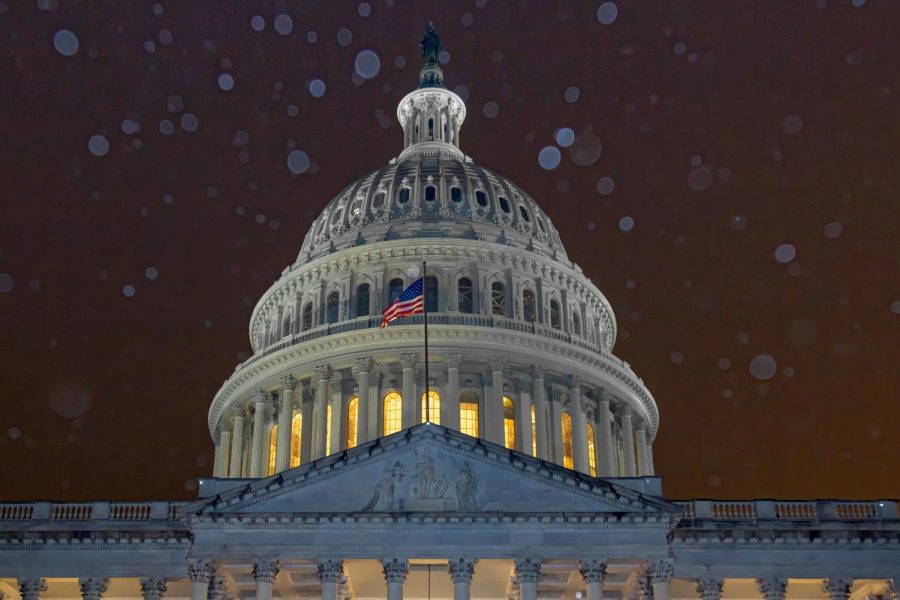 Spurred by the now notorious whistleblower complaint filed in August and declassified in September, President Donald Trump's impeachment process is now nearing its conclusion, with the House of Representatives officially voting today to impeach Mr. Trump, making him just the third president in history to be impeached.
The whistleblower complaint focused on the Trump administration's withholding of almost $400 million of military aid to Ukraine, an ally who needed the support.
During the controversial July phone call between Mr. Trump and Ukraine President Mr. Volodymyr Zelensky, Mr. Trump told Mr. Zelensky, "I would like you to do us a favor, though."
The articles of impeachment allege that the phone call involved an implied quid pro quo, in that after Mr. Zelensky brought up the topic of military aid, Mr. Trump then urged Mr. Zelensky to investigate a partisan inquiry in support of Mr. Trump's domestic political situation. The articles also allege that the White House obstructed Congress in its investigation of the phone call, directing officials to defy lawful subpoenas and not cooperate with Congress' investigation.
The impeachment articles are founded on these allegations that Trump abused his power for his own personal political gain, and then sought to impede the House's investigations. 
But what does it even mean now that the House has impeached the President? 
The US Senate says that "if a federal official commits a crime or otherwise acts improperly, the House of Representatives may impeach — formally charge — that official. If the official subsequently is convicted in a Senate impeachment trial, he is removed from office."
With the impeachment dominating national news in recent months, students are more aware of what the term "impeachment" really means. La Salle social studies teachers Mr. Hugh Hegarty and Mr. Alex Lanaghan said that they are finding ways to address impeachment news every now and then in their classes as the process has proceeded.
For instance, Mr. Hegarty's US History class happened to be covering the post-Civil War reconstruction period, which was when the first presidential impeachment (of the seventeenth president, Andrew Johnson) occurred, right around the same time that the articles of impeachment charging Mr. Trump were drafted. Mr. Hegarty took advantage of this coincidence in timing with the curriculum and the current news and conducted an impeachment simulation with his students.
"There were a lot of questions about comparisons to the first impeachment with Andrew Johnson and the second impeachment with Bill Clinton and what's going on right now," he said. "Students were very enthusiastic."
He said that his students seem to be "very knowledgeable" about impeachment, whereas in past years he has had to teach about the process of the House vote potentially leading to a Senate trial. "Because of what's going on, I think they already knew that information, and it made the class lesson flow very smoothly," he said.
Mr. Lanaghan teaches a blended online contemporary world affairs class, in which his students learned a brief introduction of impeachment and the current happenings around it. 
"A lot of people think impeachment is removing a president from office, when it's in fact just basically saying that there's going to be a trial," said junior Anneliese Stahly-Dronkowski, who is in Mr. Lanaghan's elective course.
Stahly-Dronkowski is right — rather than removing the President from office, the House vote today represents the formal charges against Mr. Trump, which were passed in two articles of impeachment by the House Judiciary Committee on Dec. 13  and charge him with abuse of power and obstruction of Congress.
With the House voting for impeachment, Mr. Trump becomes the third president to ever be impeached, and the case will go to the Senate for a trial that will be conducted throughout January. If the Senate then convicts Mr. Trump, he will be removed from office. If he is impeached by the House but not convicted in the Senate, he will remain in office.
"I do think that there is enough evidence that there is a crime committed with his relations to Ukraine," Stahly-Dronkowski said. "But realistically… I don't think he would be convicted in the Senate because it's held by Republicans."
For Mr. Trump to be removed from office, the Senate would need to muster two-thirds of its members to vote to convict him of the charges against him in the articles of impeachment. That means 67 out of 100 Senate members; 22 of that number would have to be Republicans, if all 45 of the Democrats in the Senate vote for his conviction. 
Mr. Lanaghan said that from his perception, students' positions on the impeachment seem to reflect those of voters across the nation. "Students appear to be pretty partisan with this topic so far," he said. "Following the national polls and everything too, it seems to be pretty clear that you either believe one way or you believe the other."
"Students and Americans alike seem to have their minds pretty much made up in terms of what they think," he said.
Senior Amira Tripp-Folsom exemplifies this perspective in that she firmly supports the impeachment of Mr. Trump, deeming his behavior "unacceptable and [a] threat to the integrity of our democracy" and "something that should be condemned."
Along with Mr. Lanaghan, Tripp-Folsom also recognizes the steadfast loyalty that Americans are displaying towards their respective parties in light of the impeachment. "I think right now is a time in our country where the divide between conservatives and liberals is only getting deeper," she said. "It seems to me that neither side is really willing to negotiate."
Even with the House voting for impeachment, the chances are slim that Mr. Trump will be removed from office — the likelihood that the Democrats will be able to sway 22 Republicans in their favor is extremely low, especially with Senate majority leader Mitch McConnell essentially pledging his allegiance to the President and his White House.
"Everything I do during this, I'm coordinating with the White House counsel," Mr. McConnell said. "There will be no difference between the president's position and our position as to how to handle this."
Despite the fact that it's unlikely that this process results in any action extending past a Senate trial, meaning Mr. Trump will most likely not be removed from office, Mr. Lanaghan expresses the significance of the process itself, saying that it's a "great reminder of our system of checks and balances" and a "great clarification for us to see how far the President's power does extend or does not extend."
"I think coming up on an election year, also, it just kind of goes to show where people stand," he said. "It's a good way to take the temperature of the country… This is just another kind of mark on the wall for us as to where our standards are, and what we accept and what we don't accept."
Below is a comprehensive timeline of the recent events of the impeachment process, starting at the end of August.
---
Aug. 28, 2019: Producing the first public report of the military aid withdrawal, Politico posts a story about the Trump Administration withholding hundreds of millions of dollars in military aid from Ukraine. 
Sept. 11, 2019: The Trump Administration releases the military aid to Ukraine that had been withheld.
Sept. 24, 2019: Speaker of the House Nancy Pelosi gets the ball rolling on the impeachment process, announcing that the House will launch a formal inquiry.
Sept. 26, 2019: The White House declassifies the whistleblower complaint, which had been filed on Aug. 12. The document focuses on Trump's controversial phone call with Ukraine President Volodymyr Zelensky, alleges an effort to cover it up, and alludes to substantial concern with the administration about Trump's actions.
Oct. 17, 2019: A quid pro quo with Ukraine is essentially confirmed by Mr. Mick Mulvaney, who serves as the Director of the Office of Management and Budget in Mr. Trump's cabinet, in a news conference.

Oct. 31, 2019: The House votes to formalize its impeachment inquiry and open up its hearings.
Dec. 5, 2019: Pelosi announces the House will move forward with impeachment articles. 
Dec. 10, 2019: House Democrats charge Mr. Trump with abuse of power and obstruction of Congress, unveiling two articles of impeachment against him.
Dec. 12, 2019: Sen. Mitch McConnell says that he is "going to take [his] cues" from Mr. Trump's lawyers.
Dec. 13, 2019: The House Judiciary Committee passes the two previously presented articles against Trump, charging him with abuse of power and obstruction of Congress.
Dec. 18, 2019: The House formally impeaches the President.

About the Writer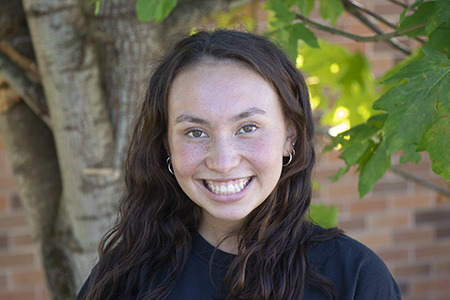 Maddie Khaw, Editor in Chief
Maddie is a senior at La Salle. She plays on the varsity soccer team and loves to read and write. She also likes to travel, hang out with friends and family,...