Athlete of the Week: Aislinn McCarthy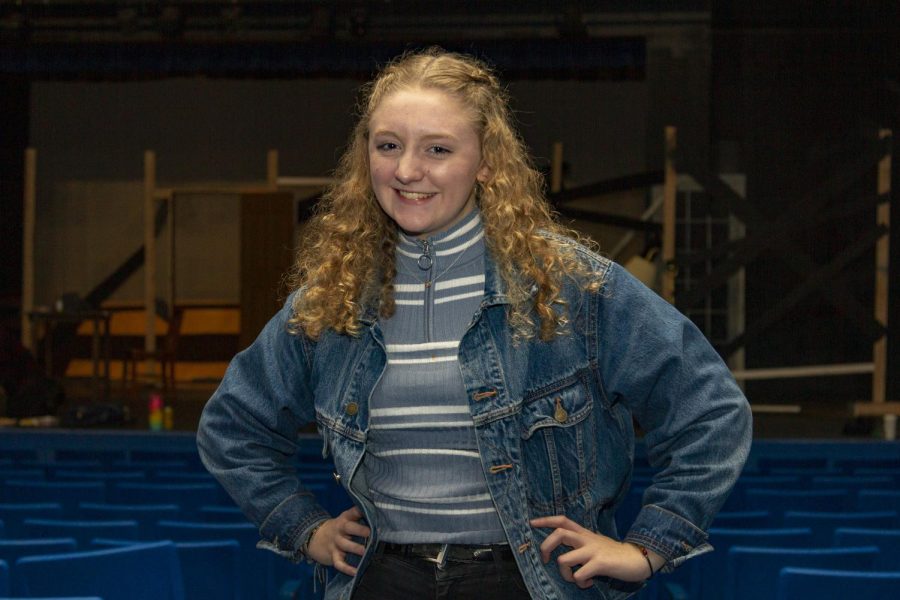 Two swim teams, two dance teams, theater, theater troupe, choir, Girl Scouts, homework, and family time consume Junior Aislinn McCarthy's life. However, being constantly busy is something she has always enjoyed.
McCarthy is on La Salle's varsity swim team. She began swimming at only six months old after going through swim survival safety with SWIMBABES, and has continued since then. By the time she was a year old, McCarthy could float on her back for five whole minutes, unassisted, and fully clothed. "My mom wanted me to always be safe around the water and know what to do if I accidentally fell in," she said.
In first grade, McCarthy swam for Saint John the Apostle Catholic School, after her SWIM BABES coach encouraged her to join the team. She also swam on many other CYO, and school teams, but she began taking it seriously in fifth grade when she started swimming for a club team.
Currently, not only does McCarthy swim for La Salle, but she also swims for Oregon City High School. She is constantly practicing at the Oregon City Municipal Pool and at North Clackamas Aquatic Park. This year, she was named the third female, and only junior captain, of La Salle's swim team.
Balancing the commitment of two different swim teams is no trouble for McCarthy. "At a typical swim practice the team swims ladder sets, and practices different repetitions." She made it sound easy, and said "it's like working out."
When it comes to swIm competitions, McCarthy said her favorite part is cheering on her friends and playing board games while waiting for her next event. "We all line up along the edge of the pool and we are constantly cheering people on," she said. "[For] club, often times [I'll] have a tent set up so [I'll] be playing [games] like Apples to Apples with [my] friends or just goofing off."
McCarthy likes to compete in every swimming stroke, but she said her favorite is the 500 meter backstroke. "When I shadowed at Central Catholic in eighth grade, I told [them] I wanted to [swim] 1,000," she said. "They [called me] crazy."
Over the summer, McCarthy was dreading her junior year, and took a break from swimming. Now that she is back into the sport, she is putting in work and practicing the 500 meter freestyle. "Freshman year that was my event and I was really close to going to state with it," she said.
McCarthy is looking forward to the rest of this year's season, and is highly motivated for both herself and her team to beat all of their previous records and make it to state.
When McCarthy isn't swimming, she's most likely dedicating her time to dancing with either La Salle or Van De Veere Productions, a studio dance team. This has led to many lost hours of sleep."I try my best to get sleep, but my bedtime is normally in the a.m. instead of the p.m.," she said.
Despite the lack of sleep, having free time is a bore to McCarthy. "I had a free day and I did not know what to do with myself," she said. "I don't like just not having anything to do."
About the Writer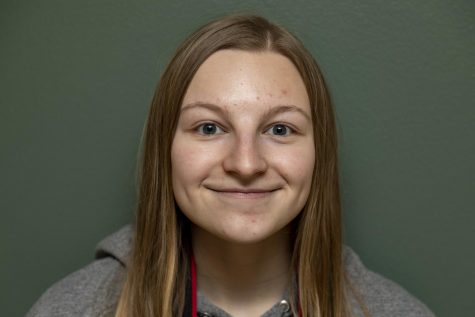 Hailey Reeves, Staff Photographer
Hailey is a senior at La Salle. She has a chinchilla named Tutter and a hamster named Peach. In her free time, she enjoys riding horses and spending time...