Athlete of the Week: Abby Baines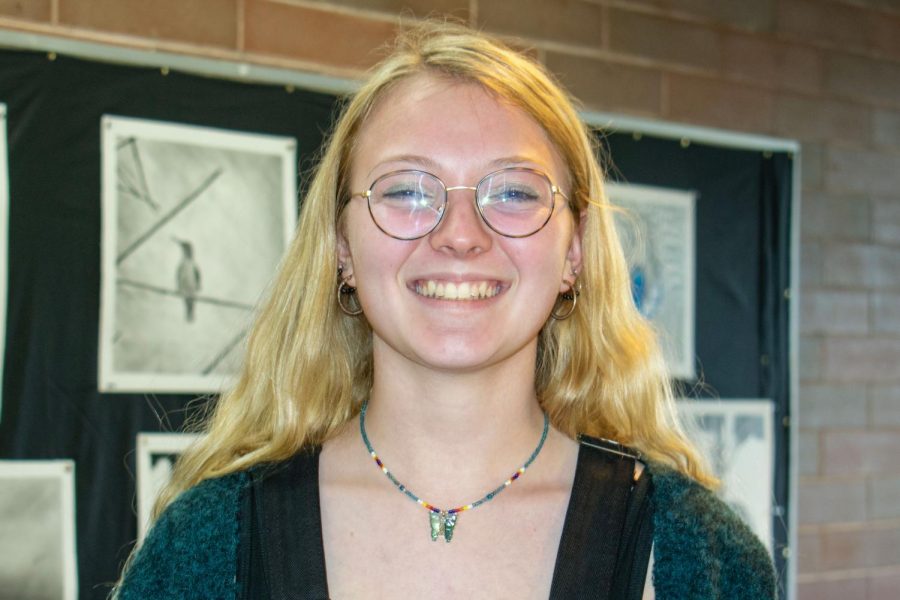 Senior Abby Baines has been snowboarding since sixth grade, but only joined La Salle's snowboard team her junior year. She said that she now hopes to continue snowboarding recreationally in college, keep improving, and snowboard for as long as she can.
"Snowboard team is one of my favorite parts about La Salle, and I'm really sad that I only was introduced to it last year because I really wish I would have been able to meet those people freshman and sophomore year," she said.
Baines participates in all the snowboarding events, which include boardercross, halfpipe, slopestyle, and banked slalom. She said that her favorite events to compete in are slopestyle and boardercross because of the adrenaline rush she gets from both.
"If you love adrenaline…you should try [snowboarding]," Baines said. "It's so satisfying to work [on] a trick and finally land it."
Baines practices when the team goes up to the mountain on Wednesdays, and whenever else she might have time on the weekends, but when she isn't snowboarding she likes to play soccer and the drums. She also enjoys hanging out with friends, listening to music, and making art.
Baines enjoys the easygoing and supportive environment of snowboard team. "Everyone's really laid back, and it's all about improving," she said. "It's not a super competitive, high-stress atmosphere. It's about having fun, and also getting better at the same time." 
Last year, the La Salle girls team got third place for half pipe, and Baines received the most improved award. "[It was] funny, but fun and I definitely feel like I improved a lot," she said.
Senior Caitlin Turker and Baines are the only two girls continuing on from last year's snowboard team. "Hopefully if people read this article, they'll want to do it, because we really need girls in order to make squads," Baines said. "[The boys] do stupid stuff, and they go off big jumps, and they go super fast. That's probably not something I would have done if I was just up there on my own."
Since it's Baines last year on the snowboard team she has high hopes for not only herself, but the team as well. "My goal for snowboard team is…to try and make it to state, but I don't know how realistic that is because there's only two girls on [the] team," she said. In order to make it to state, Baines said she wants to better her time in the boardercross event.
Baines is unsure about the likeliness of making it to state because of the lack of girls on La Salle's snowboard team. "Snowboarding has been marketed mainly to men for the past 50 years," Baines said. "Today only one-third [of] snowboarders are female. Snowboarding was invented by a man, but it was technically inspired by a girl…the 'inventor,' he made the first snowboard after watching his daughter ride her sled down a slide while standing. Basically, if you go back to the very beginning you could argue that girls invented snowboarding and should start taking it back." 
Baines says she recommends snowboard team for anyone who is thinking of joining. She claims that joining snowboard team has pushed herself out of her comfort zone and that anyone who is thinking of joining should "put their fears aside and… be open to trying new things," Baines said. "[I've] learned a lot from snowboarding," Baines said. "I always look forward to that Wednesday practice."
---
Do you know someone who deserves to be profiled on The Falconer? Let us know!
Leave a Comment
About the Writer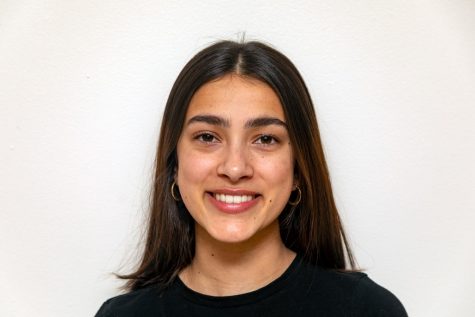 Kiran Vogt, Staff Reporter
Kiran is a sophomore at La Salle. She is on the varsity tennis team. Outside of school she enjoys hanging out with friends, shopping, skiing, and traveling.