Religion Teacher Uses His Passion as a Writer to Inspire Others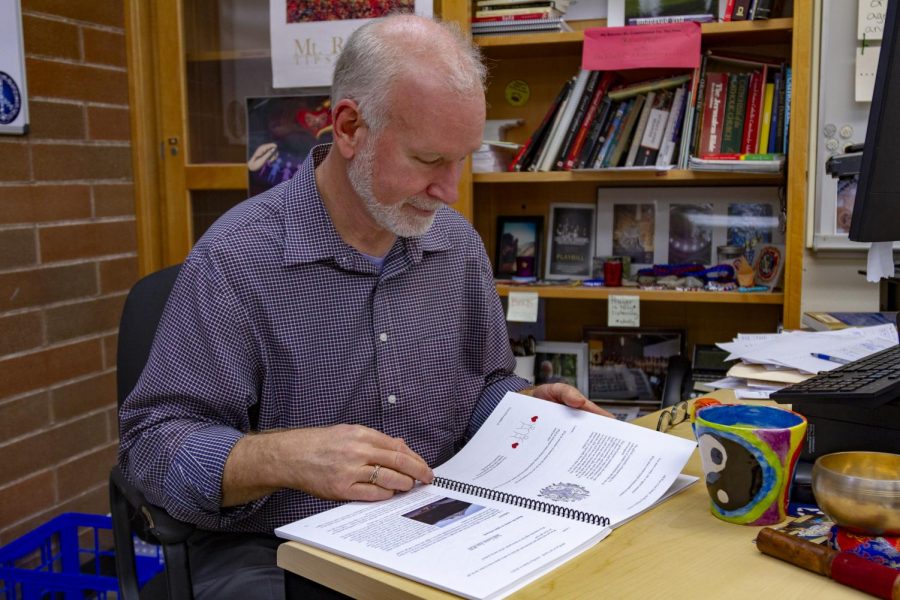 Mr. Tom McLaughlin has been a religious studies teacher for 13 years. Throughout those years, he has not only been an educator and coach for the La Salle football team, but he is a writer as well. He has self-published two books with hopes "to share [his] thoughts and make a difference in the world."
Before becoming a teacher, Mr. McLaughin, also known as Mr. Mac, served two years in active duty as an Air Force personnel officer after four years of Reserve Officer Training Corps. When he resigned from his commission, Mr. Mac had to answer six questions which turned into a 21 page response to answer why he is leaving the Air Force.  
Despite Mr. Mac's father disagreeing with his reasons for leaving, he encouraged Mr. Mac to become a writer. "I was 23 at the time, and that's when I first started seriously thinking about writing as a career," he said. 
Although Mr. Mac has self-published two books, he originally went through the traditional route of using publishing agencies. "My first children's book… I sent the manuscript to 35 publishing houses, and was rejected by 34," he said. 
Rejection from publishing houses was not the only barrier Mr. Mac had to grapple with as he became familiar with self-publishing. "I had to download an e-book to learn what a lot of these different requirements were for formatting… but, the actual work was adjusting the formatting of the manuscript and I had to do that multiple times," he said. 
Mr. Mac overcame many obstacles, but a moment he remembers clearly is when he hit upload on his finished book. "I finally had the manuscript ready to upload, and once I hit upload I get this message that I am number 10 in the queue. In other words, there were 10 people uploading at the same time," he said. "So we're watching this and finally, I'm number one and then the message comes up your manuscript is uploaded and accepted. We just went crazy, you know, because it was like my first real publication."
Reflecting on his journey as an author, Mr. Mac said that the completion of his first novel, Through Shadowlands to Love, is extremely memorable for him. "I remember when I finished the first complete draft of my novel, I was in a Starbucks in Simi Valley, California and I hit that last period of my 320 page novel that [I'd] been working on for 15 years," he said. It is an autobiographical novel about a man's 20 year healing journey. Mr. Mac sold copies in Spain while traveling in Europe.
He also wrote a memoir titled Reflections of a Dying Soldier. This took Mr. Mac about two years to write, at which point he was 27 years old when he finished. The book explains why he left the Air Force and how it changed his thinking about military action. He completed the book in 1989, but was not able to find a publisher.
In addition, Mr. Mac has one book that is currently available online through Amazon. This book is called 100 Ways to Love Yourself… And Why It Matters to All of Us. 
Inspiration comes to Mr. Mac while reading other authors. "Some of the artists whose work inspires me, inspired me to do the hard work… the beauty they created really inspired me to just do the boring stuff to make sure that it got published," he said. 
Annie Hoang and Hanna Nguyen, who are now seniors, delivered a spoken-word poem at last year's empathy assembly that deeply impacted Mr. Mac. "I want to create that kind of beauty, and I also think I could never do it as well as [other artists]," he said. "That spoken word poem last year at that assembly… I thought I've got to keep writing because that was power." 
At the moment, Mr. Mac is working on many different pieces. One is a memoir about his experience as a survivor of clergy sexual abuse, and "how beauty can come out of darkness." The other piece is a novel that is called, unofficially, Return to Ketchikan. The novel is about how a man goes on a long journey from the Seattle area up to Ketchikan, Alaska to do some healing of his soul. 
Mr. Mac explains that he continues to write books in order to communicate ideas in a way that it appeals to him."Sometimes it just feels like what I want to share needs more than a few hundred words," he said. 
In order to express his emotion, Mr. Mac enjoys writing in journals about what he is experiencing, feeling, and thinking. He then finds ideas that he may want to put into a book or an essay. He also keeps a document where he stores his ideas for future stories. 
While giving advice to those aspiring to be writers, Mr. Mac advises them to not worry about taking creative writing courses or getting a master degree in fine arts and writing. "You just need a story to tell and the willingness to tell it, and to do the hard work of getting it down on paper," he said.
About the Writer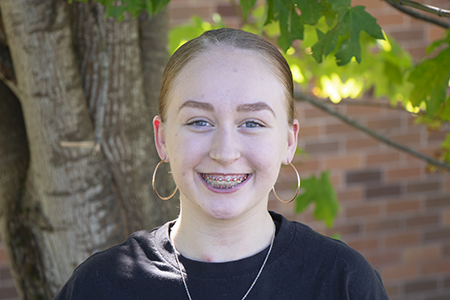 Kendall Whiteside, Assistant Editor
Kendall is a junior at La Salle. She plays soccer on the girls varsity team and for the Eastside soccer club. She is also a manager for the football team....