Declining Participation Creates Fear for the Future of High School Football
High school football is in crisis mode. 
Nationwide, football participation is the lowest it's been in 20 years. This fall season, it faced a decline of 582 players in the state of Oregon. At La Salle alone, the team was composed of only 51 players this year, compared to 88 players just four years ago.
The diminishing numbers associated with football are often seen as being linked to specialization and parental concern about the safety of the sport. 
In addition to the rise of single-sport athletes, many parents are apprehensive about risk of concussion, or other serious injuries. 
"
I fear for the future of football everywhere. I fear that the belief of some is going to eliminate the benefits of many."
— Coach Hazel
While many parents aren't in favor of their children playing football because of its affiliated risks, Coach Aaron Hazel said the game of football has been wrongly under attack. This season, there was only a small handful of concussions that occurred during a game, or practice, which took players out for an extended amount of time this season. 
Also, according to Coach Hazel, in the two seasons prior to this season, aside from cross country, football was the last fall sport to have a concussion after boys soccer, girls soccer, volleyball, and cheerleading.
"As a coach, I do believe that the game of football is the safest it's ever been at the high school level," Coach Hazel said.
A few years ago, a new method for tackling was adopted by the La Salle football program, which helps minimize the risk of head to body contact on the field. The team now teaches shoulder tackles and does everything in their power to keep a player's head out of the tackle. 
The Oregon School Activities Association (OSAA) has also implemented several techniques in efforts of making the game more safe. These include the restriction placed on the duration and occurrence of practices, which has completely eliminated double practice days, and the requirement that players are slowly introduced to equipment before making full-contact plays. In addition, there have been many other changes made by OSAA as well.
"Safety is the number one priority at all times in every action," said the assistant executive director of OSAA and current member of the USA Football board Mr. Brad Garrett.
Despite the many changes that OSAA has implemented, the impact of declining football participation at La Salle is indisputable.
This season, there were only 11 seniors on the football team, which is the least amount of seniors they've had during Coach Hazel's time at La Salle. With fewer seniors, seven of the team's starters were freshmen and sophomores. "It's required us to play a lot more younger kids," Coach Hazel said. "That's really hurting us in our JV program. We played our JV game the other night with 19 kids."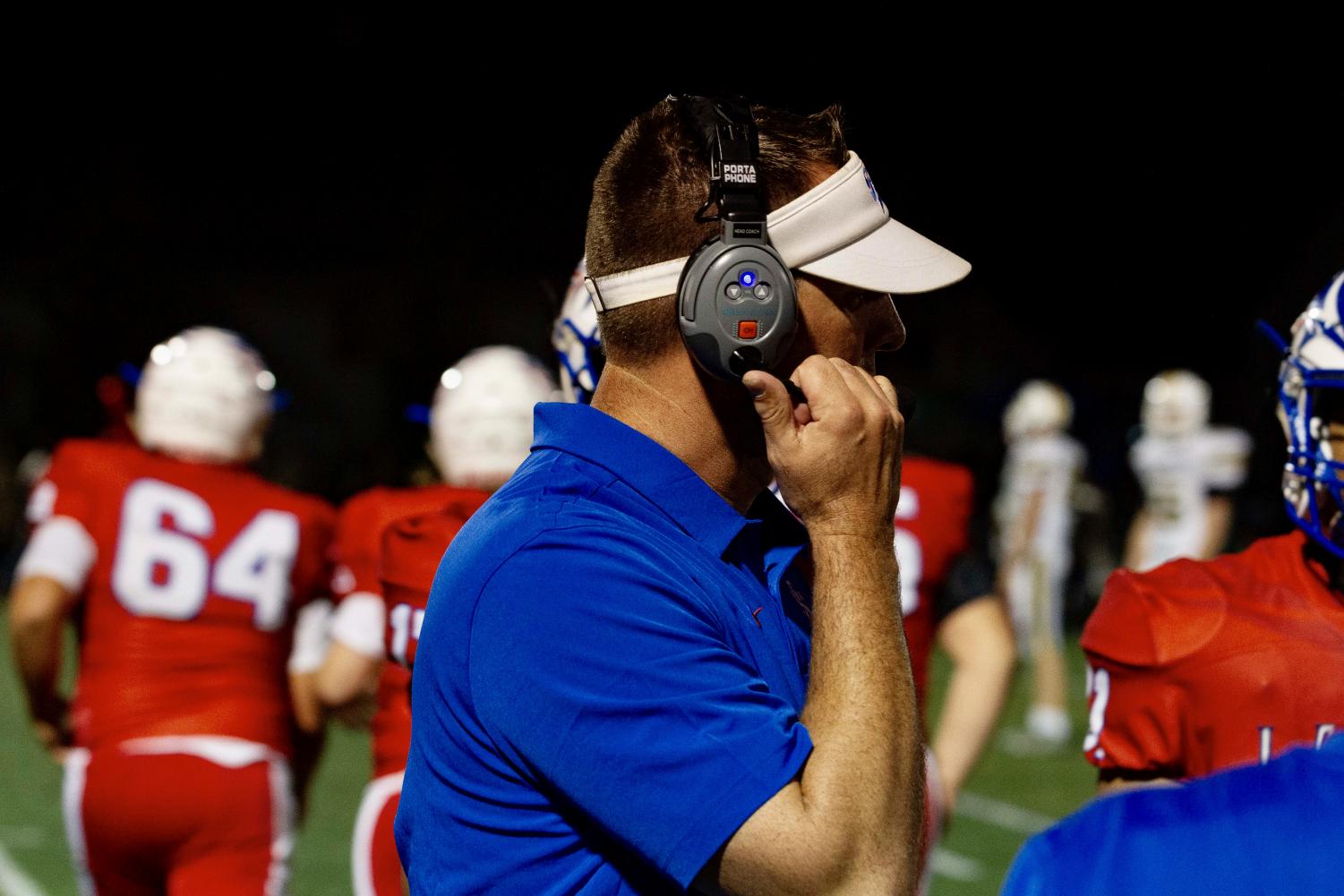 At the national level, concussions have been in the news repeatedly over the last several years, raising concerns about the safety of playing football.
La Salle's athletic staff has implemented several procedures to respond appropriately when concussions do happen. In the case that there is an injury, measures are taken very earnestly by coaching staff and the athletic trainer, Mr. Cameron Hamilton. 
For concussions specifically, players now undergo the ImPACT baseline test prior to athletic participation, which takes a snapshot of their brain and how it functions. After a suspected concussion, the player will take a post-injury test that helps determine whether or not they should return to their sport. 
"Nowadays [I] know more [of] what to look for and how best to take care of [an athlete]," Mr. Hamilton said. "As long as [I'm] erring on the side of caution and trying to do what's best to help protect the athlete, it kind of helps [me] sleep a little better at night."
As football participation continues to decrease, Coach Hazel has noticed both a positive and negative effect on the La Salle program. 
With a smaller team, he said that it's a struggle when organizing practices and ensuring that each player gets quality repetition without burning out. Players are often needed on both offense and defense, which is more challenging as it requires them to learn how to play both positions. 
However, Coach Hazel has also noticed that having a smaller team means that his players are more close knit. He said he looks at every single player's strengths, and helps them to find new ways to build opportunities. 
In order to combat decreasing football participation at La Salle, the athletic department has been trying to build up the program by talking to parents and potential players as much as they can.
"
We are aware of it, and we're trying to address it in terms of having conversations with kids and their families about their concerns, or why they're not playing."
— Mr. George
One student who is no longer playing football because of concerns about safety is junior Adam Elle.
He said that he has experienced several concussions, and roughly 19 hours of brain tests in just one year. For many of the concussions, he doesn't remember them.
Elle does remember his first concussion. It took place during a basketball game, rather than football. "I went up for a lay-up, then this huge guy from the other team under swept me and I went straight onto my face from there," Elle said. "I was out, on the ground, for about 40 seconds and then I kind of woke up."
After Elle's concussion, he said anything that made noise was excessively loud, there was always a ringing in his head, and he couldn't open his eyes without putting on a pair of sunglasses because everything was too bright.
Since then, Elle continued to participate in sports, including basketball, lacrosse, and snowboarding, which lead to his following concussions. Even though the concussions took place outside of football, they've kept him from participating in any sport ever since.
Now,  it's unlikely that he will ever get to play football again, as he thinks it's better to take time to heal, and to not push his limits. "Doctors advised me not to, teachers advised me not to, [and my] parents really don't want me to," he said. 
In a similar nature to Elle's story, a class of 2018 graduate, Evan Martin, was also no longer able to participate in football after he suffered a traumatizing injury. 
"He was playing linebacker, then he got hit in the neck and he ended up getting swelling of the spinal cord," said Martin's younger brother, Cade Martin, who is currently a sophomore at La Salle. "It led to losing feeling in his arms and legs… and he was in the hospital for a couple days."
After the event, new studies regarding concussions were being released, which led Martin's parents to believe the sport was unsafe, and although Martin made a full recovery, they didn't want him or his younger brother returning to the sport, even after they had been playing for a few years.
"It's not [that] if I play I'm going to get injured, it's just a matter of the chances, and they just don't want me taking the chance to get injured," the younger Martin said. 
One member of the football team who was injured, but continued to play is freshman Keenan Tarbet.
This season, Tarbet got kneed in the head during a game while his team was on defense. He returned to the game after taking a week and a half off to heal. As much as he loves the game, he said that if he gets another concussion he's done playing. "I don't think about it when I'm on the field," Tarbet said. "I play as hard as I can, thinking it could be the last time."
Despite the widespread concerns about the safety of football, Coach Hazel believes that it is a safe sport.
"The concerns are warranted [but] the game has changed a ton," said Coach Hazel. "You aren't at any higher risk [with football] than you already are with other sports."
Sophomore Riley Peterson, who is only about five-foot-nine, is one of the best players in the league, according to Coach Hazel. Last year, after coming down off of an interception, he sprained his ankle, but he said he doesn't think the game of football is something anyone should fear. "I truly love the sport," he said. "The dangers don't really even bother me."
"My parents were both competitive athletes and love seeing me compete just like they did when they were in high school," Peterson said. "They know how much I love the sport and love to support me in my passion."