After an Impressive Finish at Districts, Cross Country Gets Ready for State
Members of La Salle's cross country team are headed to state Saturday, Nov. 9 after a successful competition at districts on Wednesday Oct. 31. One member of the boys varsity team, senior William Prentice, will be attending the state meet as an individual, while the entire girls varsity team qualified.
Despite facing poor weather conditions, which made for a challenging course, both teams performed better at districts this year than they have in the past. This season is the first in five years that all of the girls team has qualified to compete at state, and the first in three years that anyone on the boys team has qualified for state.
The girls team placed 3rd overall at districts, just behind Wilsonville and Putnam. Since the girls team placed in the top three, all seven participants will compete at the state meet on Saturday, Nov. 9.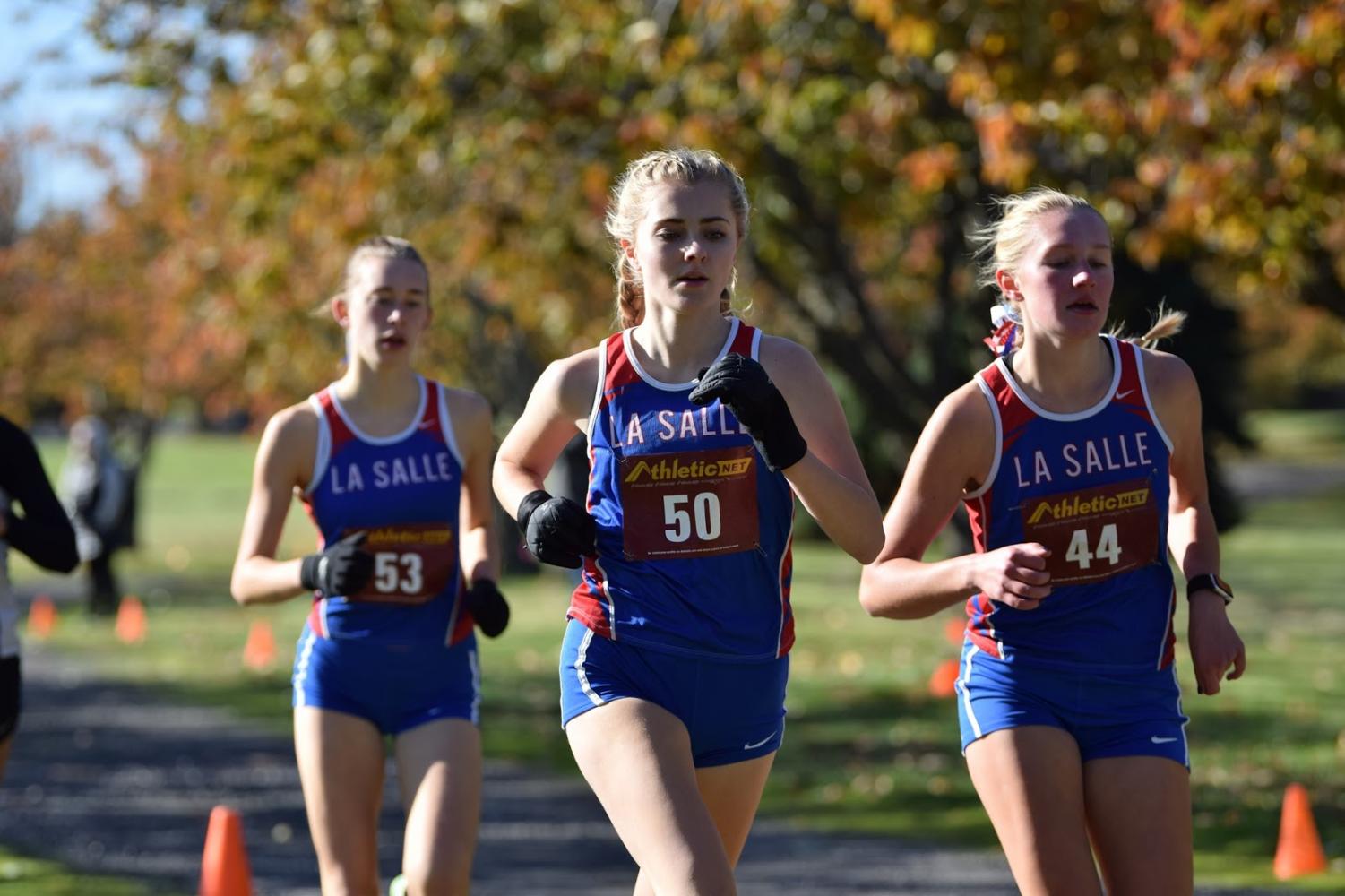 The boys team placed 4th overall, falling five points behind Parkrose, which took 3rd place. Although the entire boys team didn't qualify to advance to state, Prentice placed 4th overall and will be attending the state meet individually. 
Head Coach Mikel Rathmann said the team began preparing for districts several weeks prior to the meet. "We talked a lot about taper, which is just kind of resting the legs a couple weeks before your big race," he said. Rathmann said that he tried to make practices less tiring, and instead focused on helping his team fine-tune their times before the big race.
Brin Brunkhorst, a sophomore on the girls varsity team, said that the teams were also eating healthy and prioritizing sleep in the weeks leading up to districts. In hopes of performing her best, Brunkhorst said she focused on "cutting down on sugar [and] getting sleep."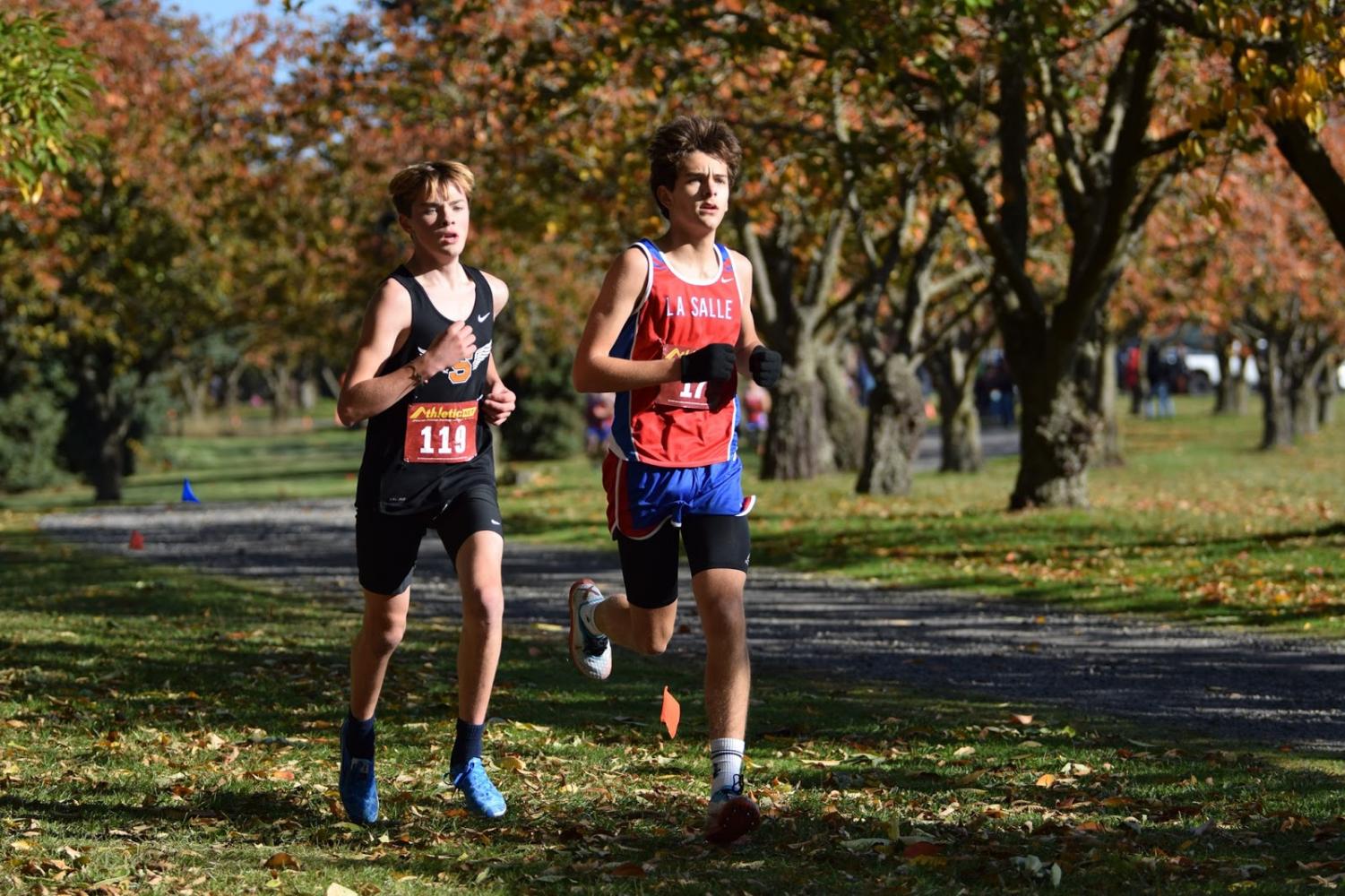 While both teams worked hard to prepare for districts, there were some aspects of the race that they could not prepare for. Rathmann said that the cold and windy weather at Blue Lake Park stunted the times of many participants. "It was tough conditions with the wind coming off the Gorge," he said. "The times weren't super fast, just because of the cold weather."
Prentice agreed that the challenging weather conditions and particularly flat course affected the times of some runners. "It was a really difficult race," he said. "The winds were really bad… it's really flat, it's by the river, and there's not a lot of trees," he said. 
Along with facing a challenging course at the districts race, the team had to overcome several injuries throughout the season. "With running, there are always injuries that pop up," Rathmann said. "Those that have had to deal with [them] have done a great job of staying positive and focused on doing the little things to get back healthy."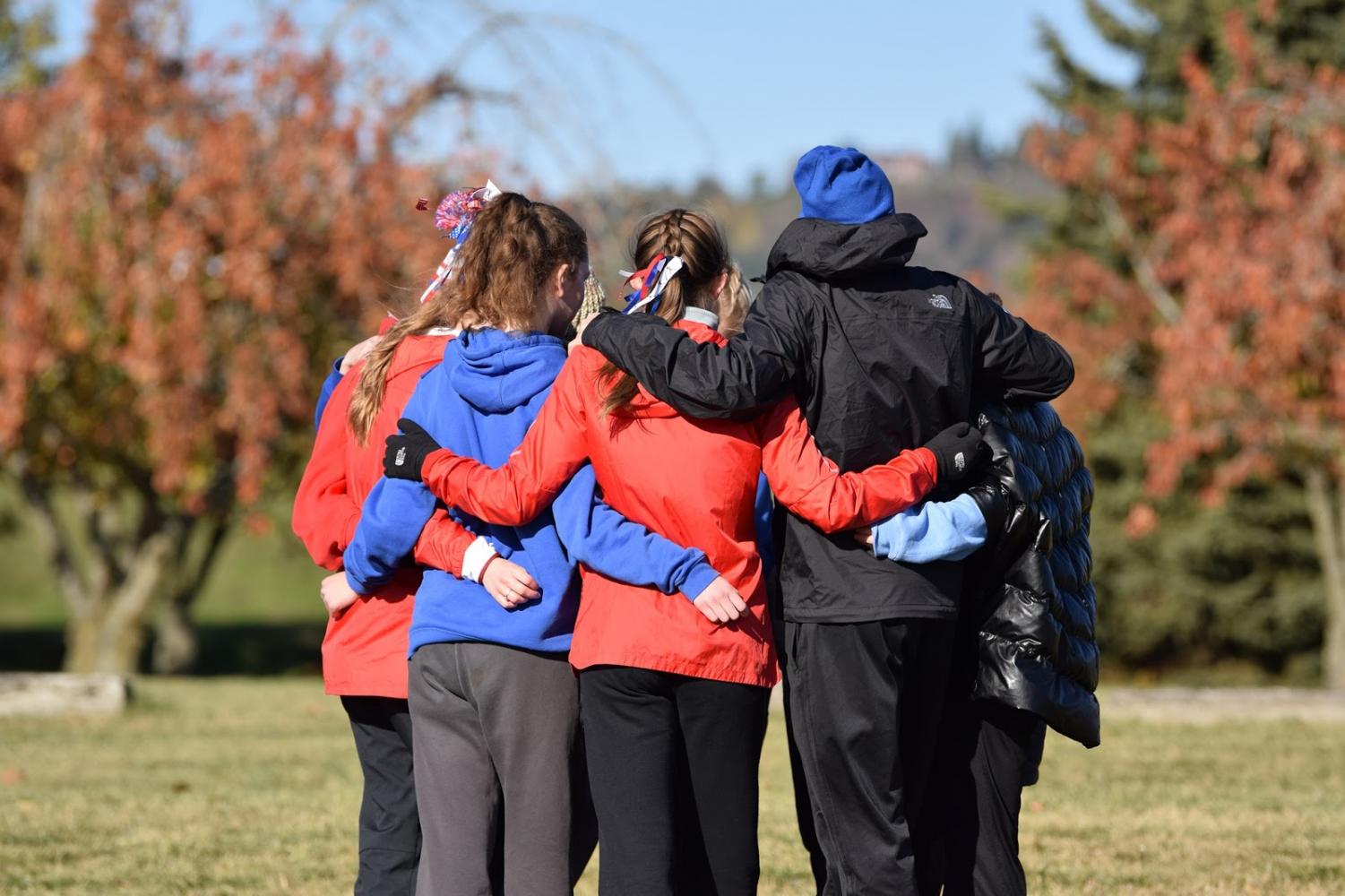 Overall, Rathmann said that both teams performed very well at districts, considering the rough conditions. Although the boys team missed 3rd place by five points, Rathmann said that they were expected to be much farther away. Instead the boys were able to come closer then they had thought.
"To be able to close… points on the competition was really exciting to see," Rathmann said. "It made it harder that we were only five points short, but just knowing that they worked hard to get as close as they could. I was really proud of them."
After each team's state meet on Nov. 9, the cross country teams have one last meet in Boise, Idaho, at the Nike Cross Regionals Northwest competition. Rathmann said this race will be a great way to end the season and a fun way to get ready for next year.
Correction: November 7, 2019:
An earlier version of this story incorrectly listed the photographer for these photos. The story has now been updated.