Student of the Week: Kamryn Houghton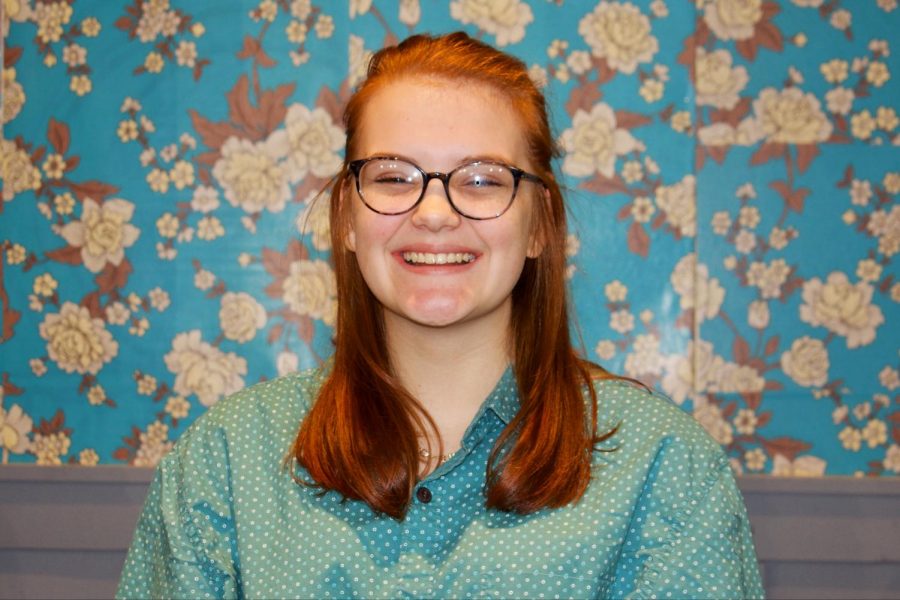 Bubbly. Kind. Empathetic.
These are three words that freshman Kamryn Houghton would use to describe herself.
Last year, Houghton went to Cascade Heights Public Charter School. She said that transferring from Cascade Heights to La Salle was "a big shift."
At Houghton's old school, she wasn't given a lot of independence. She said it has also been a challenge for her at La Salle because the amount of teachers can be overwhelming.
"All of the classes [at La Salle] are new [but] I'm finally getting a handle on it," Houghton said. "I'm enjoying La Salle and I feel like I really fit in here."
One of Houghton's favorite classes is Spanish with Ms. Karen Kessler because of all the memories that she has made in the class. "It's just such a quick, on your toes class. [We're] answering questions and laughing. It's so joyful," she said. "[Having that class] as the first class for the day can really just bring your day up," she said.
When Houghton began the school year, physics was her least favorite class due to previous challenges she had experienced; however, she has grown to love the class with Mr. Kyle Voge. "It's just a great class dynamic and Mr. Voge makes learning so fun," she said.
Houghton looks forward to the class every day to expand her knowledge in science, and Mr. Voge is a key factor in that. "I feel like a lot of teachers sometimes lose their passion or get impatient and he makes learning a great experience and expands your understanding [by] helping out in any way possible."
"[She] is a fantastic kiddo and I'm lucky to have her in 4th period," Mr. Voge said. "[She's a] kind, considerate, compassionate, and a fun person to be around."
Another class Houghton enjoys is World History with Ms. Mallory Spanjer. "It's an easygoing class. We learn a lot and [I enjoy] the class," she said. In the future, she plans to take AP U.S. History in order to "dive more into [history]."
Not only is Houghton challenged by her daily class load, but she is also a member of the cheer team. She started attending the open gyms in May and has enjoyed working with her coaches and teammates ever since. "We've improved so much," she said. "We have a great bond together."
One of Houghton's most memorable moments on the cheer team was volunteering for the Making Strides Against Breast Cancer Awareness event. She also had a lot of fun fundraising by selling pies for Willamette Valley Pie Company.
Houghton said students should "think about what sparks joy in [their lives]" when balancing academics and sports. "Sometimes it's difficult if you do have practice every night, but if you plan out accordingly or come to school early to get stuff done it becomes easier to balance your schedule," she said.
Houghton's eighth grade teacher, Ms. Haight, has been an inspiration to her. She has helped her with public speaking,  which she said has made it easier to approach others and express herself.
The most rewarding thing, in Houghton's opinion, is completing a quiz and understanding the material. "It feels like [my] hard work has finally paid off," she said.
When Houghton studies, she finds herself most successful when she's in her room, free from distraction. She likes to create song lyrics related to class material as a study method. She said that it helps her memorize key concepts.
Houghton encourages students to "just go out and talk to people" as she thinks it is a great way to create new friendships. "The worst they can do is to ignore you [but] you can just laugh it off and move on to better things," she said. "[When] joining a new environment you just [have to] be bold sometimes."
About the Writer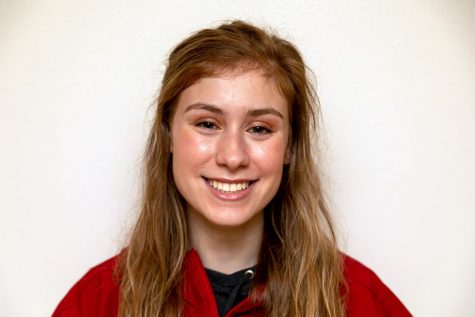 Dakota Canzano, Editor
Dakota is a junior at La Salle. She is the junior class president and is highly involved with many aspects of student life. Outside of school, she enjoys...