Student of the Week: Isabel Van Vleet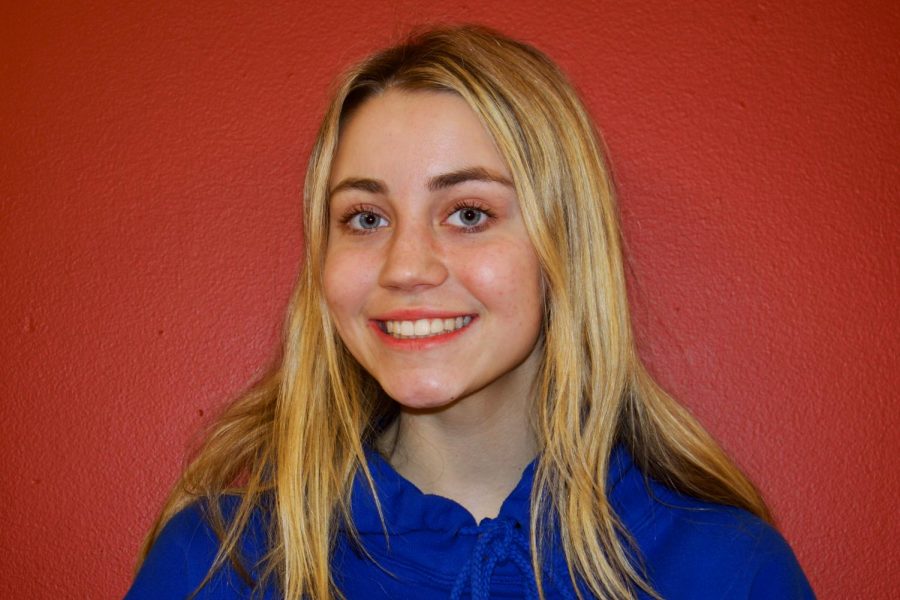 Senior Isabel Van Vleet has shown herself to be an exceptional student at La Salle by maintaining a 4.4 GPA this semester. She also balances her schedule as a member of student council, traveling on immersions, and working to pursue her passion for immigration law. 
This year, Van Vleet is taking five AP classes, including AP Physics, AP Government, AP English 4, AP Calculus, and AP Spanish 5. She has earned all A's since her freshman year, according to Van Vleet.
Even though she has a substantial workload, she maintains her good grades in her advanced classes due to her time management skills. She also prioritizes saving time for herself during stressful times. One way that she does this is by taking advantage of her TA period in order to get all her work done.  
Another key factor to her academic success is asking for help. "I have definitely spent a lot of mornings… to come in early a lot of days to get help [from teachers]," she said. Staying engaged in class and talking to teachers is also extremely beneficial in order to avoid cramming at the last minute for tests, Van Vleet said.  
In the future, Van Vleet is considering pursuing a career in immigration law, since she is extremely passionate about helping those who are not as fortunate. 
Van Vleet found her initial interest in immigration law due to her trip to Cuba with her mom. The trip was especially impactful because she had the opportunity to witness the lives of the Cuban people firsthand. "If I really like Spanish and if I become fluent… I could combine those things [by] practicing immigration law," she said.  
Though she has not committed to a college just yet, she has already applied to 8 schools, and plans on potentially applying to 11 overall. "I'm the kind of person who wants a ton of options," she said. 
Her dream school is the University of Virginia. "I visited there, and I just knew when I stepped on [the campus] that it was definitely what I want in a community," she said.  
Van Vleet looks for a college with good academics in order to help her succeed. She also values a smaller community that is still big enough to participate in activities throughout the campus.
A very unforgettable part of her time at La Salle has been the immersions and other trips. Van Vleet has been on the Lasallian Student Leaders trip to California, the L'Arche Immersion, the Montana De La Salle Blackfeet Immersion, and the Harvard Model Congress trip. "The experiences really made the time at La Salle memorable," she said.
Reflecting on her experience at La Salle, she is appreciative of the relationships she has created and the service she has provided for others. She advises freshmen to explore the social aspects of high school. "Get yourself out there… hang out with friends and go to football games," she said. "[Focus on] making friends with people in your classes that you wouldn't normally talk to."