Senior Andrew Harder Discovers His Love for Singing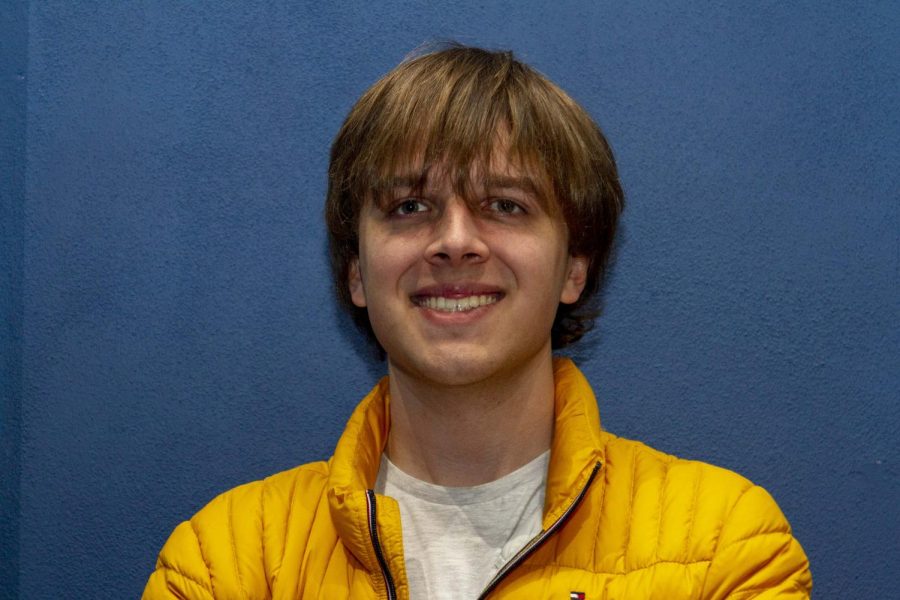 When senior Andrew Harder was forced to join choir by his mother during his freshman year of high school, he thought it would be a waste of time away from the football field. However, he is now a primary soloist in the La Salle choir, has participated in each of the school's musicals that have taken place during his time here, and he also previously served as a bass in the Portland Boychoir.
Harder has come to love and enjoy his time singing. "It was fun," he said. "We sang a lot of religious music. I've done a couple solos."
Harder is a part of Morning Choir, the choir class that happens Monday, Tuesday, and Thursday mornings starting at 7 a.m. before school. "Morning choir always brightens up your day… even if you have bad classes that day," he said. "It's nice to get up in the morning and know you're going to have a good time."
"I didn't know anyone coming in freshman year, and I was about to quit the second day," he said. Harder decided to stay when Mr. Otto Wild, the choir director and Performing & Fine Arts Department Chair, convinced him to stick with the class.
Harder says that he was later inspired to participate in the school's musical theater program by Alex Ensroth, a former member of the La Salle choir whom he has always admired.
A solo Harder is known for in the choir community is  "Baba Yetu" (Our Father in Swahili) that he sung at the spring concert and open house last year, as the large community events include performances by many La Salle students.
The community aspects of choir Mr. Wild incorporates into the program is something Harder has come to appreciate very much. "I love that Mr. Wild attempts more of a community sort of thing, like the choir retreat," he said. "It helps us to get to know each other, and actually spend time with each other. It's not all about the singing, it's the friends and fun too."
Harder's favorite concert the choir performs is the Christmas concert.  "I always love singing the Christmas music except [for] 'Baby It's Cold Outside,'" he said.
This year, Harder has emphasized how much he wants the choir to make it to the state choir competition, since choir made it to state his freshman year, and they have yet to make it again since.
Harder's favorite part of a competition is the few moments after the performance. "Usually I feel like I did pretty good…" he said. "People are clapping so I feel good for a minute there."
A favorite song of Harder's the choir has performed is Kakilambe, a West African song sung in Susu, about the growth and health of crops. "I think it is so funny," he said. "The repetitiveness and how when you know the meaning, it is a song about fertility and saying you want your crops to grow, that's what you are singing in front of the audience."
One thing Harder said is the most difficult part of choir is adapting to the new season since many people tend to struggle to find their voice at the beginning. "It can be a hard learning curve," he said. "It definitely takes a while to learn [about] what you are doing and learn all the ways to sing."
Harder wants to let other students at La Salle to know that joining choir isn't to just be a part of mass. "When most people think of choir, they think of who they see at mass," he said. "We have fun whatever we are singing, it's all about singing, that's what choir is."
Although Harder is disappointed this is his last year singing in choir, he strongly encourages people to join and continue singing the songs he loves.
About the Writer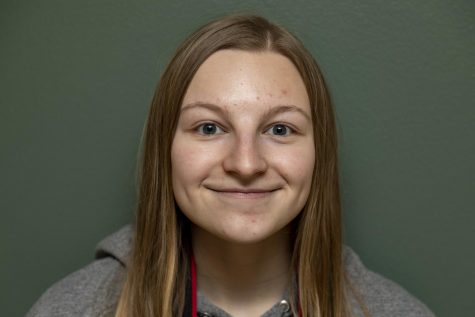 Hailey Reeves, Staff Photographer
Hailey is a senior at La Salle. She has a chinchilla named Tutter and a hamster named Peach. In her free time, she enjoys riding horses and spending time...