La Salle Welcomes a New Generation of Staff Members
The 2019-2020 school year has brought four new members to the La Salle staff, and has led to new roles for two people already working at La Salle. The Falconer sat down with each of these people in an effort to get to know them and learn about their position on campus.
Mr. Andrew Yoshihara – Diversity, Equity, and Inclusion Support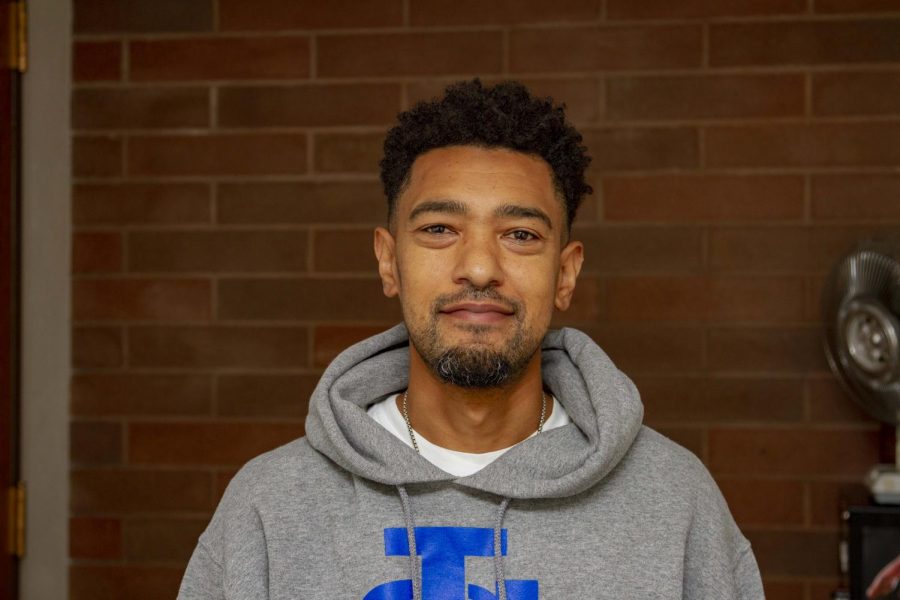 In this newly created position, Mr. Yoshihara's primary focus will be working with students from diverse backgrounds to ensure that they have the support and resources necessary to be successful. In addition, he will also work with La Salle's support staff to provide academic assistance to students who need extra help. Prior to this year, Mr. Yoshihara has served La Salle as an assistant coach for the varsity basketball team. It was during his time as a coach that he became aware of, and interested in, the diversity issues and challenges within our community.
Mr. Yoshihara has been working with Principal Andrew Kuffner to make this be a role where he can bring about the changes that he cares about. Mr. Yoshihara says his main objective is to get the student body more on board with equity and diversity issues in our community. "[I want students] acting more supportive of kids of color here, and [to] increase the number of kids of color that attend La Salle as well," he said.
Mr. Yoshihara has enjoyed his time at La Salle so far and is excited for what is to come with this new role. "The kids are really cool [and] the staff has been welcoming and amazing," Mr. Yoshihara said.
Ms. Sarah Maher – Director of Service and Dean of Women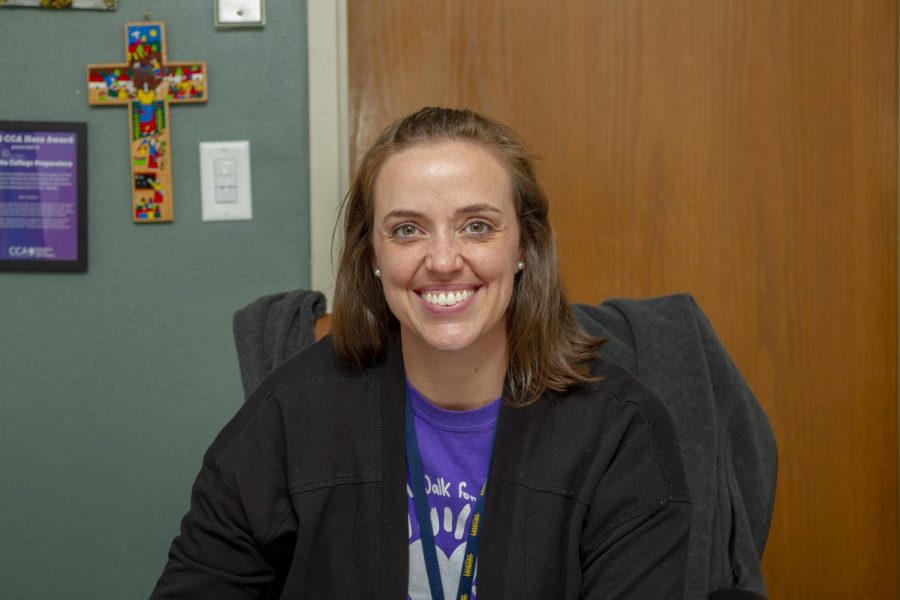 Ms. Maher has taken on the responsibility of planning and coordinating the many immersion trips, service trips, volunteer and service opportunities offered at La Salle, and will also be assisting with student council. In her role as Dean of Women, Ms. Maher will serve as a mentor to the community, while assisting Mr. Devine with discipline regarding student life.
Ms. Maher comes to the community from De La Salle North and says that what appealed to her most was the environment of the Lasallian community. "I've always admired the community of teachers and staff," she said.  She says her transition to La Salle has been easy because she already knew many teachers here.
The goal for Ms. Maher in the 2019-20 school year is to get the freshman class more involved in the community and partaking in more volunteer work outside of La Salle. To accomplish this, Ms. Maher is considering introducing a freshman immersion opportunity, "…so they can jump right into [the community]," she said.
Ms. Maher is looking forward to attending the Black Feet immersion trip this month in Montana with La Salle students. De La Salle North did not have the opportunity to travel on immersion trips, so she is excited to get involved and participate in these opportunities.
The advice that Ms. Maher has for students is to "have open minds about everything," go on more retreats and immersions, and engage fully in new ideas and experiences.
Ms. Michelle Crimmins – Director of Alumni Giving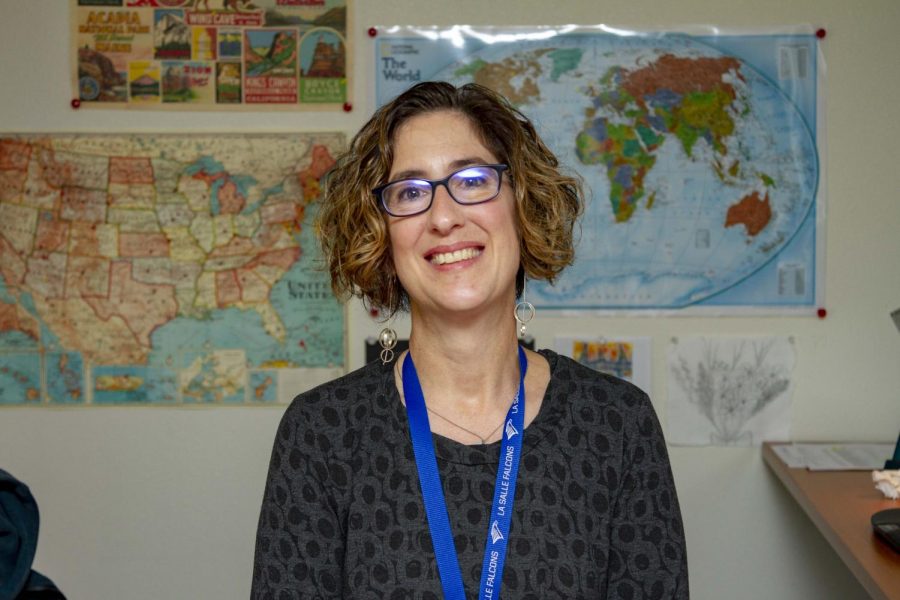 Ms. Crimmins will be working in the La Salle Center as Director of Alumni Giving. She's not new to our community, however, as she currently has two children attending La Salle. Ms. Crimmins' new role allows her to interact with the alumni community to keep La Salle sustainable and provide an outstanding 21st century education to students.
From 2010-2014, Ms. Crimmins worked at De La Salle North, where she first learned about the Christian Brothers and the Lasallian mission. She told us that "having good relationships that help support, educate and bring people together and create a strong community of learning [resonated with me]."
This year Ms. Crimmins has some new ideas that she wants to bring to the community.  One of these ideas is the signing wall in her office. In the past, alumni would sign their names in Sharpie on the wall in her current office, but as the years passed the wall was painted over. Ms. Crimmins decided to bring the wall back, because "[alumni] love to leave their mark somewhere, especially a place that holds an important place in their heart," she said.  Now any La Salle alumni can sign the wall and leave a piece of themselves there for all to see and remember.
The advice she wants to give to students, as a parent, is to not focus solely on the challenges, but just enjoy the connections and friendships we make during our high school years.
Ms. Liz Staggs – College Counseling and Test Coordinator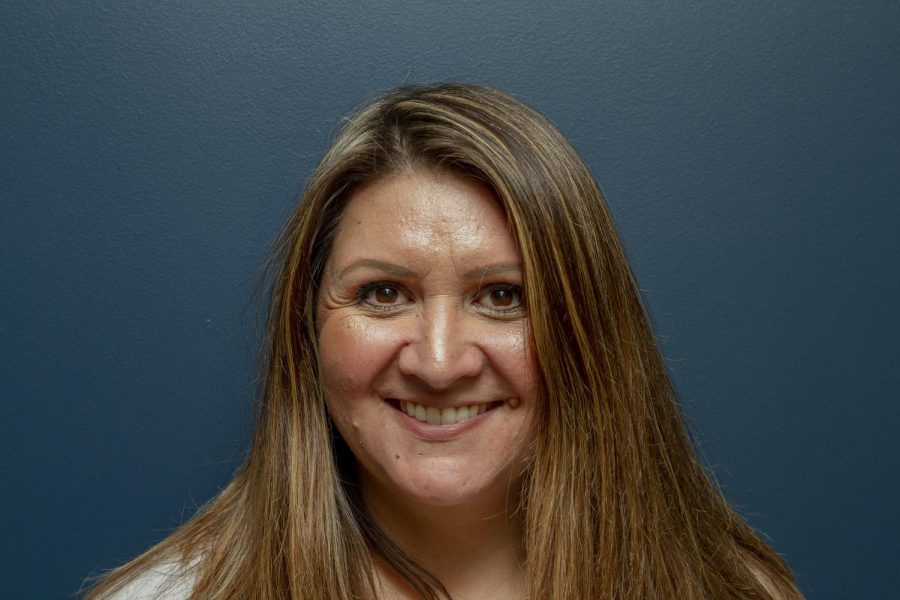 Ms. Staggs is taking on a new role in the counseling department, as College Counseling and Test Coordinator.  Previously, Ms. Staggs served as our registrar. This new position is part time, which will allow her to be more available for her family, to be involved in their family business, and provide more time for volunteering next door at Christ the King since her daughter attends school there.
As a college counselor and test coordinator, Ms. Staggs helps coordinate the AP exams in May, PSAT testing in October, and setting up college visits. Ms. Staggs will also help students with the college application process.
The advice Ms. Staggs offers is to always read Schoology messages. "I will be sending information [about colleges] via Schoology," she said. She also wants to remind students to go through the new registrar for any requests for transcripts.
Training someone for her old job while simultaneously learning her new role, Ms. Staggs finds herself somewhat overwhelmed and busy right now, "but I am learning and learning is always good," she said.
Ms. Jennifer Pen-Afalava – Registrar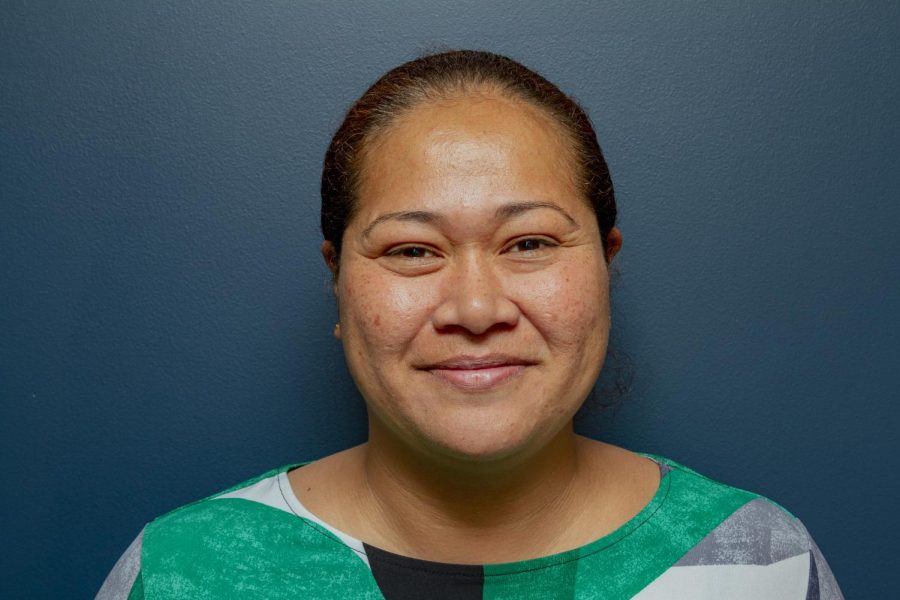 Ms. Pen-Afalava recently moved to Oregon from American Samoa, a U.S. territory in the Pacific, with her children. She saw that La Salle was looking for a registrar and decided to apply, as her job back in American Samoa was very similar.
As the new registrar, Ms. Pen-Afalava will be in charge of student transcripts and managing student schedules. She is looking forward to learning and mastering the registration system that La Salle uses and gaining a better understanding of her role in our community. With the help of the former registrar, Ms. Staggs, Ms. Pen-Afalava is learning her new job as best as possible.
Ms. Pen-Afalava said that the La Salle staff have been very kind and welcoming. She wants to remind students that she is always in her office and ready to help. "I am always free and open so stop by my office," she said.
Mr. Huy Lam – Network Systems Administrator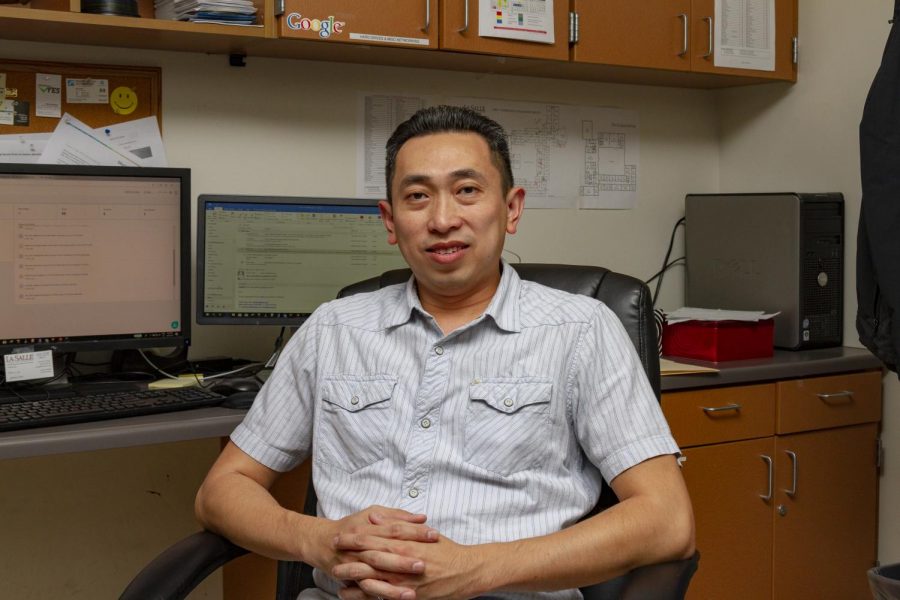 Mr. Lam has taken on the role of Network Systems Administrator, which involves making sure the school's computer systems are up and running and secure. He also helps teachers when they run into issues with the network system.
Mr. Lam comes into this job with 14 years of experience in information technology, and he wants to bring his knowledge and new technology to our school community. Mr. Lam is looking forward to learning more about La Salle's network and offering new ideas that could benefit the school.
The love of computers brought Mr. Lam into the field of IT. After graduating high school, he realized how much he enjoyed working in the networking field, fixing computers. He heard about the job through a friend whose children attend La Salle and was eager to apply.
The community at La Salle has been welcoming, he said. "People [at La Salle] are always talking, and there is a lot of interaction and communication," he said.
About the Writer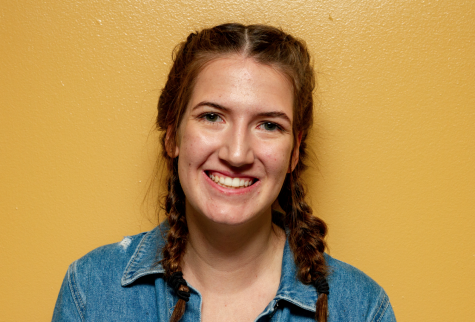 Mallory Middendorff, Assistant Editor
Mallory is a junior at La Salle. She enjoys participating in the spirit club and volunteer club. In her free time Mallory enjoys to hang with friends,...