Humans of La Salle: People With Pets
There is no doubt that school can be stressful. Among the many ways there are to de-stress, having pets can be one of the many bridges to happiness. The Falconer asked students and staff to explain how their pets help them decompress from their busy days here at La Salle.
Mackenzie Widmer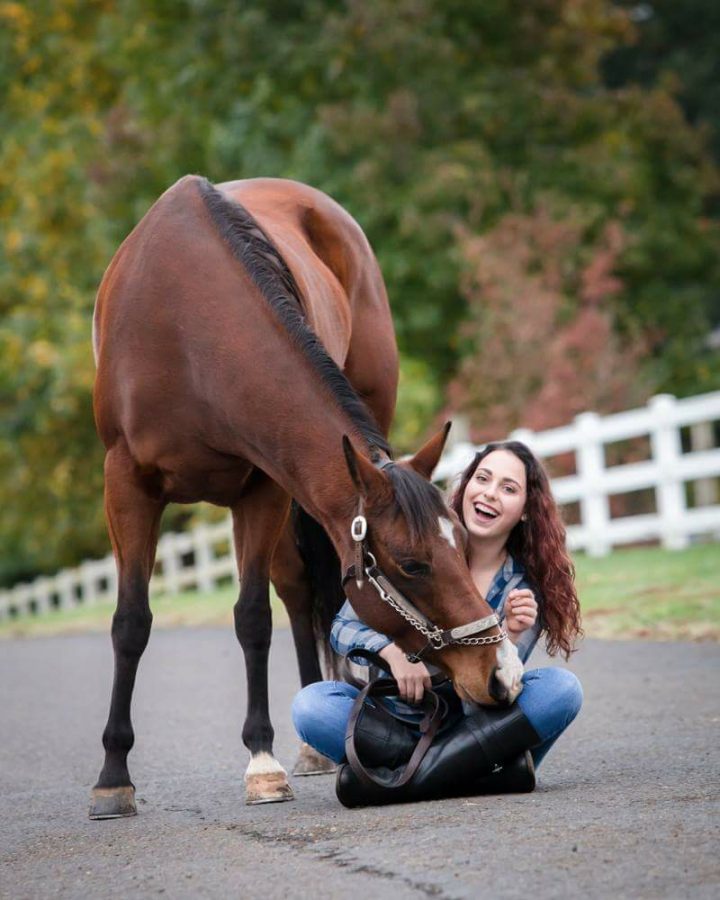 Senior Mackenzie Widmer owns an eight year old American Quarter Horse named Daisy. Widmer described Daisy as sweet, funny and outgoing. Daisy enjoys hanging out in the pasture with other horse companions. Widmer's favorite memory of her time spent with Daisy is when they rode on the beach and swam through the water together.
Kirsten McNassar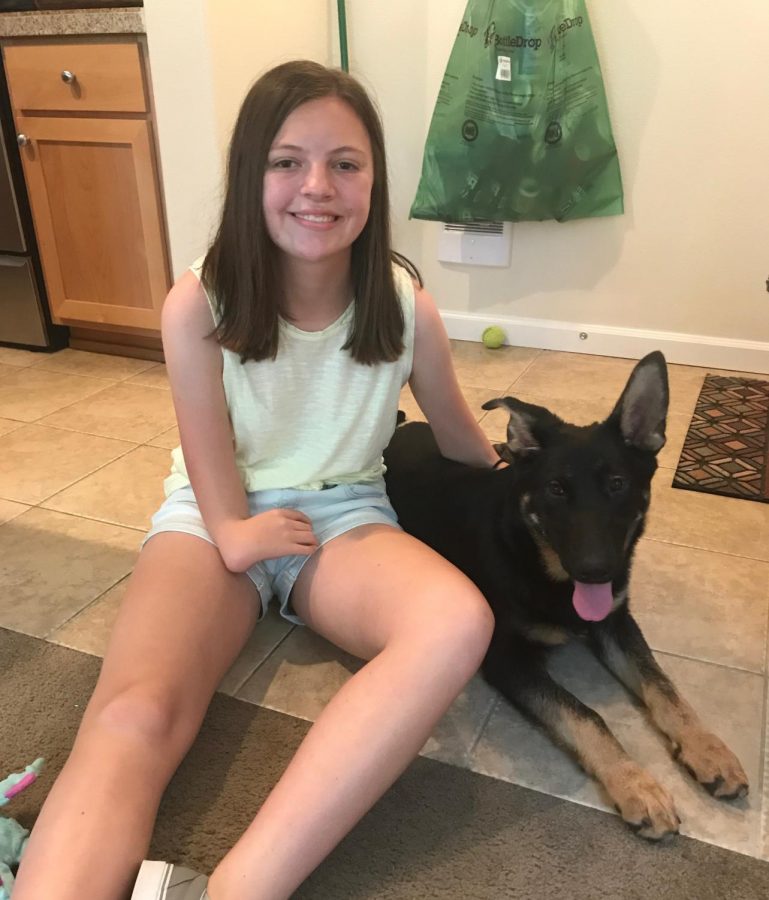 Senior Kirsten McNassar is the proud owner of a two year old German Shepherd named Harper. McNassar said that while Harper may seem intimidating with her booming bark, she is a very loving dog. Harper greets new people with excited energy and can become very sassy. McNassar loves coming home from school and being greeted with love and excitement from Harper.
Mr. Cameron Fitzsimmons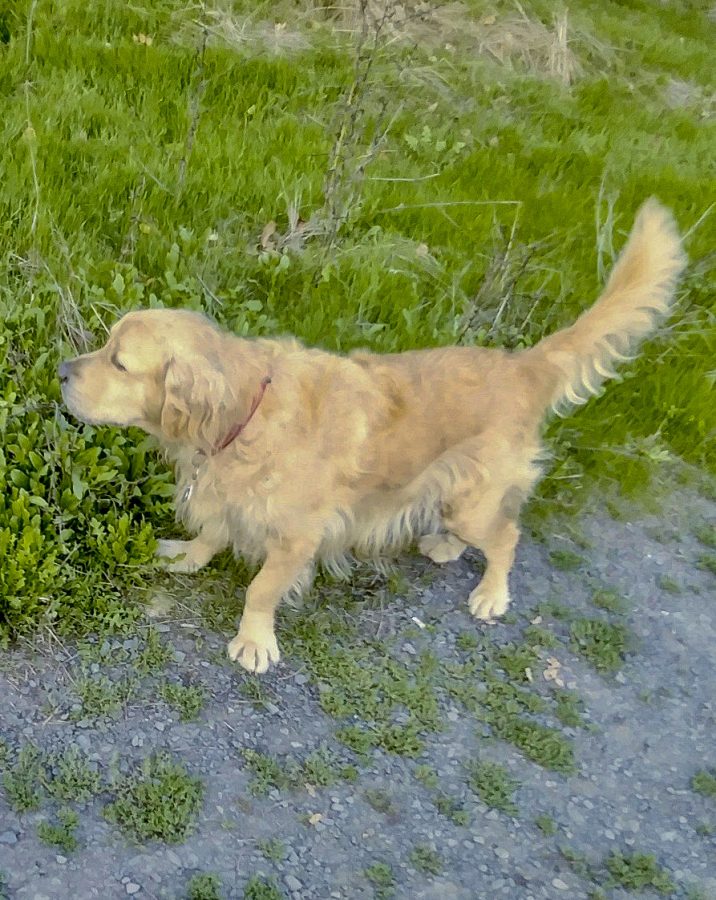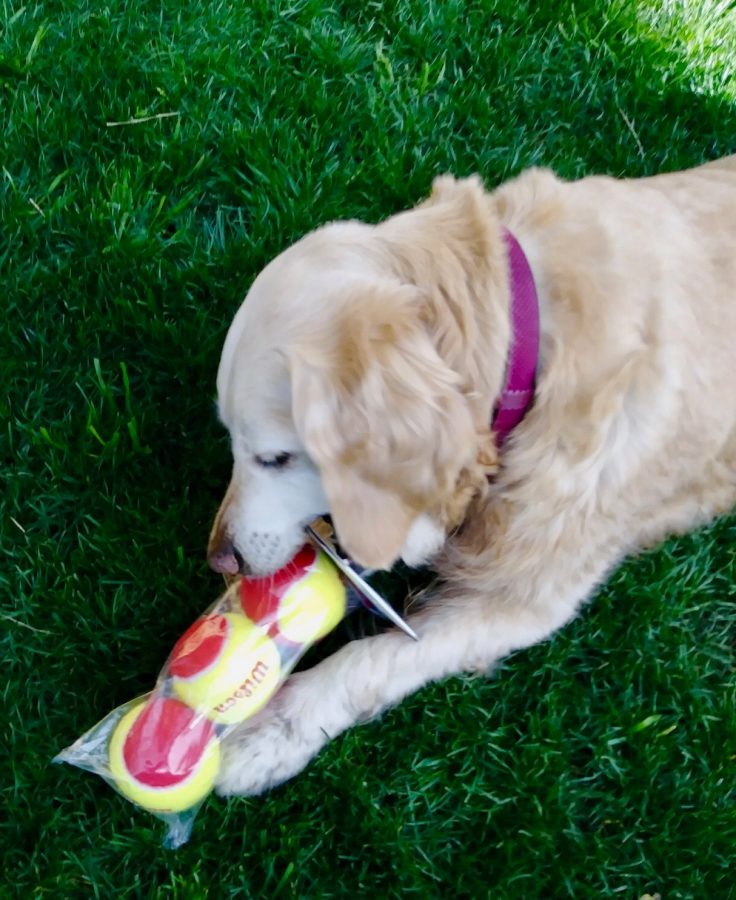 French Teacher Mr. Cameron Fitzsimmons has two Golden Retrievers named Cassie and Gus. He adopted them from a rescue organization called Golden Bond Rescue. Gus is the troublemaker of the two, and spends his time chewing on Mr. Fitzsimmons' towels, socks, and bedsheets. Cassie, on the other hand, is described by Mr. Fitzsimmons as a "perfect angel", and spends most of her time sleeping. Both Gus and Cassie love to go for walks in and around the park.
Mr. Gary Hortsch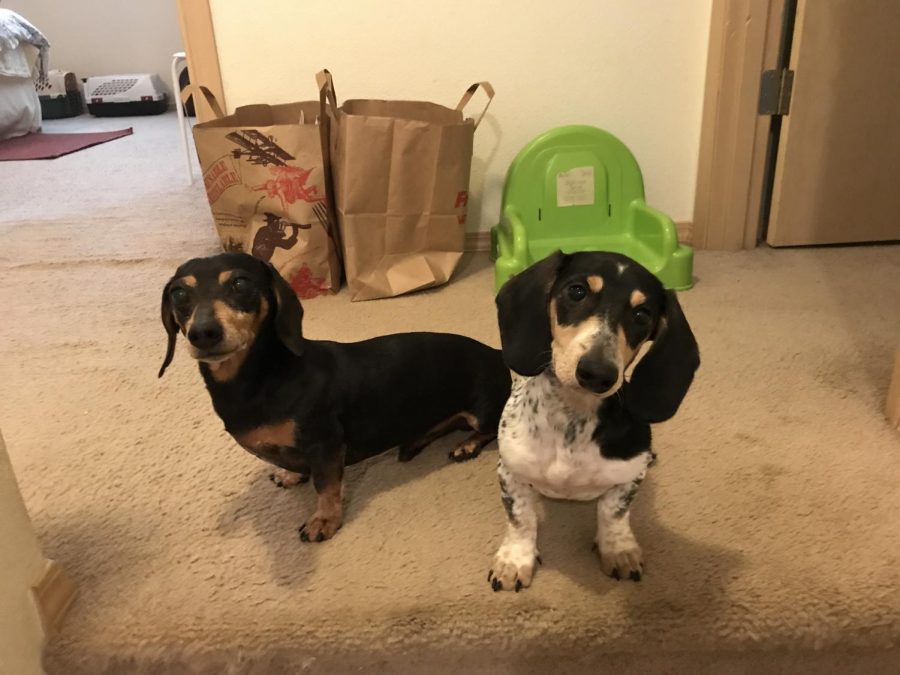 Mr. Hortsch, Director of Faith and Religious Studies Teacher, adores his two Dachshunds, 11 year old Stefan and six month old Heinrich. Stefan is very calm and loves to spend time with Mr. Hortsch. Heinrich is exceptionally energetic and loves to chew up anything and everything.
Mr. Hortsch enjoys Dachshund racing at the Angel Mountain Oktoberfest. In 2012, Stefan was the champion.
Last year, Mr. Hortsch brought Stefan along with him to school for Pet Therapy Day. Stefan absolutely loved the attention and lap time he received during his day at La Salle. Mr. Hortsch believes it is wonderful when staff are allowed to bring their furry friends to school.
"It gives teachers a chance to meet with students through their pets, which is a great way to meet people," he said. "It seems that dogs really help relieve stress on students, and I saw a lot of smiles the day the dogs were on campus." Mr. Hortsch hopes for another opportunity for more pet included days.
Mr. Seth Altshuler
Mr. Seth Altshuler, counselor and head coach of the varsity boys soccer team, owns a Cocker Spaniel named Larry and a golden retriever named Doug. Mr. Altshuler did not grow up with dogs, because his parents valued their hardwood floors. They did not want them scratched or damaged, so he grew up with cats instead. "No disrespect to cats," Mr. Altshuler said. "[But] I am a dog guy."
Mr. Altshuler described Larry as being disappointed in and with everything, while he said Doug seems to always be having the time of his life. Mr. Altshuler's favorite, yet scary, memory of the two is when Larry got into Mr. Altshuler's food and ate nine bagels. Weighing a solid 30 pounds, Larry is not exactly built for consuming that amount of carbs and gluten. Thankfully, Larry pulled through and made a full recovery. "Larry is a survivor," Mr. Altshuler said. "No amount of bagels is going to knock him out."
Like Mr. Hortsch, Mr. Altshuler also brought his pets in for Pet Therapy Day. Larry and Doug enjoyed the lengths of the hallways, which they seemed to enjoy running through, but strongly disliked how much they slid and slipped around on the floors.
Anna Dethlefs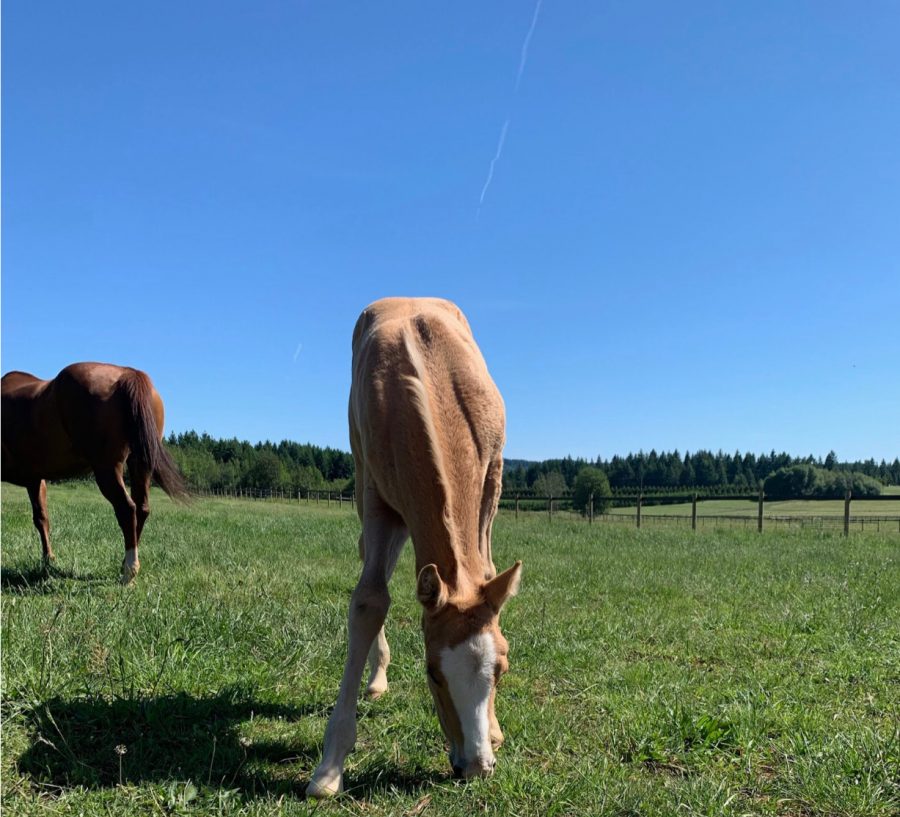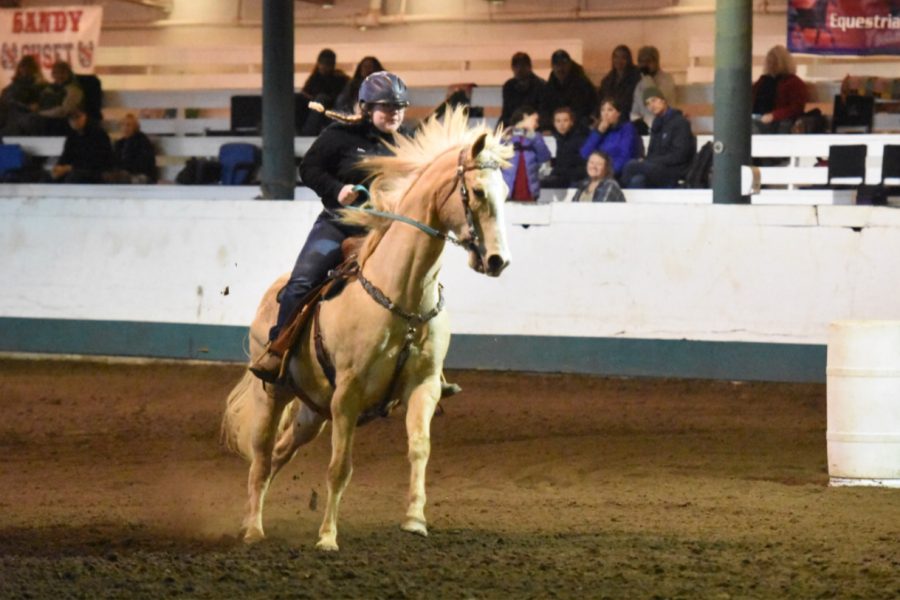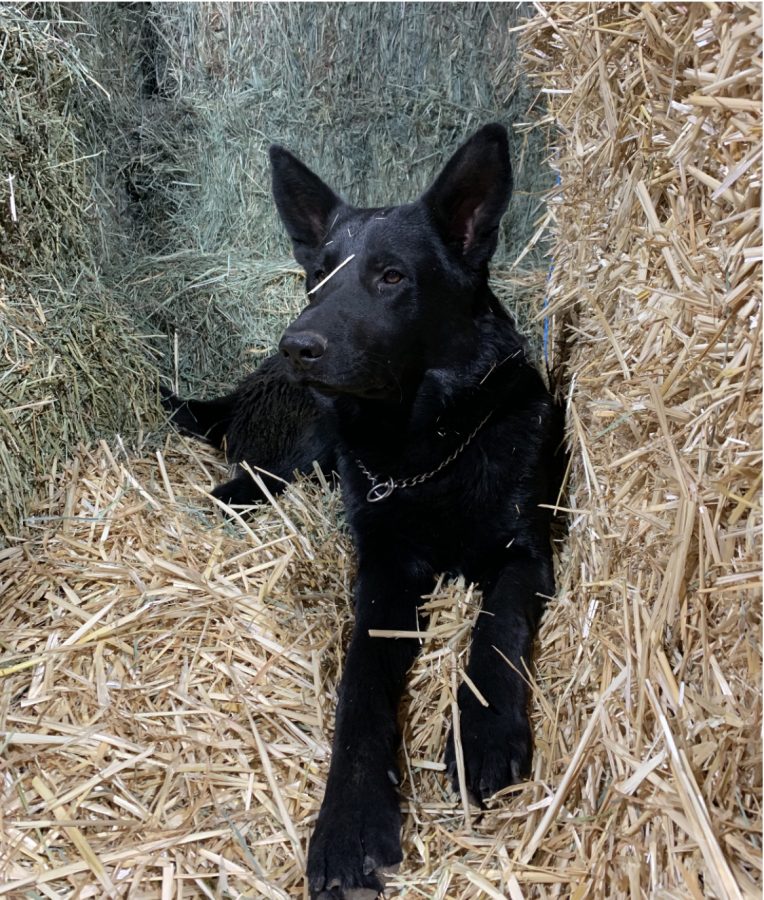 Sophomore Anna Dethlefs owns a number of animals. Currently, Anna has 15 cows, nine horses, three dogs and a cat. She spends most of her time with Cooper and Dexter, the two horses she rides, as well as her dog, Max. Dexter, being a baby, is very playful, while Cooper tends to be scared of everything. On one occasion when Dethlefs was riding Cooper for OHSET, the Oregon High School Equestrian Team, Cooper became frightened by some people who were walking around the corner he was passing. Dethlefs ended up falling off, but laughed it off afterwards.
Dethlefs' dog, Max, has a boasting personality. He is very loving and spends his days rolling around and sleeping. Max is a very big dog, and when he decided to jump up on a reclining chair one day, he ended up breaking it. Max may have been surprised, but Dethlefs found the incident very amusing.
Correction: October 2, 2019
An earlier version of this story misspelled Mackenzie Widmer's last name.