Executive Council's New Leaders for the 2019-2020 School Year
At La Salle, students have the privilege to vote in electing our student body executives. There are eight positions that are filled with new faces each school year: Officer of Faith, Officer of Community, Officer of Service, Student Body President, Vice President, Senior Executive Officer, Junior Executive Officer, and Sophomore Executive Officer. 
The students in these positions are in charge of planning events, giving a voice to the student body, and coordinating service and faith events for the school. These elected student council members put in many hours before and after school to help advocate for the ideas of their fellow students.
The Falconer interviewed each of the new student body executives to hear about their goals for the year.
Amanda Rivera: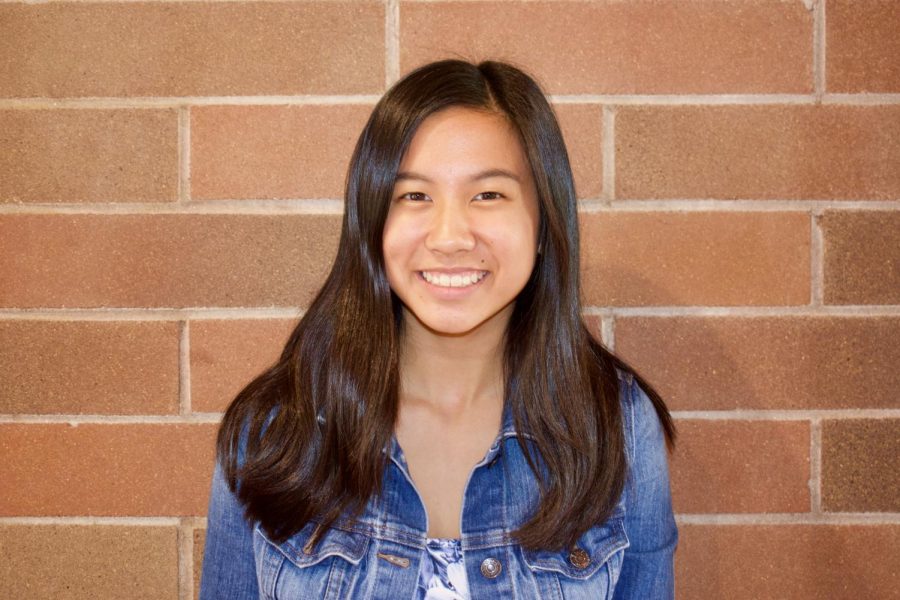 Amanda Rivera, the youngest executive council member, holds the position of Sophomore Executive Officer. She is the voice of the sophomore class, and she proposes many of their ideas to the rest of the people on the council.
"I'm mostly just there to contribute whatever I'm thinking, see what can be done to make the environment a better place here, and just have a better sense of community," Rivera said. 
Rivera wants her fellow classmates to feel comfortable bringing their ideas to her. She also wants to change the division between the different grade levels, since she feels the freshmen are separated out from everyone and then the seniors are a completely different class.
"I want to come up with new service opportunities for all students," she said. "[Such as] helping at a nursing home."
Rivera's favorite component of executive council is coordinating events because of how enjoyable it is.
Although she is very invested in executive council, she feels it is hard at times to have her ideas heard due to the fact that her peers are upperclassmen.
Rivera supports students that are interested in running for an elected position. "It's so fun and it's honestly just worth the experience just saying a speech in front of the whole school and getting the school to at least think about voting for you," Rivera said. "It's just a really fun experience to see and be more involved in the community and put yourself out there a little more."
Dakota Canzano: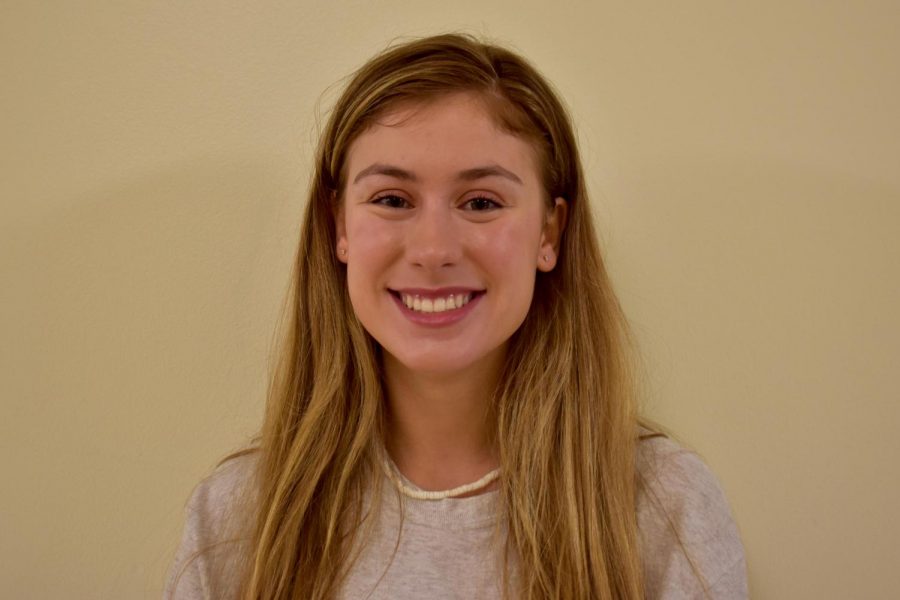 Dakota Canzano is the junior Executive Officer. "I'm kind of the voice for the junior class," Canzano said.
While on executive council, the elected members meet on late-start Wednesday mornings, often with Mr. Brian Devine, Ms. Liz Banta, and Mr. Gary Hortsch, to plan the week. "We talk about what's coming up and we get everything ready for our student council meetings," she said. "That's where we plan dances, assemblies, service projects, and we meet and talk about the week to get everything planned ahead of time."
Although Canzano is involved in executive and student council now, freshman year she took a chance and ran for the position, not knowing that she would be where she is today. "I kind of put myself out there for this position," Canzano said. "Because you know, you're going in freshman year, there's nothing to lose, [and it's] just for fun." 
One of Canzano's goals for the school year is to plan a drive-in movie night on the football field. "We [would] basically have students bring their cars, [they] won't drive them up [onto] the football field, but they [would] park, [then] get their tickets, and we [would] sell snacks and concessions," Canzano said.
"We would have an inflatable screen, and you can play movies, and you can have a poll of movies to show," Canzano said. "I just thought it'd be fun because our school has never done something like that, and I really want to bring some new ideas into the school year." 
Canzano enjoys being involved with the school. "I love… [planning] dances and events, and [being] the voice for my class," she said. "It is really, really special, because everyone puts a lot of trust in me to be the voice for them."
One of the challenges of being on executive council is hearing backlash from students. Canzano explains that it is hard for students to understand how much work and effort these council members put into planning events. She further explained that it is very hard to please everyone, even when the executive council is doing their best to make everyone happy. 
Canzano urges interested parties to run for the position they want. Her advice is that there's no harm in running. "It's really fun because you get to get the whole experience of running and you get to meet new people," she said. "It's such a cool experience going in front of the school. Push yourself towards something new." 
Camille Brumbaugh: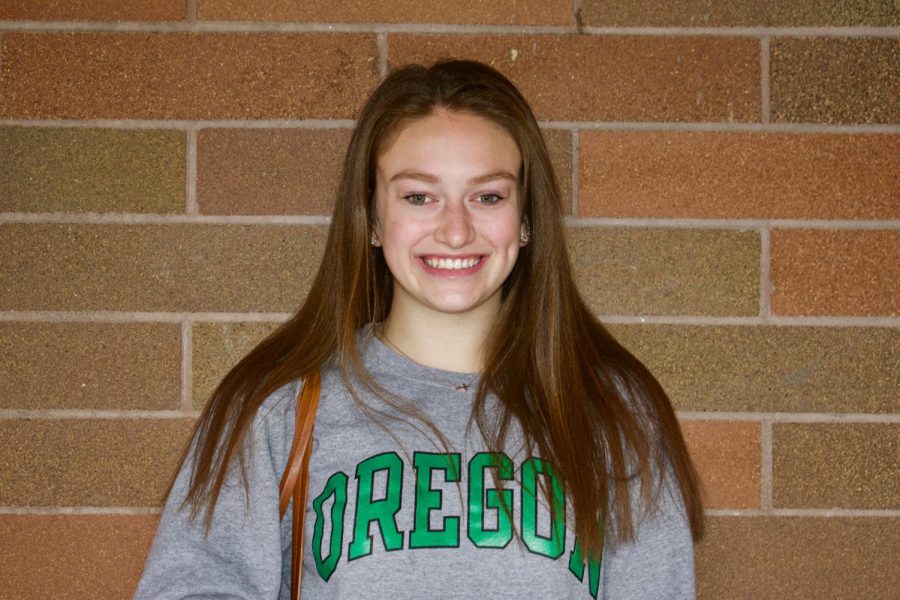 Camille Brumbaugh is the Executive Officer for the senior class. Her job is to "take the ideas and voices of the seniors and make sure that they're heard during our executive council meetings by the school ministry."  
Brumbaugh wants to expand on the events that take place during St. La Salle week, which happens toward the end of the school year. She wants to add more spirit days, a fundraiser, and other activities that could bring our community together. 
The thing that Brumbaugh most enjoys about La Salle is how much of her input and ideas gets put into an event. Since she has worked on student council for the past three years she is excited to be in a position where she can present the ideas rather than work behind the scenes.
She says that because of these privileges there is also a large amount of pressure placed on her. "You're that front person that everybody sees," she said. "A lot of people have judgement on how the school works, and about different rules, but we don't make the rules."
"I think that everybody should try to take a role in their school's community… whether that's in student council or in your sports team," Brumbaugh said. "I am just trying to leave the school in a better place than when I picked it up."
Aylin Begines Flores: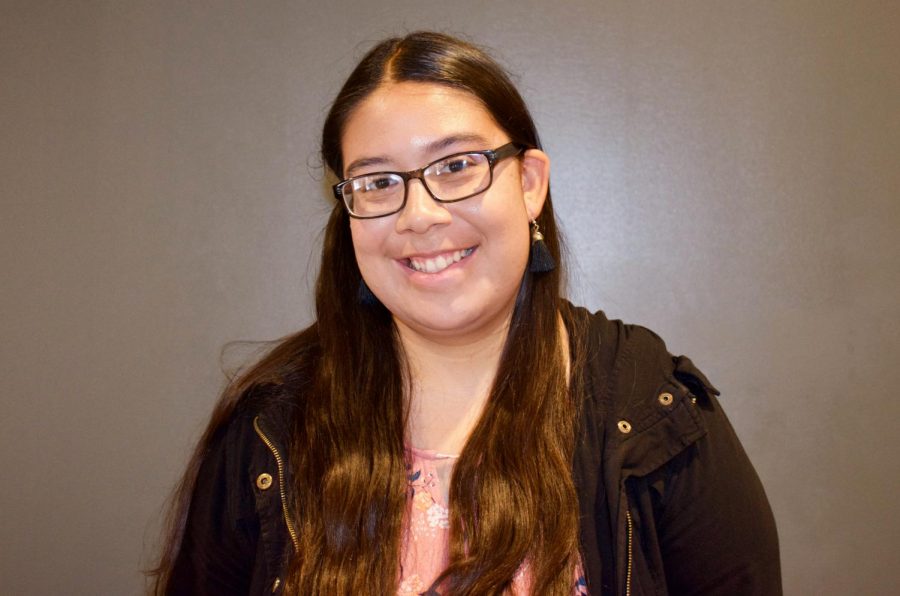 Aylin Begines Flores is a senior holding the position of Officer of Faith. Her job is to plan masses, coordinate prayer services, and keep "that faith atmosphere when we do homecoming, or those types of events," she said.
Flores said that initially her mom helped persuade her to run for Officer of Faith, but she also has always been involved with her faith. As a result, she decided last May to run for the position. She also recognized that past officers had "seemed really happy with the position." 
With this being Flores' first year in executive and student council, her goals are to incorporate more faith filled events into the school calendar. On a more personal level, she just wants to be a part of the creative team that coordinates all of the assemblies, dances, and fundraisers. 
Flores admits that there are some challenges that come along with student council and her position."It's a lot of time commitment, but that's manageable," she said. "Also trying to be able to put everybody's ideas into action, because there's so many and there's certain limitations."
Despite the challenges Flores still enjoys being a part of student council. One thing that Flores particularly likes is the spirit. "Everybody has so many great ideas, so it's awesome to hear all the ideas and how they're eager to contribute and work as a team," Flores said. "Everybody is really happy, everybody kind of brings this familial atmosphere to it." 
Kyra Sanchez: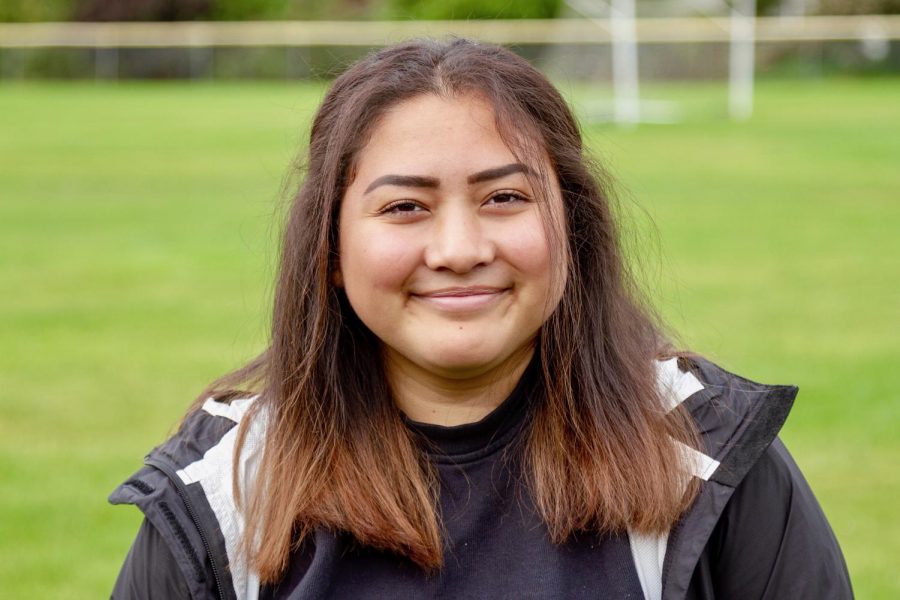 Senior Kyra Sanchez holds the position of Officer of Community. She is in charge of planning and coordinating all the dances, assemblies, and spirit weeks that take place throughout the year.
Sanchez's goal for this year is to start the spirit stick early on and continue it all year long, referring to a scavenger hunt that took place last year. "I really wanted to figure out a way to keep the spirit going all year round, instead of it spiking up at homecoming, and then it's dull until St. La Salle Day," she said. 
Sanchez particularly likes executive council because she enjoys planning events. "I love being able to set up for dances, and [I] like to get input from people that aren't in student council." 
One of the challenges Sanchez faces is the feeling that executive council members often do not get recognition for their hard work. "People really hate on us sometimes, but that's motivation to really try and prove them wrong and show them that we actually make an impact on the school," she said.
Homecoming week is one of the biggest events that the executive council puts together each year, and it also one event that Sanchez is particularly enthusiastic about. "I'm really excited to play [a role] in homecoming," she said. "We have some really fun ideas for homecoming this year." 
Sanchez encourages others to run for student council. "Student council is so much fun," she said. "Even if you don't think you'll like it, just try it out. It's so much fun and it's a good way to meet other student leaders and make an impact in school."
Maria George: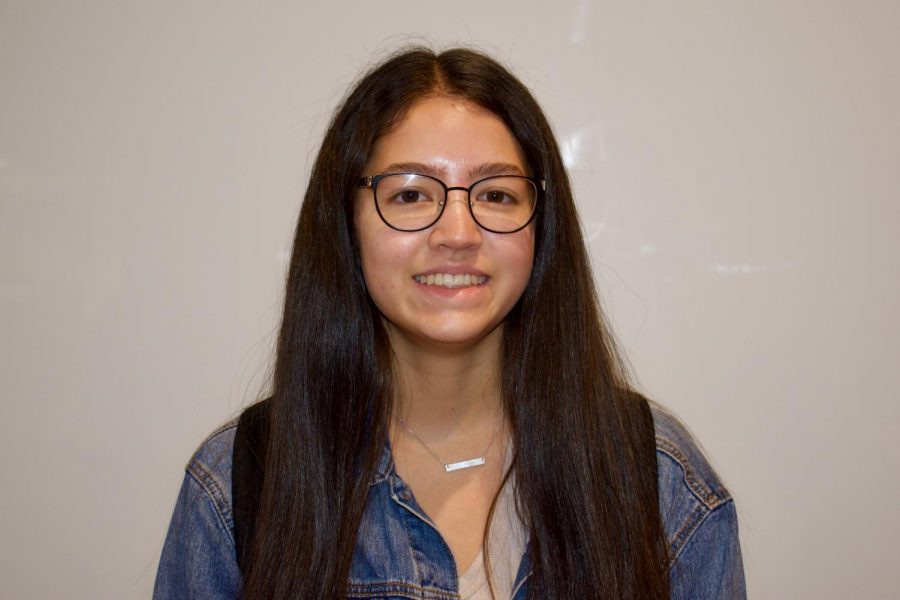 Senior Maria George was elected into the position of Officer of Service. She works closely with Ms. Sarah Maher, the new Director of Service and Dean of Women, to coordinate all service events and opportunities La Salle students take part in. George is currently working with backpack buddies, which is a school wide service program that aids our neighbors at Lot Whitcomb Elementary by donating lunches to students in need. She is also involved with planning fundraisers for organizations like the Children's Cancer Association, which organizes programs that provide support for children with cancer through music, nature, and friendship.
Although George had been in student council for multiple semesters, she had not given much thought to running for executive council. "I didn't really see myself running for it, but then I kind of thought about how much I've been involved in student council for years, [and] I thought, why not," she said. 
George is striving to start a new tradition called a day of service. "It would involve getting all the students on buses and going out to different sites and doing service," she said.
In addition to ideas for new events, "I want to get people excited for food service activities," George said. "I think that's something that our school could really impact from." 
George especially likes student council because she loves collaborating with the other students in leadership positions. She thinks it is fun because executive council tries "to think of things that [the] student body would like and we try to bring those [ideas] up," George said. "I think that's the most important part of our job is to make sure that we're doing things for the school that [are] effective, and also well received."
"I encourage everyone to be interested in student council and try it out even if it's just for one year," George said. "It's really cool to be involved and see all the events that you participate in actually be planned and have your opinions be put into it and see it in action."
George speaks positively about the experience that student council gives. "I think it builds important skills, whether that be public speaking and being someone that represents the whole student body," George said."Every position has an impact."
Grace Elkhal: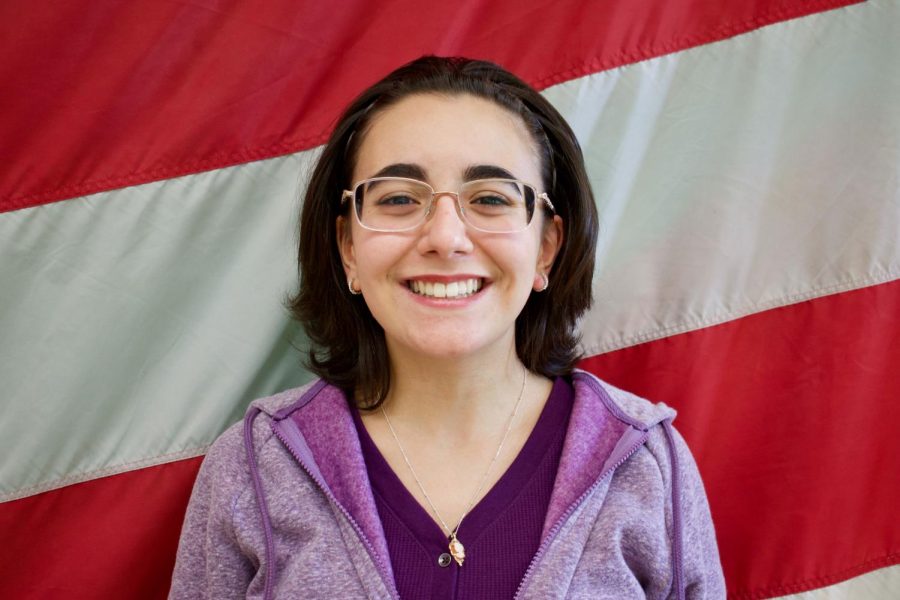 Senior Grace Elkhal currently holds the position of Student Body Vice President. In that position, she works alongside the Student Body President, Lucas Wobig. "We're not in charge of a specific section… we help the officers, we organize events, and we are basically in charge of overlooking and monitoring what's going on," Elkhal said. 
"Freshman year, I was in student council, and my sophomore year I was the Executive Officer for the sophomore class. Junior year I took the year off," Elkhal said. "For my senior year, before I leave La Salle, I felt like I could contribute more to my community than [when I was] younger." 
One of Elkhal's goals is to make this year's events the most memorable, "using the input that my senior classmates have given me," she said. "Just because we've experienced all of these events full roundabout from freshman year to senior year, [it] doesn't mean we can't make them the best and the most memorable as possible."
Elkhal also says that executive council wants to focus on school spirit and keeping that up all year long. 
The most enjoyable part of executive council for Elkhal is the impact she has on the outcome of events. "It's bigger than just one other person and myself," Elkhal said. "I hear so many great ideas, I wouldn't even have thought about or imagined without the input of other individuals." 
She also said that difficulties can arise when everybody's opinions are voiced. "You're never going to please everybody, but it's definitely the most difficult thing, because you want the most amount of people to be happy," Elkhal said. 
"It's a great opportunity to get your feet wet in leadership itself," said Elkhal, when offering advice to future candidates.
Lucas Wobig: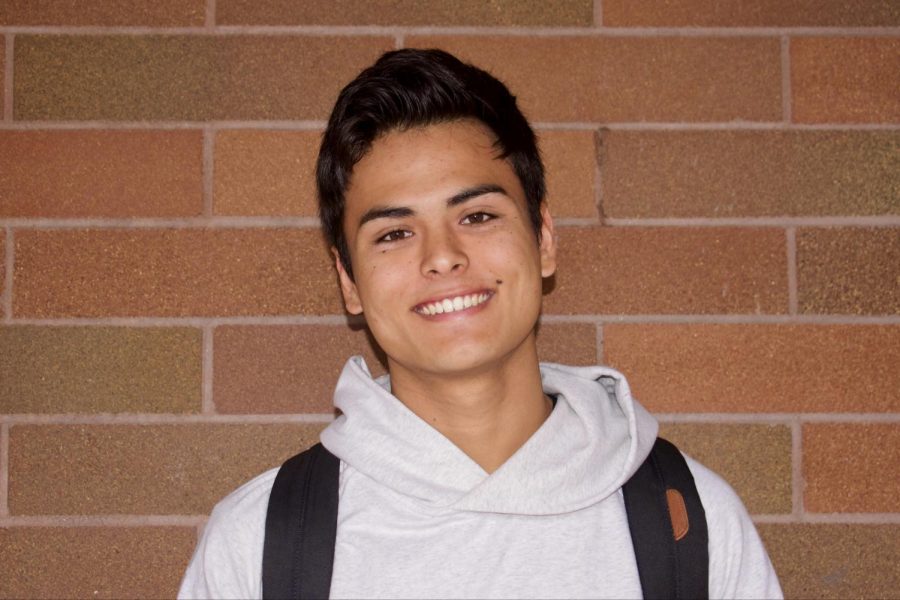 Senior Lucas Wobig is the Student Body President. He oversees student council and works with other executive council members to plan other events, such as dances, masses, service events, retreats, and prayer services. 
"Sophomore year is when I [joined] student council, and I felt like I wanted to do more for the school," Wobig said.
His main goal this year is to boost school spirit through different events. "I kind of want to do an event at different assemblies like 'what would you do for a Klondike bar?', where you have different volunteer students do weird tasks for a Klondike bar," Wobig said. "Or maybe create a basketball tournament during March Madness."
Wobig's favorite part about being a part of executive council is that he can see his ideas become a reality.
However, Wobig also feels pressure, "because people voted me in, and so they have these expectations for me, [such as] off-campus lunches, that I don't necessarily have the power to do," he said. 
About the Writer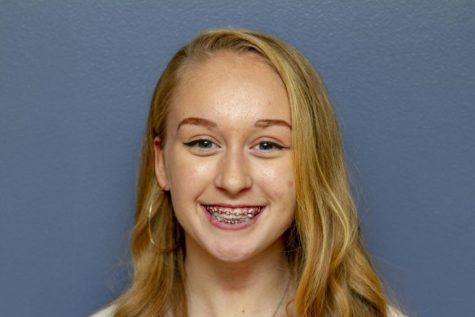 Kendall Whiteside, Assistant Editor
Kendall is a junior at La Salle. She plays on the varsity girls soccer team and Eastside club soccer team. She is also a manager for the football team....