Café Justo Continues Under New Student Leadership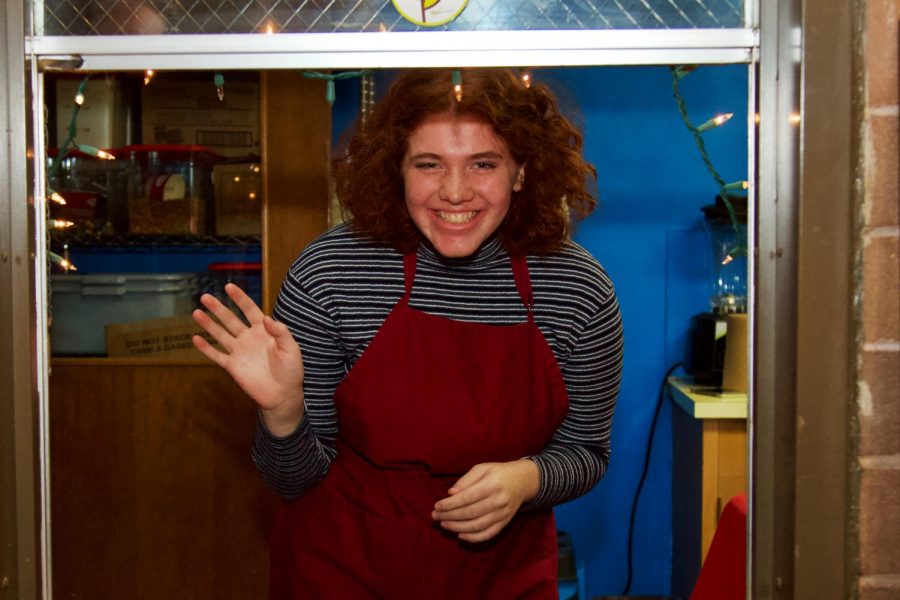 Walking down the main hall, students can smell warm coffee lingering in the air from the student run coffee shop, Café Justo. 
The original purpose of Café Justo was to draw attention to the problems surrounding poverty and immigration, while supporting farmers with livable wages. It was proposed by two seniors from the class of 2017, Emma Ly and Christian Reyes, after they attended the Arizona Border Immersion. 
Last year, seniors from the class of 2019, Lenora Mathis and Brigid Hanley, took over as lead baristas to continue the growth of Café Justo and create more profit in order to help pay for immersion trips at La Salle. 
Beginning this fall, junior Grace Winningham stepped up as a leader to help Café Justo get back on its feet since there was a need to fill open leadership positions.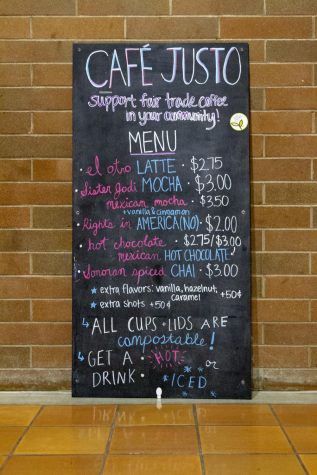 This year, Winningham wants to explore the advertising for the Café, and to also become more cost effective in order to benefit the immersion programs as well. 
"We're probably making the same amount as we're spending… [so] I really want to make it somewhat profitable [to produce] a lot more money going into those immersion funds and making immersion trips more affordable and sustainable," she said. 
Winningham emphasizes the importance of the need for awareness of Café Justo. She proposed posters around the school, and potential seasonal drinks to get the community more involved. 
In addition to financial goals for this school year, Café Justo is working on expanding its menu for students. "We're looking into doing blended drinks and starting a secret menu," Winningham said. "We've got a lot of exciting ideas to share."
For students that buy coffee and other drinks from big companies like Starbucks, Dutch Brothers, and Black Rock, Winningham encourages students to come to Café Justo for cheaper drinks and to further support their community.
"Café Justo is set apart from [big franchises] is where the beans are coming from," she said. "We're supporting farmers with living wages, and raising awareness about this issue. It's really important to support that."
Winningham commented specifically on the value of Café Justo being student-run. "We are the ones to arrive first at the Café, and we're the ones to clean up at the end of the day," she said. "There is minimal adult intervention, which is really nice because it gives us independence."
With the help of Pam Matteson, head of kitchen and food services at La Salle, Winningham is looking forward to hiring new baristas this year and adding more students to the crew. 
"We're not looking for a specific set of requirements, but it is nice if you have any past experience or you're just excited to work," she said. "That's what we're looking for."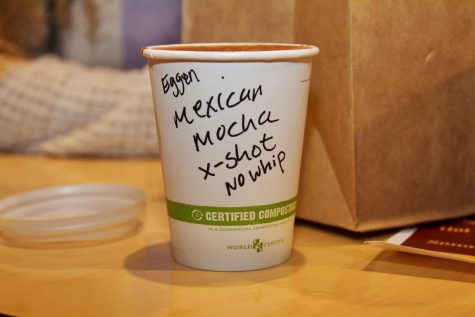 One of the baristas, sophomore Mary Hanley, has a great appreciation for the work experience and environment Café Justo produces. "I really love in the mornings when I'm sleepy to get there and [everyone] is drinking coffee… listening to music… and everyone is having fun," she said. "It's a good way to wake up." 
Café Justo wants students to know that they are open every late start morning on Wednesday and Friday, so students should drop by for a Mexican hot chocolate, iced caramel latte or any customizable drink they would like on the menu.