Student of the Week: Paige Martin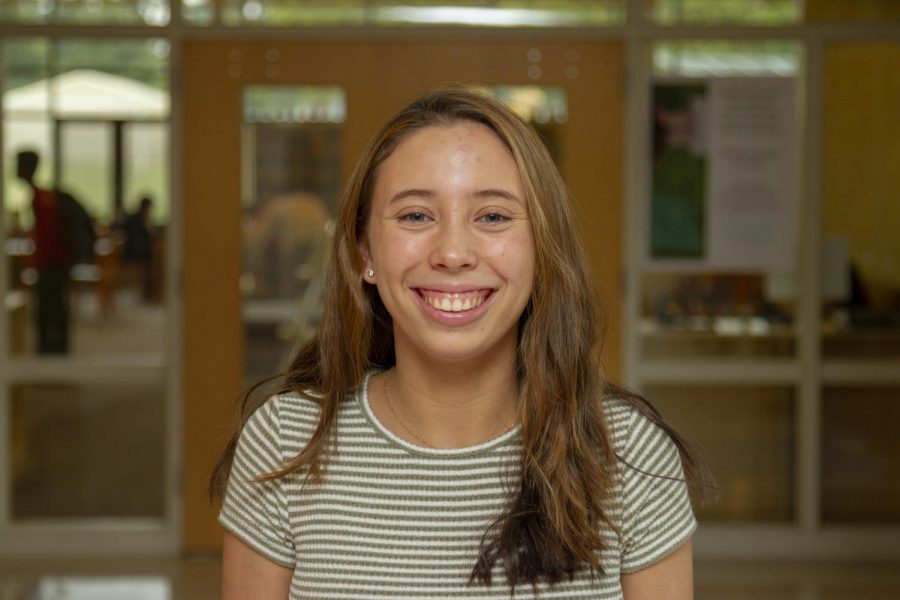 Junior Paige Martin is starting strong this school year while balancing a varsity sport, four AP classes, two honors classes, and maintaining a 4.50 GPA so far this semester.
Determined to earn straight As this school year, Martin is taking six advanced classes: AP Biology, AP English, AP Calculus, AP US History, Honors Spanish 4, and Honors Chemistry.
Martin is looking forward to her Honors Chemistry class the most this year. "I am most excited about chemistry [since] I have been wanting to do that for a while," she said. "[I] got introduced to it in middle school, and I was super interested in it then."
In order to stay on task, Martin relies on snacks and caffeine to keep her energized during late night homework sessions.
"I usually have about three hours of homework each night," she said. However, Martin plans on staying organized and carefully managing her time to help her preserve consistent grades.
In the future, Martin wants to be a pediatric dermatologist due to her past experiences in dermatology clinics and her family's familiarity to the medicine field. "My mom is a nurse, my grandmothers worked in hospitals, and my grandpa was a doctor," she said. "[Medicine] just runs in my family."
In college, Martin would like to major in either Chemistry or Biology. She is thinking of going to the University of Oregon, since that is where her mom went, or possibly Stanford.
Although Martin is unsure where she would like to go to medical school, she is interested in Oregon Health and Science University or "the Mayo Clinic would be a dream."
Outside of school, Martin is the chair of Happy Valley Student Council, which is "a council of people who are high schoolers that live in the Happy Valley area," she said. "We meet once a month, and discuss how we're going to advocate for our communities… We do several events to get youth more involved in the community."
In November, Martin is going to San Antonio for a nationwide council meeting through the association. "We get to meet other youth councils and other city councilors throughout the entire country [to learn] how to better get involved and get others involved," she said.
Since eighth grade, Martin has also been a part of the National Charity League, a non-profit organization that engages mothers and daughters to work together for charities. The foundation requires 15 hours of service each year, and they put on events through the program to create food baskets for families.
"I love being a part of the National Charity League because it gives me the opportunity to bring joy to other people through service," she said. "[I get to] meet so many other women throughout our community."
For those struggling while in advanced classes, Martin emphasizes building good relationships with teachers and focusing on good study habits. "Get a close relationship with the teacher, so you're able to talk to them and they can help you figure it out," she said. "Keep good notes [and] keep good study habits."
For students who are contemplating between taking hard classes and the regular curriculum, Martin encourages students to take the risk by applying for the more advanced class.
"Sometimes I feel like I am going to regret it, but in the end, it's always worth it."
About the Writer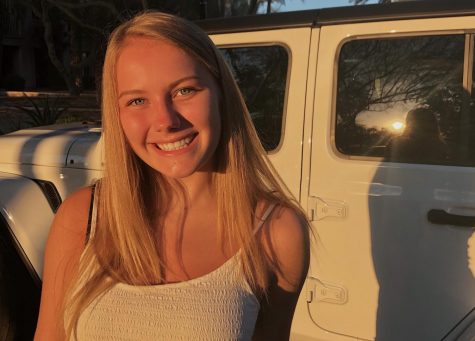 Maggie Rasch, Editor
Maggie is a junior at La Salle. She is the varsity volleyball captain at La Salle and a member of student council. Outside of school, she works at Dutch...