Student of the Week: Anthony Nguyen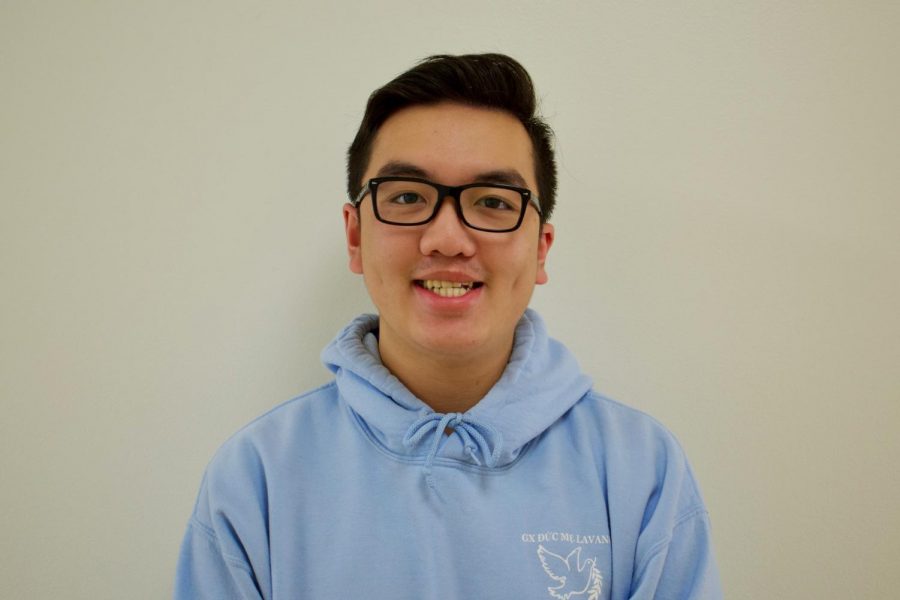 Junior Anthony Nguyen has worked the past two years to find the perfect way to manage great grades, participate in student council, volunteer at Legacy Hospital, and be an altar server at his church. 
Nguyen is taking five advanced courses this school year: AP English, AP US History, AP Biology, Honors Chemistry and Honors Spanish 3. He has also managed to maintain a 4.167 GPA so far this semester. 
Even though Nguyen has approximately three hours of homework per night, the homework load isn't the hardest part. Studying causes the most stress for Nguyen. "There is a lot of studying to do and I always try to have better studying tips," he said. "But sometimes that can be difficult." 
Along with his studies, Nguyen is a part of the student council at La Salle. "[I enjoy] helping out with the school community and being able to plan events," he said. Nguyen said that he loves the environment and people that are a part of student council. 
One of the largest parts of Nguyen's life is being a leader in his church by altar serving. He is a leader of Our Lady of Lavang's altar serving group and helps lead more than 60 altar servers. His family inspired him to become an altar server in the third grade. Since then, he has quickly fallen in love with it. He enjoys the community that the church provides. "The church is like another family to me," Nguyen said. 
Nguyen also finds the time to volunteer at Legacy Hospital for about 4-8 hours a week. He helps talk and comfort the patients and family members that are in a time of need. "It allows me to explore my interest in the medical field," Nguyen said. 
In the future, Nguyen is not positive on what he wants to solely focus on. He has contemplated becoming a priest, as well as going in the direction of teaching or science. 
This year, Nguyen is focusing on keeping an open and positive mindset by working hard to keep good grades. He plans to manage his time and procrastinate as little as possible. 
For students who find it difficult to balance schoolwork and a life outside of school, Nguyen reiterates how important a social life can be for students. Since it is hard to balance school, it is important to remember to make time for friends and family as well. 
"You can do work all your life but family and friends, you only have them for certain moments in your life," he said. 
About the Writer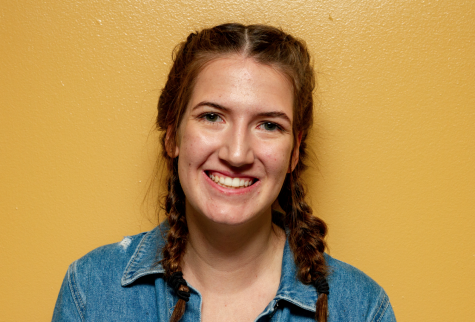 Mallory Middendorff, Assistant Editor
Mallory is a junior at La Salle. She enjoys participating in the spirit club and volunteer club. In her free time Mallory enjoys to hang with friends,...