Student of The Week: Ellen Dierckes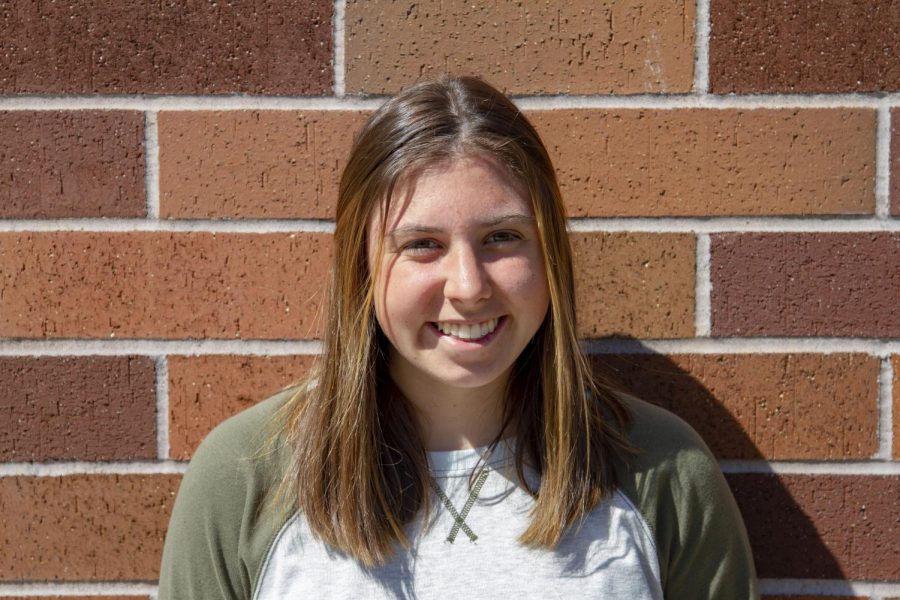 Sophomore Ellen Dierckes has mastered playing two varsity sports, taking multiple honors classes, and playing the oboe, all while maintaining a 4.10 GPA so far this semester.
Dierckes is currently in three honors classes. "I am taking Honors Algebra II, Honors Biology, and Honors English II," she said.
Next year, Dierckes plans to continue challenging herself by taking five AP/Honors classes: AP U.S. History, AP Calculus AB, Honors German III, Honors Chemistry, and AP English III.
English is easily one of Dierckes' favorite subjects. She said the course intrigues her because she enjoys "discussing the material and looking into the depth of the books further than just on the surface."
Dierckes' schedule alone may seem like enough to keep one person busy and overwhelmed, but she doesn't stop her résumé here. She also participates in two varsity sports: soccer and tennis.
Although Dierckes' schedule seems hectic, it offers flexibility, making it easy for her to adjust studying time according to practices. As her schedule is constantly full and she knows she cannot misuse time, Dierckes has learned to wisely plan her schedule. "I'll either do my homework before or after [activities, but when I have a lot,] both," she said. "It's pretty similar every day."
High school comes with large portions of stress, especially for students taking higher-level classes and athletes who tend to have one-to-two hour practices almost every day. Although Dierckes may seem to have everything under control, she experiences stress just like anybody else. "It's hard to manage my time," she said. " I just get stressed about finishing everything."
With many assignments, projects, and tests, Dierckes relies on an app called My Homework to help organize and keep track of all her academic responsibilities.
Dierckes' neighborhood school is Wilsonville, but she decided La Salle was the right choice for her. "I really like the community at La Salle," she said. "It's a little bit of a smaller school and also [I like] the teachers because they're really helpful."
Since Dierckes' time at La Salle she has acquired a few tips on succeeding and how to keep from drowning in her workload. "My biggest piece of advice would be to talk to your teacher and get help from them," she said. "If you go to them they will help you, and also try not to procrastinate." Dierckes gave this advice in hopes of helping others who struggle with balancing everything.
In the future, Dierckes is interested in studying within the medical field. "[I would like to do] something similar to physical therapy, or sports medicine," she said. Dierckes has not yet decided if she will be going to college in or out of state, but she is eager to figure it all out.