Next Level Seniors: Maggie Choate Chooses to Continue Her Soccer Career at George Fox University
One of La Salle's varsity soccer players, Maggie Choate, has been playing soccer since she was three years old.
But she isn't anywhere close to fulfilling all of the goals she has for her career yet.
Choate signed her National Letter of Intent on Thursday, Jan. 3, and will be continuing her soccer career at George Fox University this fall, where she plans to study psychology and hopes to go into criminal justice in the future.
She is a part of a group of seniors who have signed to play at the collegiate level, students we are profiling in our Next Level Seniors series.
Although Choate has been involved with soccer for over a decade, she has only been playing her current position, attacking midfielder, for about seven years. She really enjoys this position because she is "constantly involved in the game."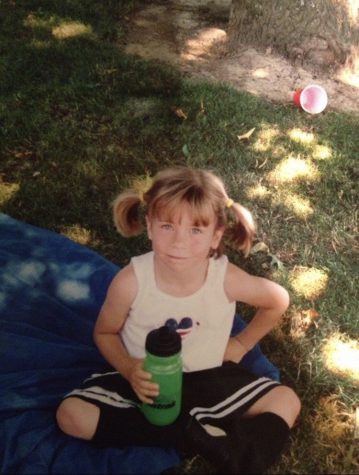 It took her some time to find this position. "I played forward when I was really young, and then right before I played center midfielder, I was playing center back," she said.
Since Choate's dad was the Portland Timbers physical therapist for ten years, she feels that her dad helped mold her to play soccer. She knew since she started playing that she wanted to continue playing at the collegiate level, and when she joined Elite Clubs National League (ECNL) her freshman year, she developed an even stronger interest in pursuing her passion for soccer.
When deciding where to go for college, Choate had many schools on her mind. "I was still too young to get offers," she said. "But I was in communication with Boise State, Eastern Washington, and Puget Sound," as well as Farmingdale State College.
In addition to seeing more interest from George Fox than the other schools, the major deciding factor for Choate was the head coach at George Fox, Cory Hand. She decided on George Fox when she went to the college ID camp, which is an elite one-day soccer camp designed to introduce the rigor of collegiate soccer and provide an opportunity to experience the atmosphere of the school.
Something that stood out to Choate about George Fox is that she feels that she will be able to achieve a good balance between soccer and other activities while there.
"It's not super crazy with conditioning and not too crazy that I can still have a social life outside of soccer," Choate said. "I feel like I can still go out and do other things and stay focused on my academics."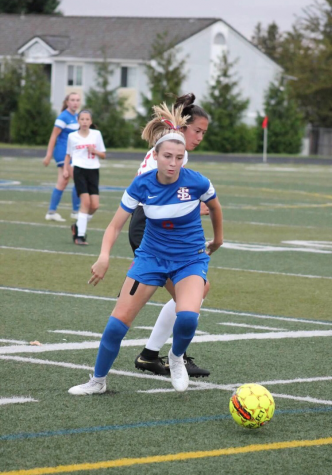 Choate decided to attend George Fox her sophomore year and was verbally committed for a year and a half before she signed.
Her recruiting process was very fast and easy. "Within a few months of the college coach talking to me, I went on an official visit," Choate said. "Then he asked me [in a very forward way], if I would want to commit there, and I said yes."
Despite her success, Choate has faced difficulties staying motivated throughout her soccer career.
"I would say [when I was] eight to twelve I really wanted to quit because I was on this team where I never played," Choate said. "I sat the bench every game… that was really hard for me, but I think the thing that kept me going [was] that I knew that soccer was something that both me and my dad really loved. It made my dad really proud and so I kept going with it… once I moved soccer clubs I ended up really loving [it]."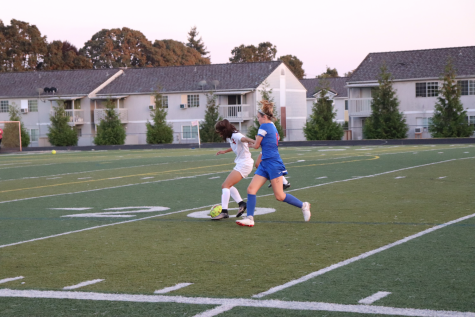 Choate practices with her ECNL team about three to four times a week, with one to two games on the weekends. She also has private trainings that work on her skills as a player, and college fitness sessions once a week, which consist of multiple drills including running and weights.
"I've learned that nothing comes easy," she said. "I've definitely had my fair share of time where I have sat on the bench a lot, and it's made me really determined."  
In addition to meeting some of her best friends through playing soccer, Choate has many notable accomplishments. "Winning state my sophomore year was a pretty big deal," Choate said. "And going into my sophomore year when I joined the National League for soccer clubs, that was probably my proudest moment."
For those looking to continue soccer or any sport in college, Choate recommends starting the recruitment process early and seeking out a soccer manager to help guide you in the right direction.
Getting offered a spot on a collegiate team "feels really good," Choate said. "I feel like all the hard work I've been putting in since I was really young [has] finally paid off and I'm actually doing something with it."