La Salle Students Travel to Learn About Life in the Colorado Plateau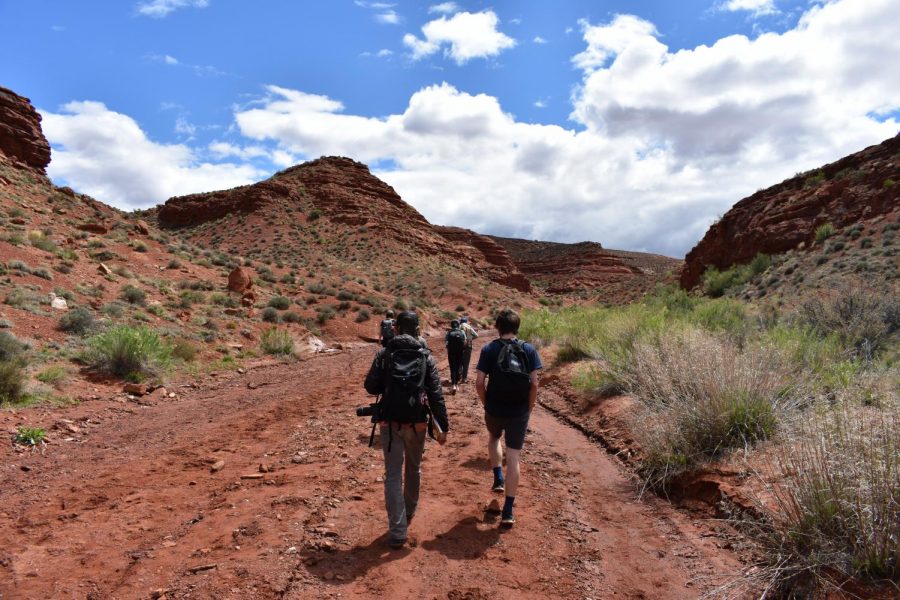 Moab, Utah — On April 15, with red and orange rock around them, and the sun hot on their backs, 22 students, myself included, embarked on a five day trip into the Colorado Plateau.
Filled with games, hikes, and hands-on learning, the trip to Moab felt more like summer camp than it did school. Most of the trip was spent outdoors, making the desert a classroom.
The annual trip is hosted through Canyonlands Field Institute, a non-profit organization focused on the conservation and exploration of Moab. 
"
I think [Moab] is one of the greatest experiences that La Salle has… It gets you away from everything which is a really good thing, especially this time of year."
— Jake Bunker (senior)
Through games and hands on experiments, students learned about the landscape around them and its history. Every day had a learning target, each developing on the last.
Students also spent time learning about the politics of a desert landscape. This included the importance of water conservation, preservation issues, and land purchase/use laws facing Moab.
Students had the chance to explore the desert around them, learning about the river through rafting, and the mountains through hiking. Spending time in the mountains learning led to beautiful scenic views as well as unanswered questions.
One of the desert's many mysteries are petroglyphs, ancient carvings found in rock. These carved-out images depict animals, people, and symbols whose meaning are still unknown to archaeologists.
Hikes also brought students to incredible views, particularly a viewpoint at the top of "Pride Rock", a rock formation given its nickname due to the similarity shared with a rock formation in Disney's "The Lion King".
Many of the activities were tied to the daily learning targets. This included learning about erosion and how water shapes the land, understanding the hardships that come with living in the desert, and a mock town hall meeting simulating what happens when private organizations try to buy large pieces of desert land.
The trip was also filled with many games and activities that were not learning based. This included spontaneous games while waiting for meals, water color painting, and a talent show on the last night.
Moab was also more than just an educational trip, it was a detox. Today, students' lives are filled with screens, homework, stress, and the urgent need to get grades up before the school year ends. By leaving technology behind, everyone on the trip is given a great opportunity to step away from the digital world and thrive in the natural world.
"
My favorite part was going on hikes every day, walking up and seeing empty fields and just [being] away from civilization and taking a week to kind of reflect on my life. "
— Tyler Olson (junior)
Living in the desert for five days without technology was freeing. It was an escape from a world driven by electricity. Sleeping and hiking under the stars with no unnatural light other than headlamps to guide our footsteps was cleansing.
Being able to break the daily routine of the average high school student served as a healthy reminder to spend time outside. Regardless of sunburns and dirty feet, every second of the trip seemed to be a reminder about the importance of being in nature.
Going to bed without checking a cell phone was strange, but waking up freezing cold in the middle of the night with stars illuminating the sky was much more rewarding than any late night Netflix binge.
Without the distraction of technology, the time spent outdoors was incredible. We got to actually see beautiful wildlife while being present in the moment, instead of just taking a photo and moving on.
The trip concluded with a bus ride to Arches National Park. It was the perfect way to wrap up the days spent in the desert sun.
If you are considering applying for the trip to Moab, I highly recommend it. Not showering for five days may sound disgusting, but it was all well worth the scenery that we saw and memories that were made. Moab was and forever will be one of the best times I have had at La Salle. It is truly an unforgettable trip.
About the Writer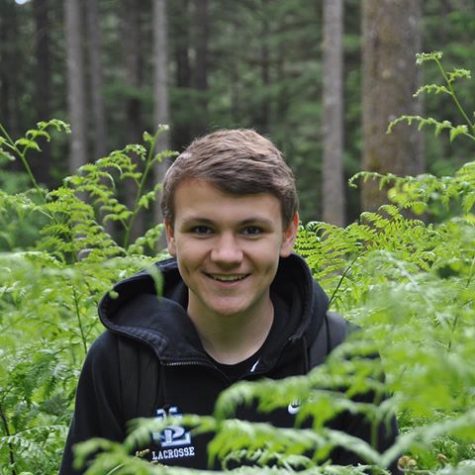 Tarn Bregman, Assistant Editor
Tarn is a senior at La Salle. He is a varsity lacrosse player and actor in La Salle's theater program. In his free time he enjoys photography, spending...