Athlete of the Week: Mary Gach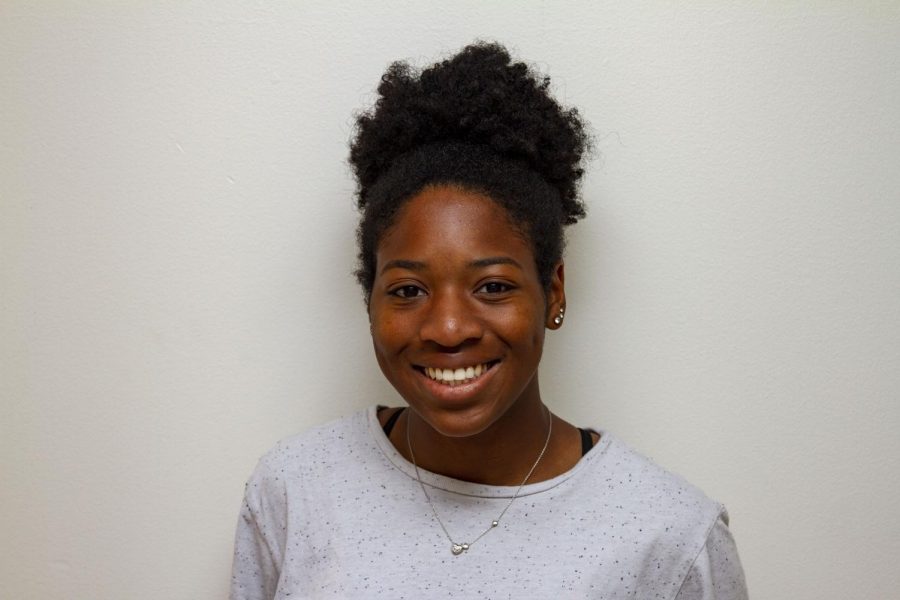 Wake up, go to school, go to practice, finish homework, and repeat.
This is what a typical day for junior Mary Gach looks like. She devotes most of her time to track and volleyball and has been a member of both teams for three years so far. Gach has been competing as a varsity athlete since her sophomore year.
Gach's schedule is packed, and she doesn't have much free time. "On a normal week my schedule is pretty busy, [because] I have practice every day after school," Gach said. "It's worth it."
Though her schedule is completely booked with practice she still finds time to complete her homework and maintain good grades. "I try and get my work done ahead of time or try and get as much done in my free time before practice," Gach said. "I really try to limit my procrastination."  
She felt inspired by her close relatives to start her athletic journey and continue on all throughout high school. "A lot of my family played track and volleyball and it was always a big part of growing up," Gach said.  
These sports push Gach mentally and physically, even at times pushing her out of her comfort zone. "I love how intense track is, I love the 4×100," Gach said. "And I love how the volleyball team is so close and how we bond."
Gach said her coaches give her the drive and motivation to become better each year. "I love Kelly and Owen, they are the best people ever," she said. "They are incredibly supportive and always push me to do my best." 
The love Gach has for her sports match her coaches' devotion, and she speaks highly of them. "This [fall] we are getting a new volleyball coach, [and] she is super sweet," Gach said. "I'm so excited to go out my senior year with a bang."
Gach was especially challenged this year when she faced injuries, including a diagnosis of costochondritis early this year that changed her life. "The cartilage in my chest gets inflamed," Gach said. "It can flare up from stress, anxiety and especially cardio."
However, she is still pushing her limits when it comes to running track. "I love all my events, especially the 4×100 and the 100 meter," Gach said.
Despite Gach's love for her sports, she doesn't believe she will continue her athletic career into college. "I don't think I'll play in college, unless I get a scholarship or something," Gach said. She wants to "focus on academics" in college, which has been her goal since she was young.
"I want to do a lot in college and it will require a lot of focus," Gach said. Though she has been running track since sixth grade and playing volleyball since fifth grade, she is willing to end her time as an athlete to dive deep into her career goals.
Gach is excited to spend her last year here at La Salle and is ready to give it her all, on the court, field, and in the classrooms. She said that she is excited for the memories she will make.
One of her proudest moments was going to state for track last year. "It was really exciting, especially being able to go with one of my best friends," she said.
Gach and the rest of her 4×100 relay team will be competing at the state competition this Saturday, May 25 at Mt. Hood Community College. The relay is seeded ninth, and also includes sophomores Molly Jenne, Sarah Georges, and Victoria Azar. The alternates are freshman Abbie Reddick and senior Emma Sheets.
About the Writer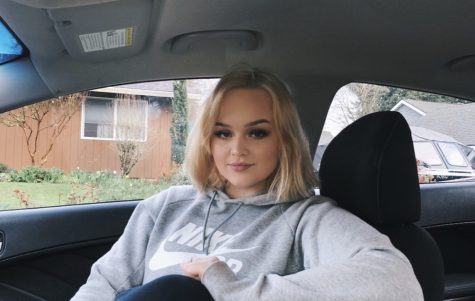 Jane Elle, Staff Reporter
Jane is a senior at La Salle. In her free time she enjoys to hang out with friends, go skiing, hike and go on road trips. She loves to travel and do new...