"The Marvelous Mrs. Maisel": The Show That Is Breaking Down Gender Stereotypes of the 1950's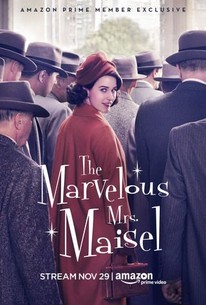 Amazon Prime's first ever Emmy Award winning TV series "The Marvelous Mrs. Maisel" takes us back to the 1950's, showcasing a female stand-up comedian's journey to break into the spotlight that is dominated by men.
Miriam "Midge" Maisel (Rachel Brosnahan), lives in New York City and has everything she could ever want: Joel Maisel (Michael Zegen), known as "the perfect husband," two kids, and an amazing apartment.
Maisel's perfect life suddenly changes when she discovers her unknown talent as a stand-up comedian. Viewers are introduced to an interesting cast as the two main characters, Maisel, and her manager Susie Myerson (Alex Borstein), pave the way into territories they have yet to face: creating Maisel's career as a female comedian. Unlike Maisel and Myerson, most women in this time period stayed at home as housewives.
After Maisel's divorce, she has the support of her wealthy parents, but can't tell her family about her secret life as a comedian because she knows this work won't be accepted by members of her family.
"The Marvelous Mrs. Maisel" points out to younger audiences the difficulties of the expectations for women in the 1950's. These women were expected to not have jobs, always look their best, support their husbands, and take care of their kids.
Maisel and Myerson explore a world mostly known to men revealing the realities of sexism, the pressure to get married, that pretty people get treated better, and that the content of your jokes can get you arrested.
Similar to the breakout TV show "Gilmore Girls", this new series includes two strong women as main characters, has fast-paced dialogue, and is both funny and interesting.
My favorite character is Myerson. She is not what a typical woman of that time would look and act like, as she dresses, talks, and acts differently than other women in the 1950's.
There is not much that I don't like about this show, but it was difficult to watch some scenes that contribute to perpetuating the standards for women in the 1950's.
An example of this was at the beginning of the show when Maisel would go to bed at the same time as her husband, but when he fell asleep, she would get up and do her nightly routine. Then she would wake up before him and get ready,  so he would not see what she looked like without makeup. This really exposed the expectations placed on women, that they always have to look perfect.
I understand the hype around "The Marvelous Mrs. Maisel." The well-developed characters, witty dialogue, and plot-line that speaks to modern times makes it a binge-watch must.
The show has been renewed for a third season, and you can check out Season 1 and 2 on Amazon Prime. 
My Rating: 8/10
IMDb's Rating: 8.7/10
Note to viewers: There are adult themes and language throughout this series. This show may not be appropriate for some viewers.
About the Writer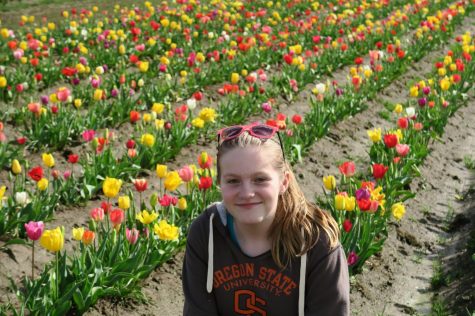 Kate Bass, Staff Reporter
Kate is a sophomore at La Salle. She is part of the swim team. In her free time she likes to listen to music, hang out with friends and likes to be outside.