Student of the Week: Collin Olson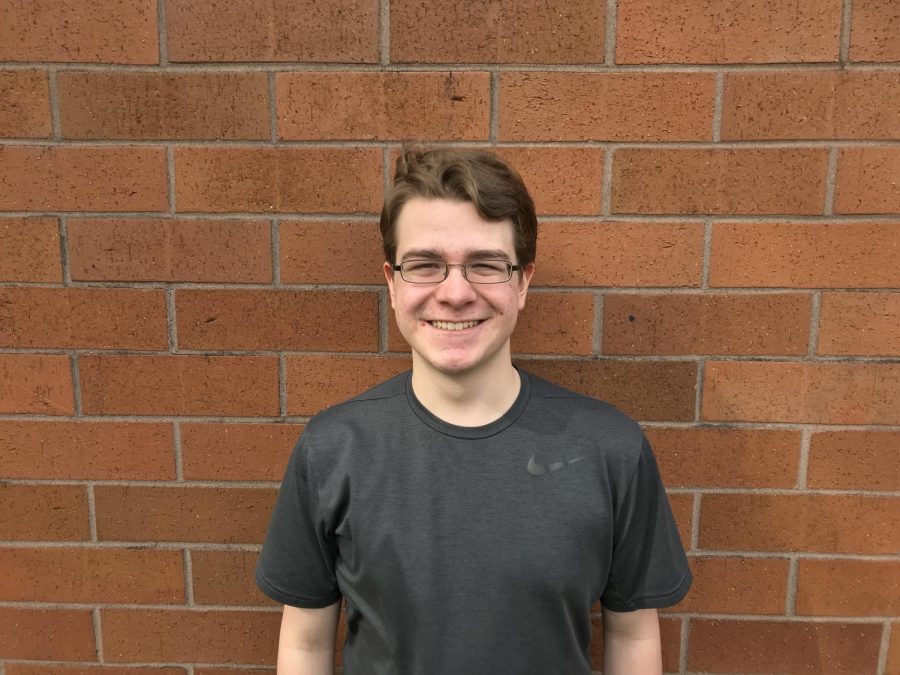 With a profound interest in English and film/theater production, senior Collin Olson has spent most of his time in the La Salle theater department, either helping direct a show or working backstage, all while maintaining a 3.6 cumulative GPA.
Olson has been involved in La Salle's theater productions since his freshman year. "I've done every show [during my time here]," Olson said.
As an assistant director in the theater department, Olson helps student actors work through scenes, answer questions about their characters, and make decisions about the blocking of different scenes. "I enjoy getting to work with different people," he said. "[I like] getting to experiment with different things and kind of see everything come together."
Without any film classes at La Salle, Olson struggled to find ways to pursue his interests outside of the theater department. However, his interest in film production has not gone unnoticed. Olson has helped both the athletic and admissions offices create videos for promotion.
From interviewing students to editing videos, Olson has helped produce multiple short films for and about the school.
Olson's work for La Salle has played a small role in his film interests. He has spent time on the sets of blockbuster films and of televised shows within the Portland area.
In 2012, the NBC televised series "Grimm" was filming in Olson's neighborhood. Interested, Olson watched the cast and crew film around Portland, where he began to form relationships. This would eventually lead to being invited on the set to observe and help with some of the behind-the-scenes action himself.
Olson got to know the producers of the show, as well as multiple people on both sides of the camera. "I got to know crew people," Olson said. "I called action for one of the shots, and the actors knew me. It was such a cool experience."
Since his time on the set of "Grimm," Olson has been invited to the sets of multiple TV shows, private film studios, and even the set of a Disney movie that was filmed in Portland over the summer of 2018.
Olson has also met Oscar-nominated and Oscar-winning directors. "I have these valuable sources of information right at my fingertips, and it's really cool," Olson said. "I've gotten to know these people and watch them work, and they've really embraced me as kind of a student."
Hoping that his time spent on the sets of multiple productions will help him in the long run, Olson plans to attend community college to earn his basic credits while working on film sets around Portland.
Olson hopes that after community college, his work experience will take him to either the New York Film Academy or Vancouver Film school in Canada. He strives to become a full-time filmmaker and director.
At La Salle, Olson's favorite class has been English, specifically Mr. Larson's class this year. "Getting down to the fundamentals of writing and how we take in information… it's really been cool to hear about," Olson said. "Without a good script, you can't have a good movie, and I think the writing is really the foundation of movies."
Reflecting on his time at La Salle, Olson has advice on how to succeed. It is necessary to "reach out to people," he said. "Get to know people and appreciate people. Appreciate and celebrate differences. I think it's important to do what you love doing right now and see where that takes you."
***
Do you know someone who deserves to be profiled on The Falconer? Let us know!
About the Writer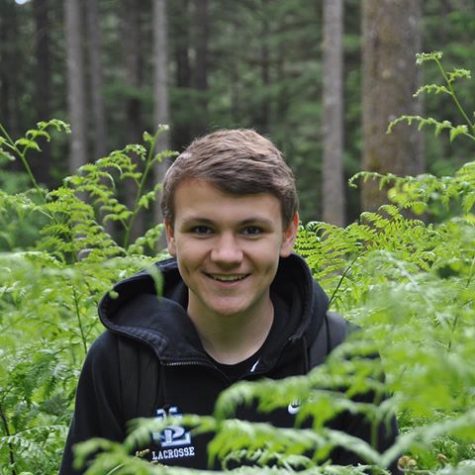 Tarn Bregman, Assistant Editor
Tarn is a senior at La Salle. He is a varsity lacrosse player and actor in La Salle's theater program. In his free time he enjoys photography, spending...