Athlete of the Week: Isaac Kersey-Bronec
Hang on for a minute...we're trying to find some more stories you might like.
Senior Isaac Kersey-Bronec's baseball career started all the way back in the third grade playing for the Whiskey Hill youth team in Canby.
He grew up watching baseball with his family and wanted to learn how to play and gave it a shot.
"I idolized some of the players," he said. "My dad just thought I should [play baseball] and I wanted to."
Now in his second season on varsity baseball, Kersey-Bronec has some memorable individual achievements. He won defensive player of the year on JV his freshman year and now has set more individual goals for himself this year.
"My goals for the season are to hit a batting average above 300," Kersey-Bronec said. "[I want] to play second base as well as I can and… pitch as many innings as I can on the mound and throw my knuckleball."
Kersey-Bronec hopes his hard work can lead to more athletic achievements this year. "I'd like to get honorable mention or one of the all-league or all-conference players," he said.
Kersey-Bronec's main focus this year is the goals he and his teammates have set for the season.
"Our main goal right now is to win league," Kersey-Bronec said. "We have a good shot."
Ever since La Salle moved up to 5A, the baseball team has never won a playoff game. This year, Kersey-Bronec and a core group of seniors on the team hope to change that.
The team practices six days a week for two and a half hours, and to achieve a playoff win, Kersey-Bronec knows that he needs to stay focused at all times.
"The mental side to baseball is pretty difficult," Kersey-Bronec said. "Baseball is full of so much failure and you make a lot of mistakes… you can't get upset because usually the more upset you are, the worse you'll play. [It's about] understanding that you make mistakes and that it's going to happen, but you have to keep playing."
Kersey-Bronec hopes to play on a rec team or on an intramural team at University of San Francisco, where he hopes to study politics or psychology.
After a tough start to the year, the team got a huge series win against Wilsonville on April 2 and 3, winning both games with final scores of 6-2 and 3-1. They lost against Wilsonville on April 5, with a final score of 7-12.
You can watch Isaac and the baseball team take on Hillsboro at home on Thursday, April 11 and Friday, April 12 at 5 p.m.
***
Do you know someone who deserves to be profiled on The Falconer? Let us know!
About the Writer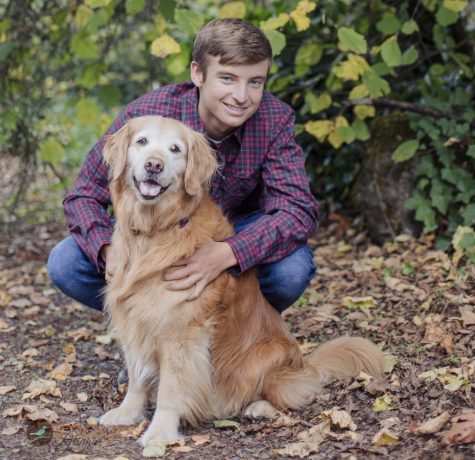 Ryan Shaw, Staff Reporter
Ryan is a senior at La Salle. He participates in varsity tennis. In his free time he hangs out with friends and works at his family's business, Shaw's...