Student of the Week: Wade Nichols
Hang on for a minute...we're trying to find some more stories you might like.
For sophomore Wade Nichols, high school is about more than just earning good grades and winning athletic competitions. A three-sport varsity athlete with a 4.1 GPA so far this semester, Nichols prefers to take a more leisurely approach to high school and avoids pressuring himself to do everything perfectly.
Rather than creating unnecessary stress for himself by constantly worrying about tests or working on projects for hours on end, Nichols takes care of his responsibilities to the best of his ability while finding time to do the things he loves.
"I like being laid-back because then I can have more time to do things I like," said Nichols. "To me, having a good time is sometimes more important than always doing the more stressful task at hand."
Nichols has always excelled in math and science classes and enjoys these classes the most. On the other hand, he says, English and language classes are "harder for my mind to wrap around."
Taking two honors courses, Honors Chemistry and Honors Algebra II, Nichols said that his sophomore year has been more difficult than freshmen year.
With an increased workload accompanying those advanced classes, Nichols manages his schoolwork by planning ahead and prioritizing assignments. "I try to plan ahead and look at Schoology on what's due that week," Nichols said. "I look every Sunday night and see what the big assignments [are that] I need to do and [then] do those first and save the small ones for last, depending on the due date."
Nichols says that for him the most difficult part about high school is the homework. He finds himself busy managing all his homework on top of his extracurriculars. "I usually plan my time accordingly with my practices after school and at night, and try to get my work done in between after school activities and nighttime practices," Nichols said.
Nichols is involved in soccer, snowboarding, and tennis. He is on the varsity team for all three of these sports at La Salle, and also plays soccer for Eastside Timbers when the Falcons aren't in season. "I find it hard to balance schoolwork and athletic life, but also I am extremely competitive," Nichols said.
While Nichols says that being on the snowboard team at La Salle is a lot of fun, he is the most passionate and serious about soccer. He prefers soccer, a team sport, over the other two sports, in which he competes individually.
"With a team it's a group effort win or lose, but with individual sports it's always your fault if you lose or win," Nichols said. "[High school soccer] is competitive but fun at the same time, and our team is like a family."
While balancing school and sports is a challenge, Nichols hopes to continue to thrive in both of these aspects in the future. He is working toward earning a scholarship for soccer and being able to attend a four year college that will develop his education and help him build a future. He is considering studying law because he feels capable in developing arguments, is a good public speaker, and is interested in speech and debate.
Reflecting on his time at La Salle so far, Nichols suggests to "focus on school and sports, but remember that overloading yourself with those stressful activities and only thinking about those activities will make your life way harder than it should be. You need to sometimes just chill out, walk away from the sports and the school, and just have a good time," Nichols said. "Take care of your responsibilities while having a good time and enjoying your life."
***
Do you know someone who deserves to be profiled on The Falconer? Let us know!
About the Writer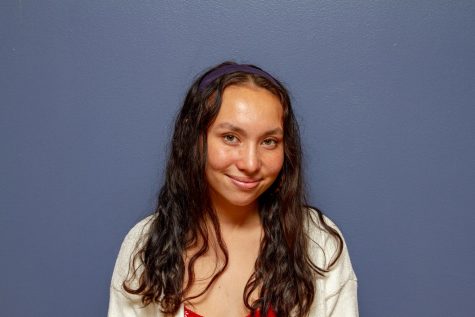 Maddie Khaw, Assistant Editor
Maddie is a junior at La Salle. She plays varsity soccer. Outside of school she loves shopping, hanging out with friends, and listening to music. She has...