Winter Sports in Action: #6 Girls Basketball Team Defeats #24 Milwaukie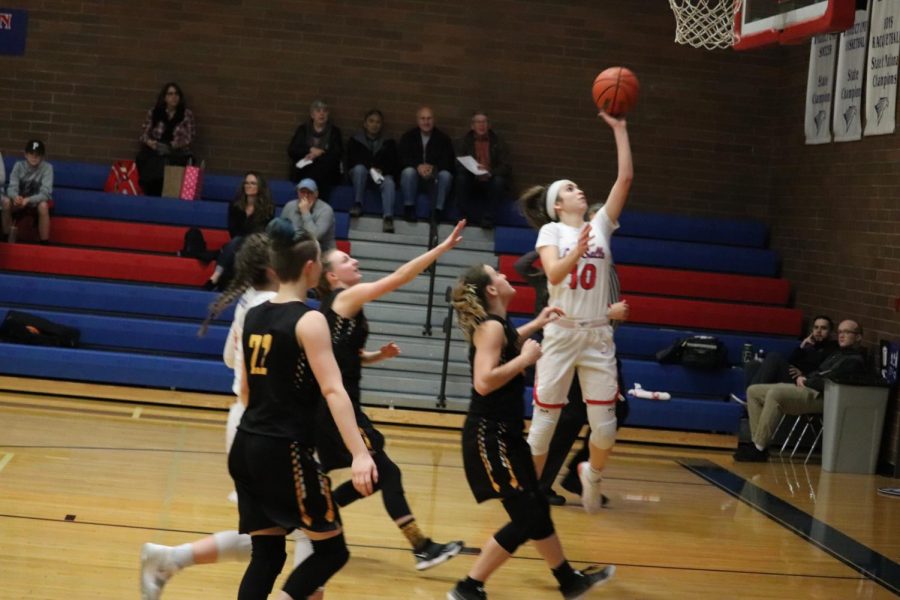 Last Friday night, Feb. 15, the #6 varsity girls basketball team secured their eighth consecutive victory with an 83-26 win over #24 Milwaukie, moving to 10-1 in league play. Last night, Tuesday, Feb. 19, the girls took down #28 Scappoose, making the team's current league record 11-1. Here are eleven photos capturing the action from Friday's game.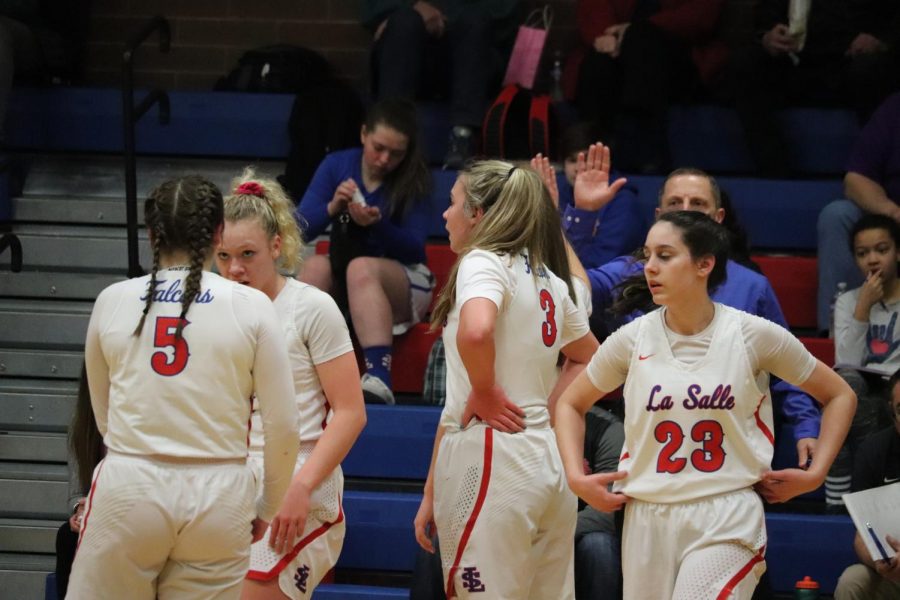 The girls take the court at the beginning of the game.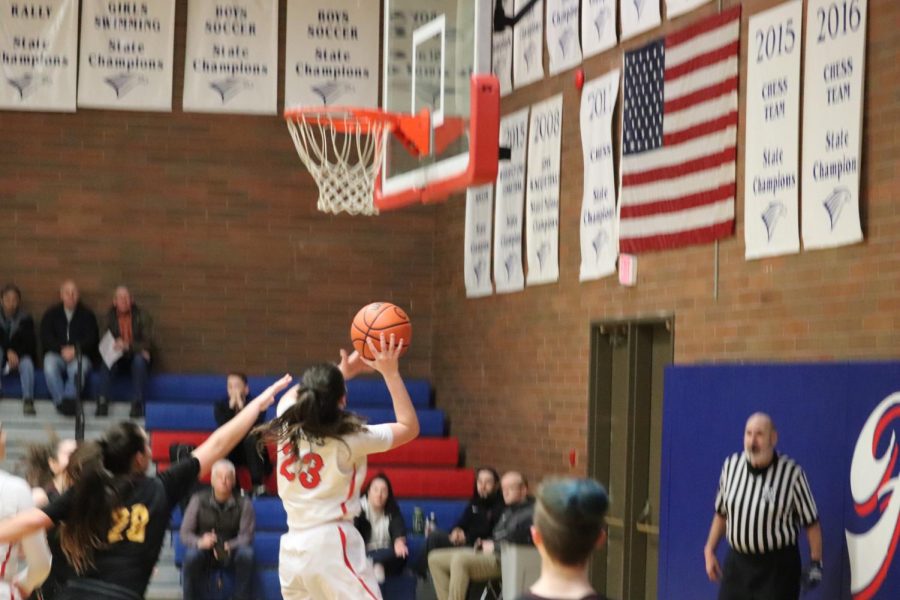 Freshman Mia Skoro leaps towards the backboard to score a layup.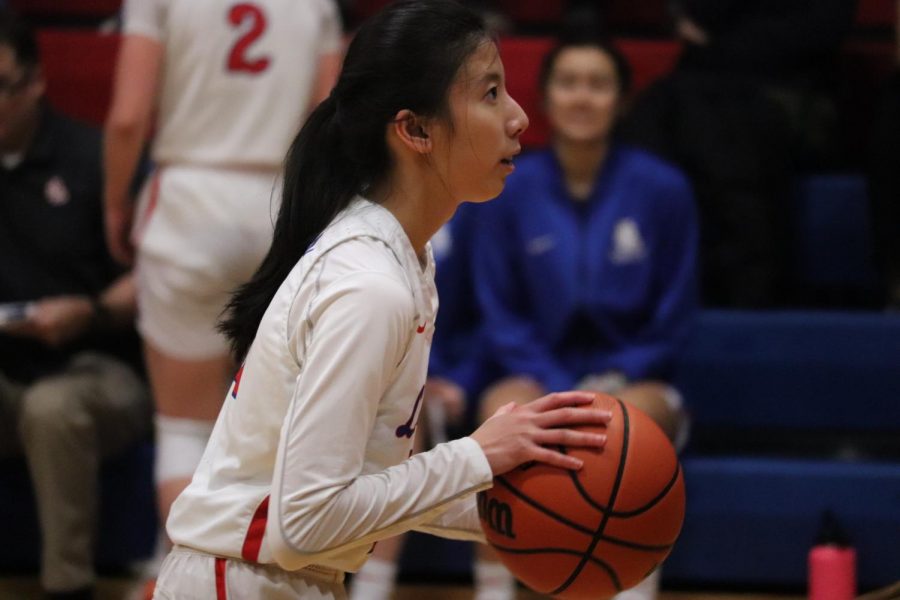 Senior Grace Felder focuses on the hoop as she lines up for a free throw.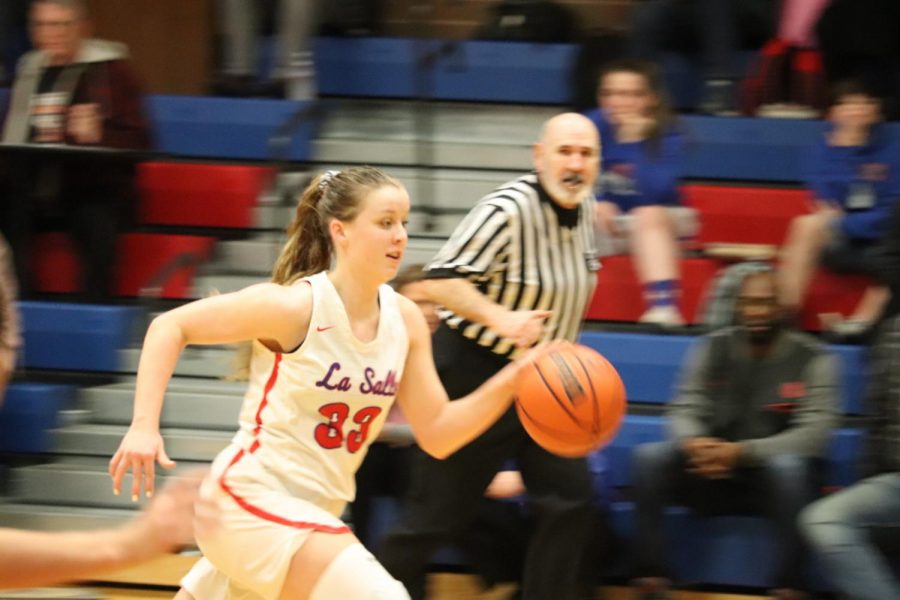 Senior Lauren Vreeken rushes down the court on a fast break.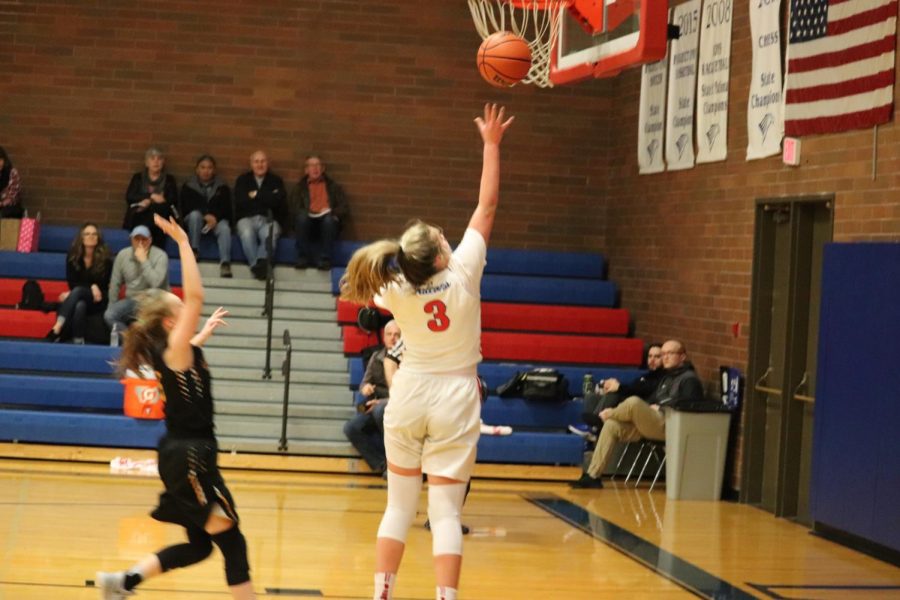 Sophomore Addi Wedin goes in for a layup after rushing the key.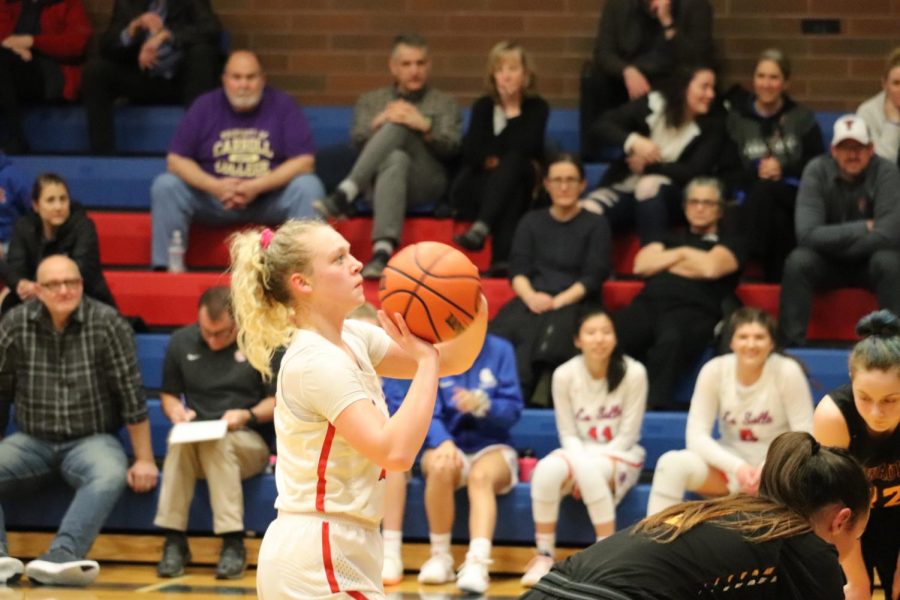 Junior Emily Niebergall takes a free throw seconds after being fouled while going up for a layup.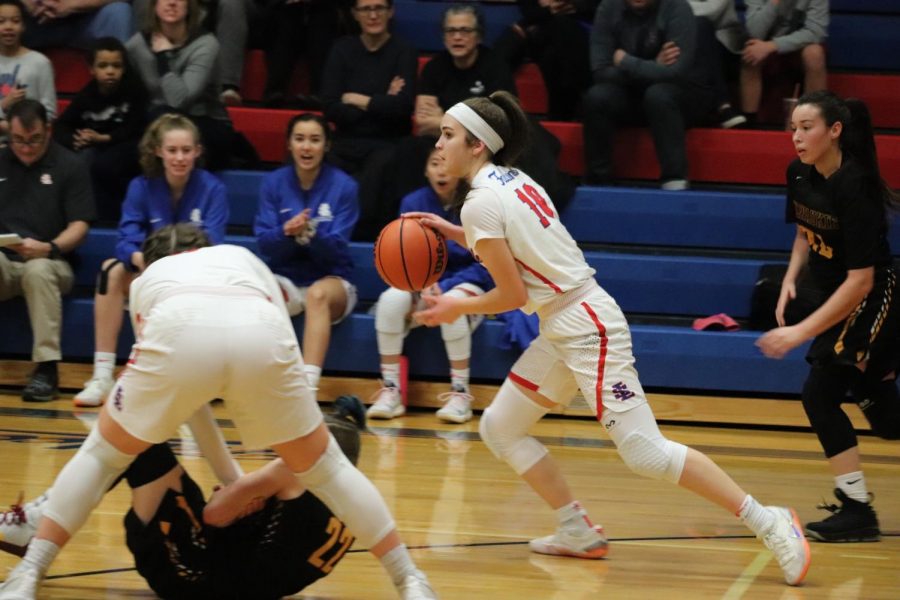 Sophomore Mandy Sisul recovers the ball and carries it down court towards the basket.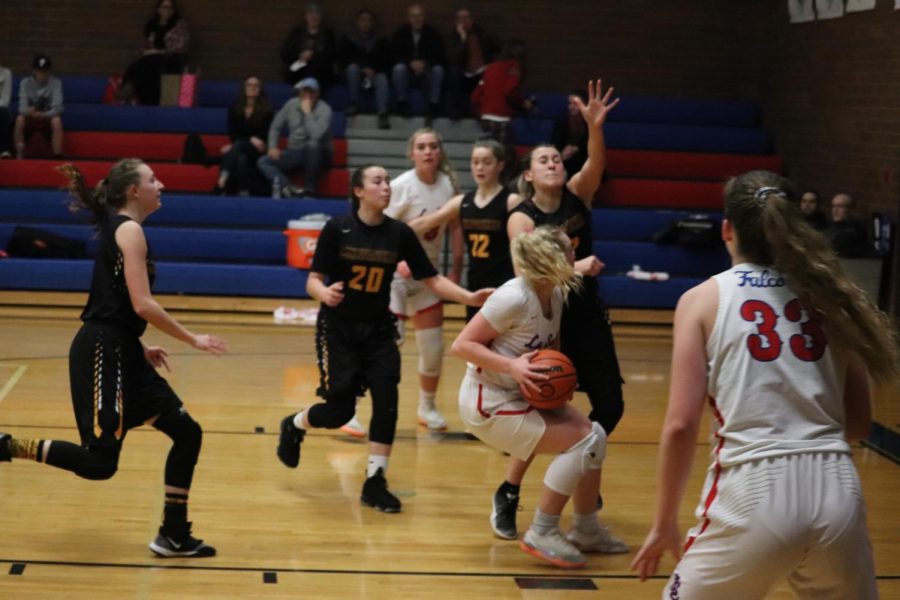 After a successful play on defense, Niebergall stands her ground in the opposing team's key as she looks for an opening under the basket.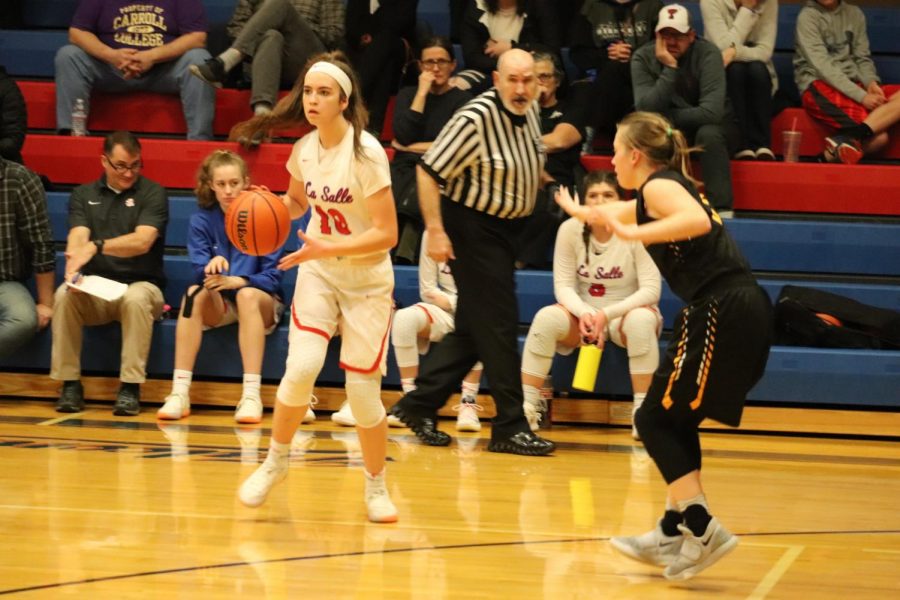 Sisul stands just outside the three-point line looking for an open teammate to pass to.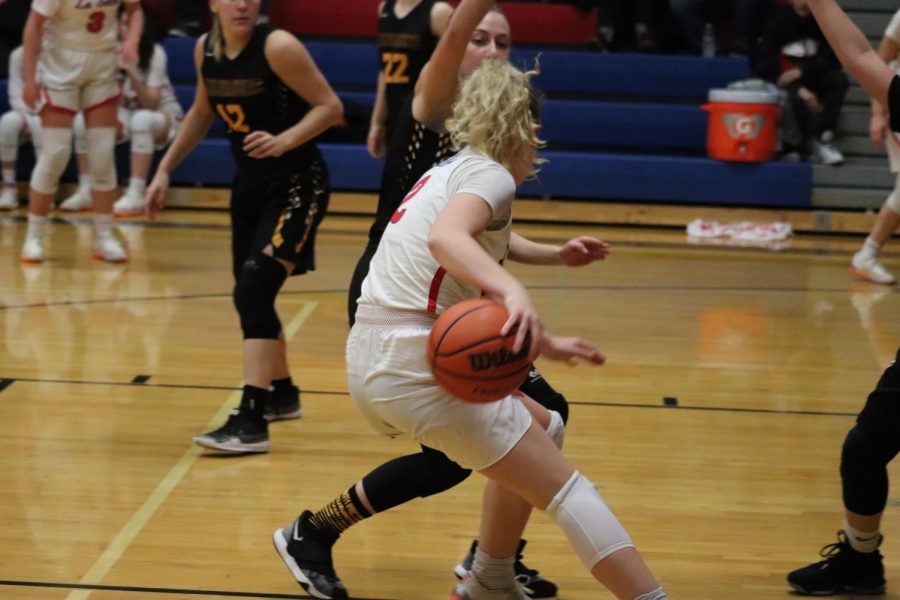 With only a few seconds left in the game Niebergall pushes the key, looking for an open shot at the basket.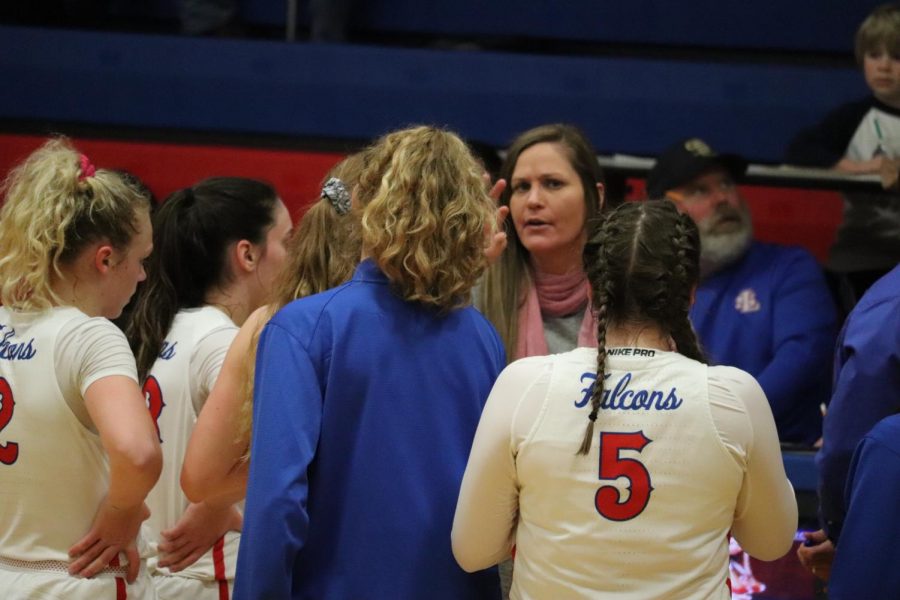 Head coach Kelli Wedin congratulates the team at the end of the game just before leading the girls into the locker room.
The girls' next game is this Friday, Feb. 22 at home vs. #12 Hillsboro at 5:30 p.m.
About the Writer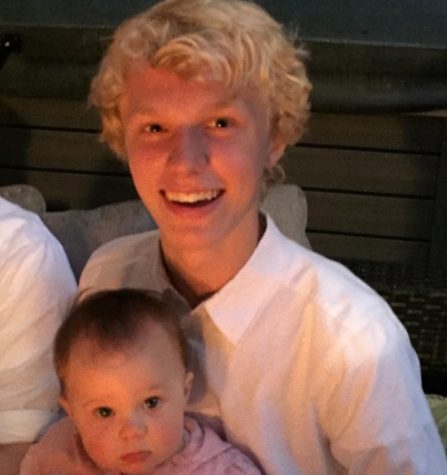 Sam Hull, Staff Photographer
Sam Hull is a senior at La Salle who enjoys playing soccer and skateboarding. On the weekends Sam spends most of his time working as a dishwasher at Papa...