"Noises Off": First Winter Show Comes to La Salle, Starring Advanced Acting Students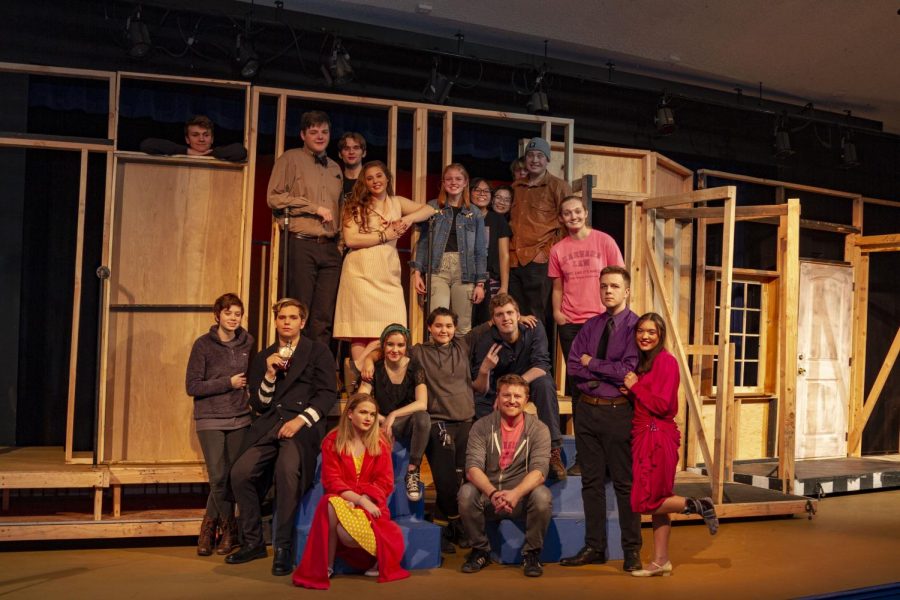 La Salle's Advanced Acting class will be putting on their first ever winter show, "Noises Off", this Friday and Saturday, Feb. 15th, and 16th, starting at 7 p.m. The show is directed and acted entirely by students, with Drama teacher Mr. Shelton serving only as a producer.
"'Noises Off' is a play within a play, about terrible actors creating a disaster of a show," Shelton said. "I'm really looking forward [to having] the opportunity, for not just our students, but our La Salle community to see something that's a little bit different than what we normally do here."
The Advanced Acting class, which is new this year, has been working on this particular show since September. With having class only three times a week, student actors and directors have had thirty to sixty minutes each class to prepare for their show, in addition to after school rehearsals in recent weeks.
According to senior Olivia Cooley, one of the play's directors, an immense amount of work has been put into the show, both in and outside of class. There have also been some struggles with communication, as there are two other seniors, Rachel Jones and Izzy English, who are also directors.
"Rachel, Izzy, and I have to do a lot of communication outside of school, because we have to have everything ready for class," Cooley said. "I know for us it has been a lot, and I know the actors work on their lines a lot."
Jones said that she is eager for the show to begin. "I am excited, but also very nervous, because I have never directed and acted in a show before," Jones said. "[The] audience will enjoy [the show,] if the actors can really go for the physical comedy. It's really funny, and has a lot of slapstick elements," she said.
"I'm looking forward to the show," Cooley said. "[Many] of the shows we do take a while to come together, so considering where we are right now, I think it's going to come together really nicely."
Tickets are $10 at the door. See below for a full cast list.
Directors:
Olivia Cooley
Izzy English
Rachel Jones
Actors:
Tarn Bregman – Garry Lejeune/ Rogger
Rachel Jones – Belinda Blair/ Flavia
Anna McClow – Dotty Otley/ Mrs. Clackett
Andrew Harder – Lloyd Dallas/ Director
Joe Koppy – Frederick Fellowes/ Philip/ Sheik
Gabi Fontenette – Brooke Ashton/ Vicki

Egan Arntson – Selsdon Mowbray/ Burglar
Grace Winningham – Poppy Norton Taylor/ Assistant Stage Manager
Luke Thompson – Tim Allgood/ Stage Manager
About the Writer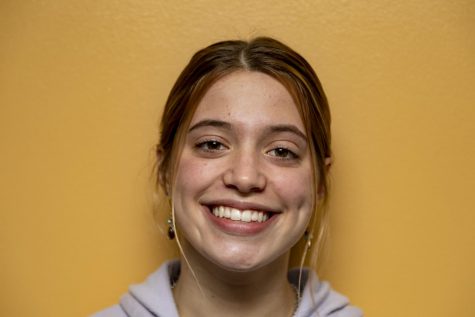 Maya Smith, Editor
Maya is a junior at La Salle. She is on the JV soccer and tennis teams. Outside of school, she loves listening to music, hanging out with friends and family,...