Milwaukie Cafe: Close to La Salle and Perfect for A High-Quality Breakfast
Milwaukie Cafe and Bottle Shop, located within close proximity of La Salle at 9401 SE 32nd Ave., is the perfect cafe for a quick breakfast with amazing food.
This cafe has a staff with approximately three to five people, and the two original owners continue to work both the kitchen and the front register. The presence of the two original owners gives the cafe more of a local feel rather than a larger, name brand restaurant.
The Milwaukie Cafe has a wide variety of both breakfast and lunch food as well as an excellent drink selection.
I believe the cafe's strong suit is their biscuits, which is my order whenever I go there for breakfast. There are many different ways to order a biscuit on the menu; my personal favorite is the sausage, egg, and cheese. A biscuit could be ordered with anything from a simple butter and jam, to sausage and egg, and all the way to mushrooms and gravy.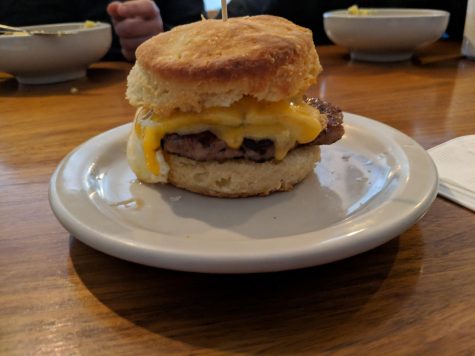 Biscuits are not the only thing the cafe serves. Some of the other options include polenta bowls with bacon, brisket, and collard greens, or a traditional plate of eggs that can come with sweet potatoes.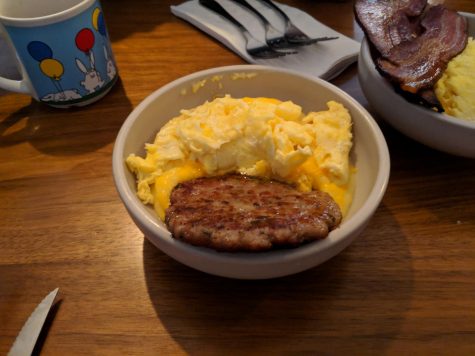 A highlight of the Milwaukie Cafe is its food and atmosphere. The food is high quality and all made fresh by hand. The cafe has excellent coffee with great service and a friendly staff. The general feel of the cafe is cheerful and facilitates a social atmosphere for breakfast. At around 9 a.m., the Milwaukie Cafe's business tends to slow down. At this time, the cafe is a great place to grab coffee or tea and get some work done.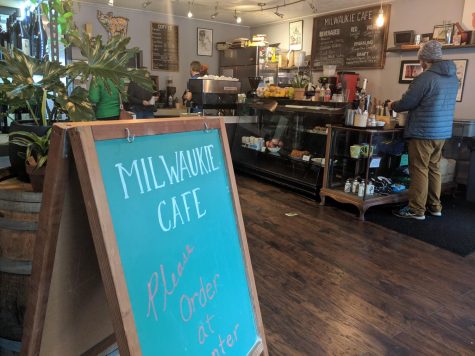 Unfortunately, parking can be limited, especially during busier hours. A problem, especially for students, is that the food can be pricey. A breakfast entree usually costs around $9-$12, and a drink is around $4. However, I think that the prices are worth it, and I would personally give Milwaukie Cafe 4.5 out of 5 stars.  
Overall, the Milwaukie Cafe has incredible food, great service, and a friendly, welcoming atmosphere. It's the perfect spot to try next time you're hungry and don't know where to go for breakfast.