Five Trendy Portland Coffee Shops That You Have To Check Out
The typical coffee shops on 82nd Ave. like Starbucks, Dutch Bros., and Black Rock get a lot of business, especially when it comes to teenagers. While these shops have good coffee overall, there are so many shops around Portland that have good pricing and good quality coffee. Here are five coffee shops that I have newly discovered in the Portland area.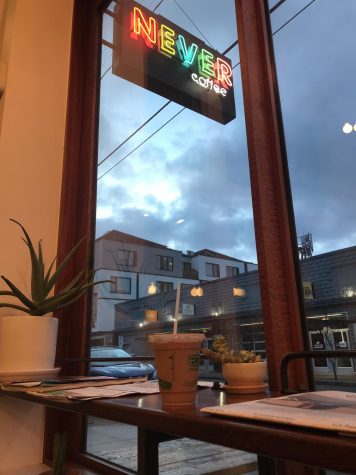 4243 SE Belmont St, Portland, OR 97215
This coffee shop right on Belmont St. is full of color, and has good quality coffee. They have five signature drinks including the "Holy Grail" and the "Rich Kid." They also have specialty drinks as well such as mochas, Americanos, and the classic lattes. When I went to the shop, I ordered a 16 oz. iced mocha for $4.50, which is about the same price as a grande at Starbucks. If you like sitting on a bar stool with a cup of coffee and a newspaper in hand, Never Coffee Lab is the place for you.
1740 SE Hawthorne Blvd, Portland, OR 97214
With a homey, "stay in on a rainy day" feel, Oui Presse is a trendy coffee shop with great tasting coffee and a very welcoming staff. Oui Presse makes their own chocolate base for their mochas and their own caramel for their lattes and macchiatos. When I ordered my iced mocha, the woman at the counter did not charge me for requesting an extra shot of espresso, which did cost extra on the menu. Along with Hawthorne being the street that many go to get Instagram pictures, Oui Presse is a place you need to stop by if you have a hankering for coffee.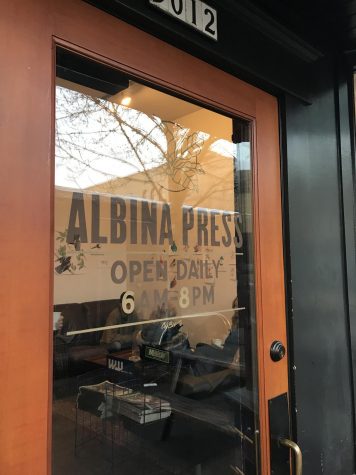 5012 SE Hawthorne Blvd, Portland OR 97215
Albina Press is the most unique out of all of the other shops that I visited because of the minimal decor choices inside. The coffee at Albina Press tasted wonderful, and they have a lot of good choices for different types of coffee drinks that you can order. This shop was the busiest shop that I went to, but their service was speedy. I got my order quickly after I ordered it. Overall, this coffee spot is a big hit on Hawthorne Blvd., and it is a place I would recommend going to.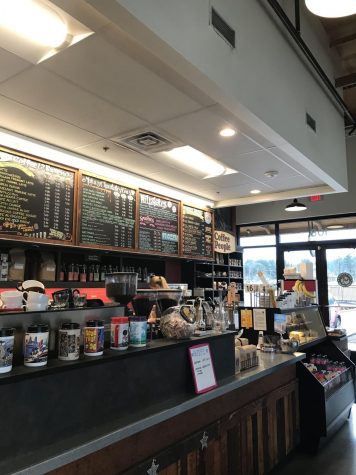 13180 SE 169th Ave, Happy Valley, OR 97015
This coffee shop is close to La Salle, located in the vicinity of the Fred Meyer on 172nd Ave. Jim and Patty's Coffee reminded me most of what a typical Black Rock Coffee Bar would look like on the inside. This was the only coffee shop that I visited that had access to biodegradable straws. The coffee in Jim and Patty's was sweeter than I typically enjoy, but the coffee quality is still wonderful. The vibe inside of Jim and Patty's had more of a retro feel, as well as having speedy service by the staff.
12330 SE Sunnyside Rd, Clackamas, OR, 97015
This shop is by far the closest in proximity to La Salle, only being eight minutes away. Walking into the shop, I really loved the relaxing vibe of it. Elka Bee's also had the cheapest pricing out of all of the shops that I visited. It was speedy with a welcoming staff, and lots of coffee as well as food options. With a variety of drinks and food, Elka Bee's is a good place to go when you want coffee on a rainy day.