Clark County Washington's Outbreak of Measles Causes Concern About Vaccination
Hang on for a minute...we're trying to find some more stories you might like.
2019 began with an outbreak of measles in Clark County, Washington, inspiring controversy about low vaccination rates, and a range of reactions from La Salle students.
Clark County, which includes Vancouver, Washington, has been experiencing a large outbreak of measles, which had been declared eliminated in the year 2000 in the United States. There are now 66 confirmed cases in Washington, as of Feb. 28, 2019. There are four confirmed cases so far in Oregon.
According to Mayo Clinic, measles is an infection that is spread by a virus, causing a fever, dry cough, runny nose, sore throat, and a rash. Despite its official elimination in 2000, measles still has occurred in the United states, and the cases of infection have increased to 205 cases per year recently.
At first glance, measles might not seem very harmful, however, it is still a serious disease because over 100,000 people die from it worldwide per year.
The spread of the measles outbreak created many potential infection zones, one of them being a Portland Trail Blazers game. The Multnomah County Public Health Department has created a full list of the exposure sites in the Portland metro area.
Ben Scott-Lewis, a sophomore, stated his reaction to the outbreak. "I think it's pretty crazy that there's measles again in the U.S.," he said. "It was declared eradicated."
Although much of the outbreak is due to people visiting infected areas or coming into contact with infected people, the main reason behind the rapid spreading of the disease currently is low rates of vaccination in the affected areas.
Out of the confirmed cases in Clark County, 57 of those people were not vaccinated. This escalated a controversy about whether or not enough people are being vaccinated.
Sophomore Noa Taylor said, "I think that the parents should be the decider, in my opinion."
Another student, sophomore John Cipolla stated, "Teenagers deserve the right to protect themselves from a deadly disease, or viruses."
In Clark County, only 78% of kids aged 6 to 18, and 81% of kids aged 1 to 5 received the proper Measles, Mumps, and Rubella (M.M.R.) vaccinations as of Dec. 31, 2018, which is below the necessary rate of 90% to 95% to prevent an outbreak.
Since the start of the measles outbreak, rates of vaccination in the Clark County area have increased dramatically. The vaccination rate, between Jan. 13 and Feb. 2, has gone up to six times what it was during the same time period last year.
There still remains some resistance to vaccination by parents, and as a result, many teenagers have taken their vaccination into their own hands. One of the most prominent of these teenagers is Ethan Lindenberger from Norwalk, Ohio.
He grew up in a household with an anti-vaccine mother who never vaccinated her youngest children, Ethan being one of them.
He reached out to people on reddit stating, "I've never been vaccinated for anything, god knows how I'm still alive." He asked for advice regarding how he could go about vaccinating himself. His new turn of judgement led him to start getting vaccinated under his own judgement since he is eighteen and is legally able to vaccinate himself. His posts on reddit have drawn over 1,000 comments and made national news.
Creative Commons photo source: https://www.flickr.com/photos/pennstatelive/15408012847/
About the Writer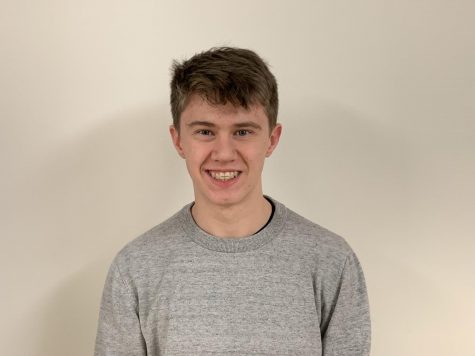 Nick Slugg, Staff Reporter
Nick is a sophomore at La Salle. He participates in La Salle's robotics team. In his free time, he enjoys playing guitar and working as a swim instructor.