Winter Sports Update: Teams Fight Hard Over Break
La Salle's winter sports teams continued to compete over winter break. Here is a look back at the action and highlights from break.
Girls Basketball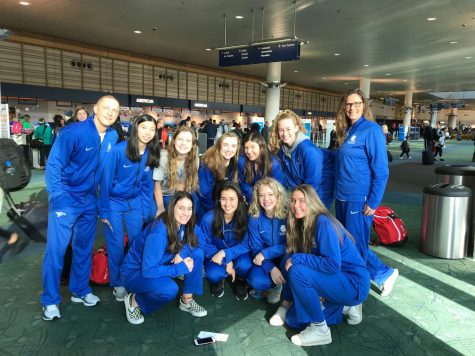 The #8 girls basketball team played in the Nike Tournament of Champions in Phoenix, Arizona. The team went 3-1 from Dec. 19 to Dec. 22. They also played in the Oregon Holiday Hoopfest, located in Bend, where they went 3-0 from Dec. 27 to Dec. 29.
The team won their final non-league game against #18 Ridgeview with a final score of 55-17 on Jan. 5.
The Falcons then won their first league game against #30 Parkrose on Jan. 8, with a final score of 85-23.
"During the first game in Arizona we were down with only a few seconds so our coach called a timeout and drew up a play to run," senior Grace Felder said. "Out of the timeout we ran the play and we ended up tying the game and then going into overtime. It was a play we had been practicing a lot so it was good to see it executed down the stretch."
Although the girls lost that game, they went on to win the remaining three games in the tournament. In previous years the girls have not won more than two games in this tournament.  
Their next home game is this Friday, Jan. 11 versus #10 Putnam at 7:15pm.
Boys Basketball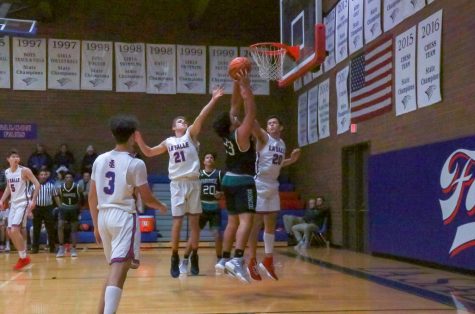 The #9 boys basketball team played in the South Coast Les Schwab Tournament in Coos Bay from Dec. 13 to Dec. 15, where they won all of their games and the championship title.
Senior Jace Norton was first team all-tournament and senior Alex Boyd was named MVP of the tournament.
"I think our team played well in the South Coast Tournament, especially defensively," senior Justin North said. "A lot of guys stepped up and played well in the championship when starters were in foul trouble."
The team also played in the Capitol City Classic in Salem from Dec. 20 to Dec. 22 and finished 2-2.
They had two non league games as well. They lost 58-62 against Seton on Dec. 27 and won 71-41 against #30 Ridgeview on Jan 5.
The Falcons fell short 52-64 in their first league game versus #8 Parkrose on Dec. 8.
Their next league game is versus #11 Putnam on Friday, Jan. 11 at 7:15pm.
Swimming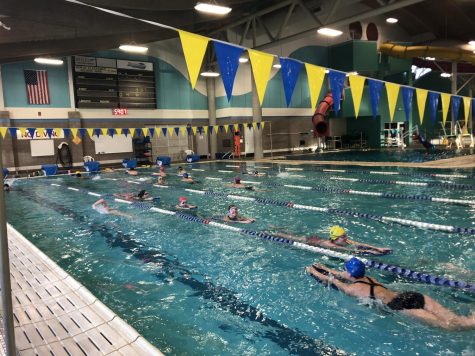 The swim team competed in a meet on Friday, Jan. 4 against Scappoose. The girls won 100-67, and the boys fell short 53-107.
The varsity girls 400 freestyle relay with junior Camille Brumbaugh, senior Madi Nichols, freshman Meiruh Tengsico, and sophomore Aislinn McCarthy started in third place behind two Scappoose teams, but fought hard and finished first.
"By the third swimmer, Meiruh, we were right behind second place. While she was swimming, she passed 2nd place, and almost got us caught up to the 1st place team," McCarthy said. "LS really pushed it and we passed Scappoose, putting us ahead on the last 25 (last lap), and finished 1st by about 2 sec[onds]. Everyone was cheering really loud, definitely not expecting LS to win that race. I've never heard people get so into it at a swim meet."
Earlier in the season, on Dec. 7, both girls and boys won against Hillsboro.
Next up, the swim team has an invitational swim meet at The Dalles High School this Saturday, Jan. 12.