Winter Sports in Action: Girls Basketball Game vs. Wilsonville
The varsity girls basketball team is off to a great start, winning their first two league games against Parkrose and Putnam. However, after a tough game last night, the girls fell short 59-71 to Wilsonville, bumping them down one rank into the #6 spot in 5A. Here are some photos that were captured at last night's game.
Sophomore Mandy Sisul scanning the court.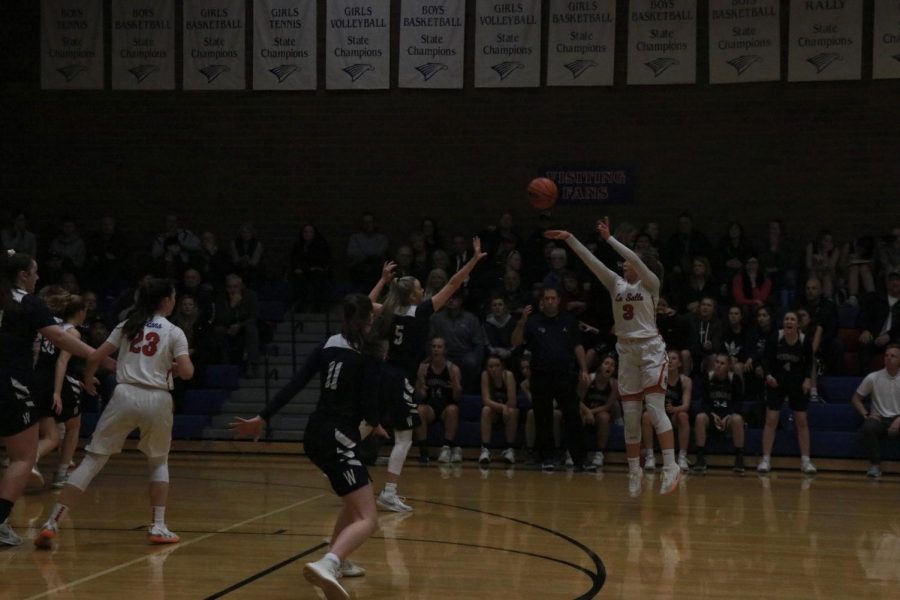 Sophomore Addi Wedin shooting a three pointer.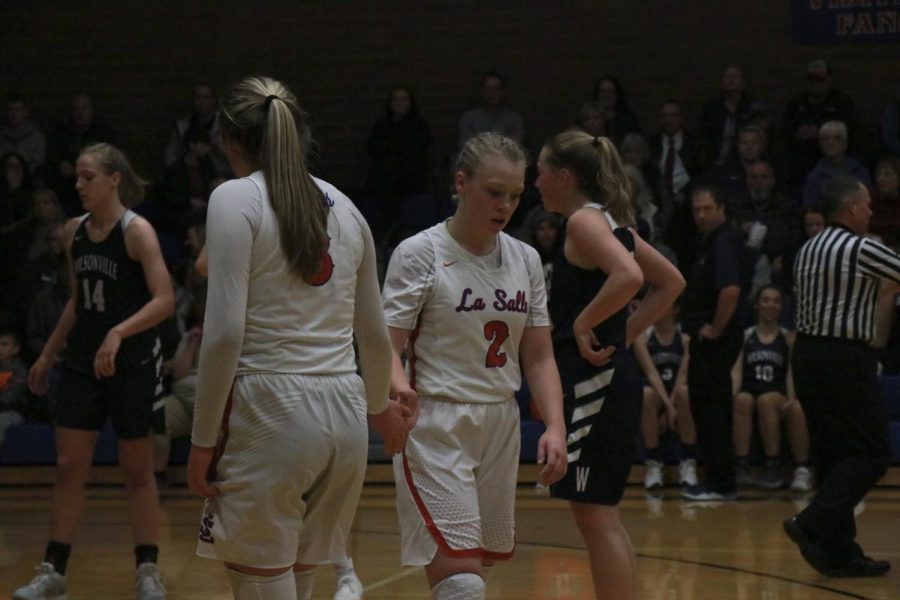 Sophomore Addi Wedin (left) and junior Emily Niebergall (right) shake hands after a play.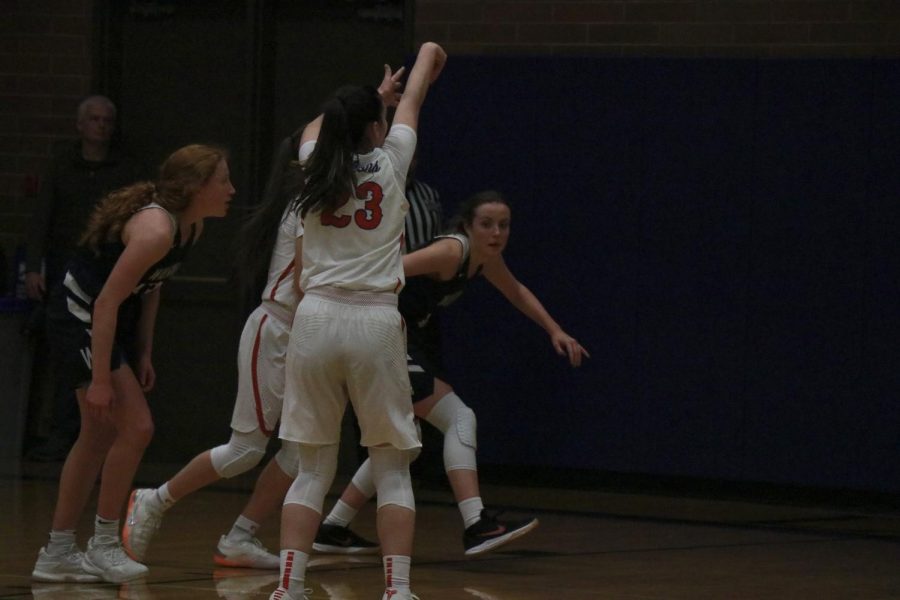 Freshman Mia Skoro shooting a free throw.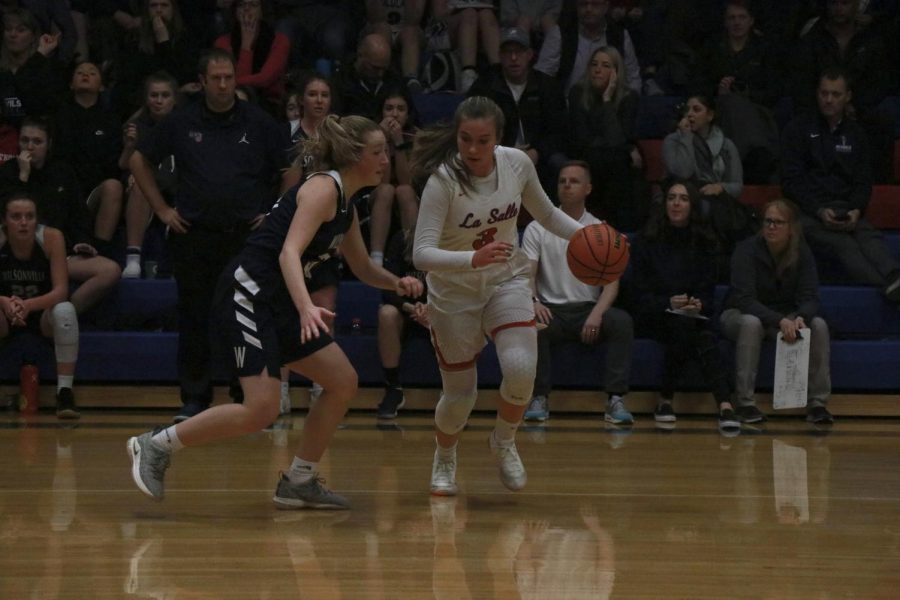 Sophomore Addi Wedin driving the ball down the court.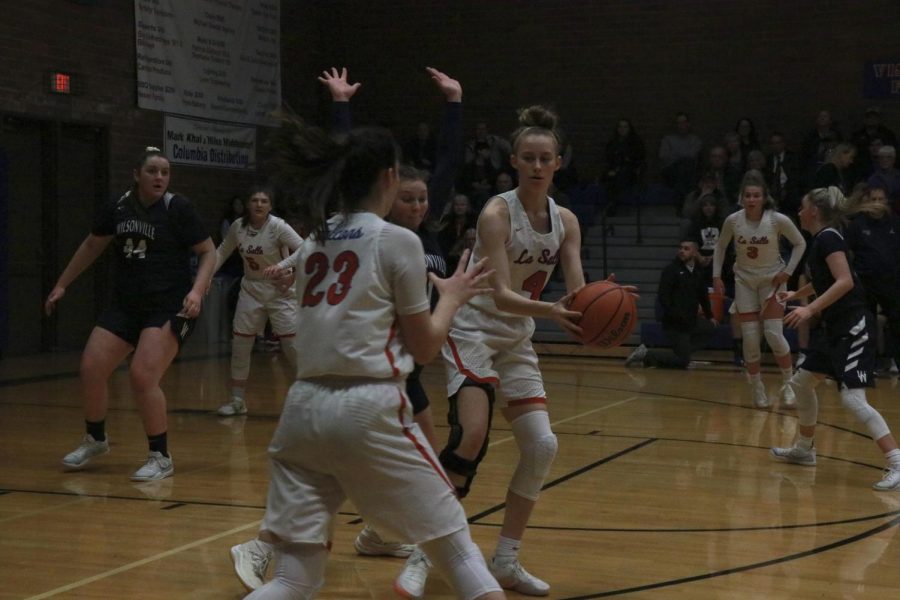 Junior Lindsay Drango passing the ball to freshman Mia Skoro.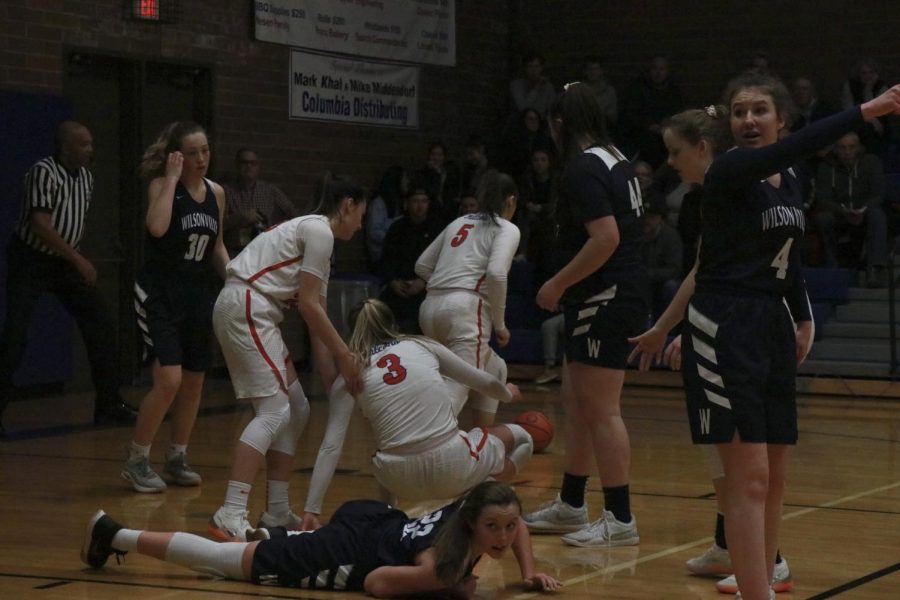 Freshman Mia Skoro helps sophomore Addi Wedin up after a tough play.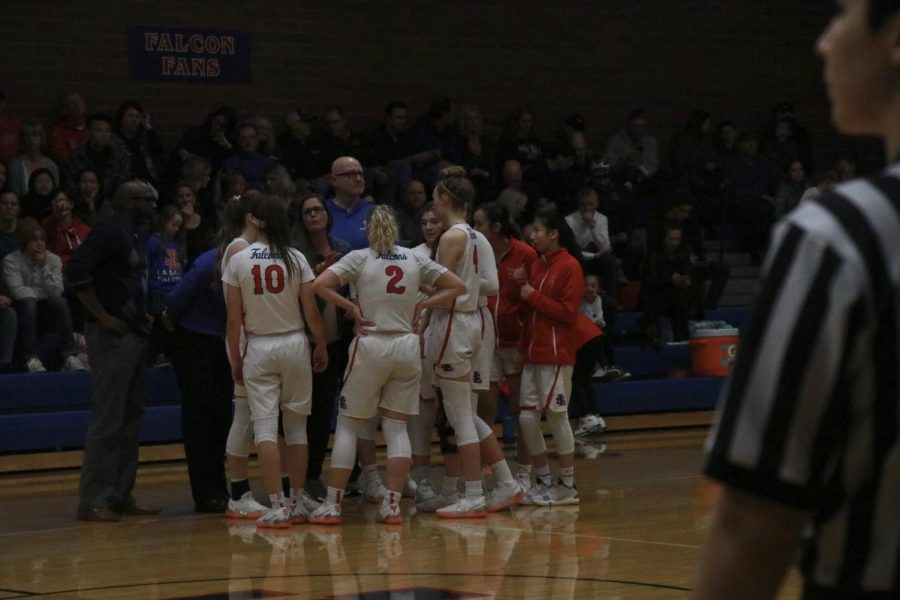 The team huddles together to talk during a break.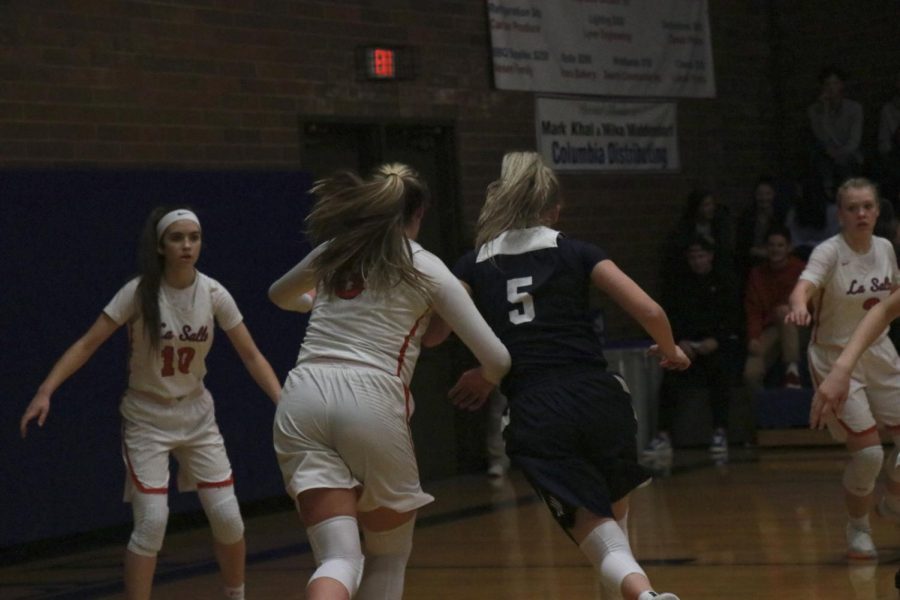 Sophomores Mandy Sisul (left) and Addi Wedin (right) play tight defense.
Junior Emily Niebergall running up the court on offense.
Next up, the girls will be playing at Milwaukie on Jan. 18 at 7:15 pm.