Student of the Week: Madisen Haugen
Hang on for a minute...we're trying to find some more stories you might like.
Junior Madisen Haugen has figured out how to manage her time efficiently, a skill much needed for a dedicated student and athlete.
Participating in tennis and speech and debate while maintaining a 4.214 GPA this semester is no easy task. Haugen's advanced courses are honors Spanish, honors chemistry, AP calculus AB, AP English 3, and AP U.S. History, which she said can be tough, but she finds it helps to stay organized and plan for what's coming.
"I make a lot of lists, so I know what I have to do, and I plan ahead so I can get all of my work done," Haugen said.
However, Haugen doesn't spend all her time focusing on school related activities. During her free time she enjoys hanging out with her friends. One of her favorite things to do with her friends is walk around the mall and get food.
One of Haugen's favorite classes is English. "I really liked English last year, because we got to read a lot of interesting books and talk about subjects that we don't normally talk about," Haugen said. "It was a really interesting experience, and we talked about really interesting topics that were thought provoking and enhance critical thinking… I thought that was really cool."
This is Haugen's second year participating in speech and debate. "I really like going to all the tournaments and hearing about all the different topics that people talk about because it's just a really interesting learning experience," Haugen said. "And you get to meet a lot of different people."
The greatest challenge Haugen had to conquer for speech and debate was public speaking. "Even though I do speech and debate, it still scares me to talk in front of a crowd," Haugen said. "But [speech and debate has] really helped with that."
Haugen also plays tennis. Her favorite thing about playing tennis is competing with her partner, junior Christine Bynum. "I played doubles," Haugen said. "So I really liked hanging out with my partner, Christine. And so it's just a lot of fun to work with her and build that relationship."
Because tennis is a team sport, Haugen said that the biggest challenge is working with her teammates on cooperation and communication. She really enjoys her teammates and just wants to make sure they are all on the same page.
In the future Haugen hopes to attend law school. "I want to go to college, but specifically, I want to become a lawyer and I want to work in family law because that type of thing really interests me," Haugen said.
Haugen's advice for other students is to "[not] procrastinate and take every opportunity that you have to get involved in the community… four years goes by pretty fast [so] don't waste it."
About the Writer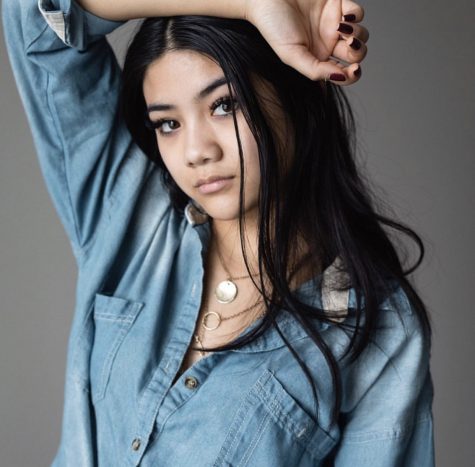 Mary Tamashiro, Staff Reporter
Mary Tamashiro is a junior at La Salle. On the weekends she enjoys going out with friends and shopping. Her favorite place in the world is New York City.