No Words? No Problem. Ten Songs Without Vocals to Help You Study
Hang on for a minute...we're trying to find some more stories you might like.
With finals approaching quickly, many students are beginning to cram as end-of-semester projects are due and tests are given. Music can offer an escape from all of the stress that grades and final exams bring. For some it is easier to study while listening to music, and for others the words can be too much of a distraction.
If vocals aren't your thing, or if you just need some music that won't distract you from homework, here are ten songs (without vocals) to help you study.
Morning Dew – Matt Quentin
With amazing skills on the electric guitar, Matt Quentin creates a perfect song for when you're kicking back or grinding to finish a project. The sound he creates is perfect to get lost in.
San Juan Sunset – Deodato
Eumir Deodato is an incredible musician who has worked with big names like Frank Sinatra, Tony Bennett, and Wes Montgomery. With an incredible flow as a keyboardist, Deodato will leave you dreaming of a sunset as you vibe to this single.
Alone by Your Side – J'san
With a trance-like effect, this short 85 second track will put you into a relaxed daze. Perfect for any time of day, "Alone by Your Side" will leave you feeling refreshed.
By the Seaside – cbakl
From the extended play record "Summerdaze", cbakl creates the perfect beat to remind you of that perfect beach trip. With the sounds of seagulls and a truly wavy feel, you will wish you were at the beach to watch the tide roll in.
Weed – Sleepdealer
With an upbeat sound, this is the perfect song to help make homework feel like a breeze. This song will help you get through any project with the relaxed sound it has to offer.
Feblu – Flughand
With a scratchy kind of sound, and the perfect vibe from a piano, "Feblu" may be short but it will not disappoint. Piano has never been so chill.
Water – Caleb Belkin
With a few short spoken words from Bruce Lee, "Water" is the perfect song to wash away stress. The moody and soothing sound will leave you with a cleared head.
Sunrise – mt. fujitive
With a hypnotic effect, "Sunrise" is perfect for when it's eleven at night and you know you can't stop studying.
mocean – tusken.
From star gazing to studying, "mocean" is great if you enjoy getting lost in music. This slow space like sound is just what you may need to get that next assignment done.
Impulse/Skyline – Joe Corfield
With a funky but calm beat, Joe Corfield has created something worth a listen. With a positive vibe, this song will keep you focused while you groove.
Photo by Malte Wingen on Unsplash. Used with permission.
About the Writer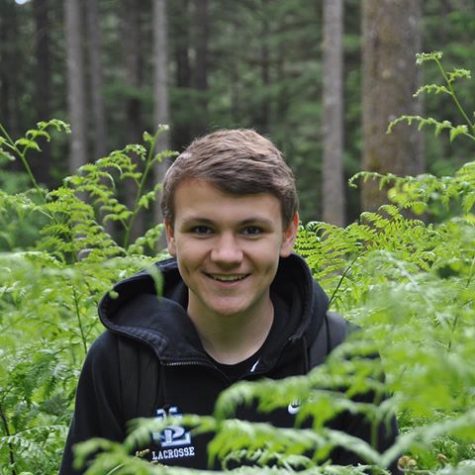 Tarn Bregman, Assistant Editor
Tarn is a senior at La Salle. He is a varsity lacrosse player and actor in La Salle's theater program. In his free time he enjoys photography, spending...