Junior Alison Paguio Balances Being a Student and Songwriter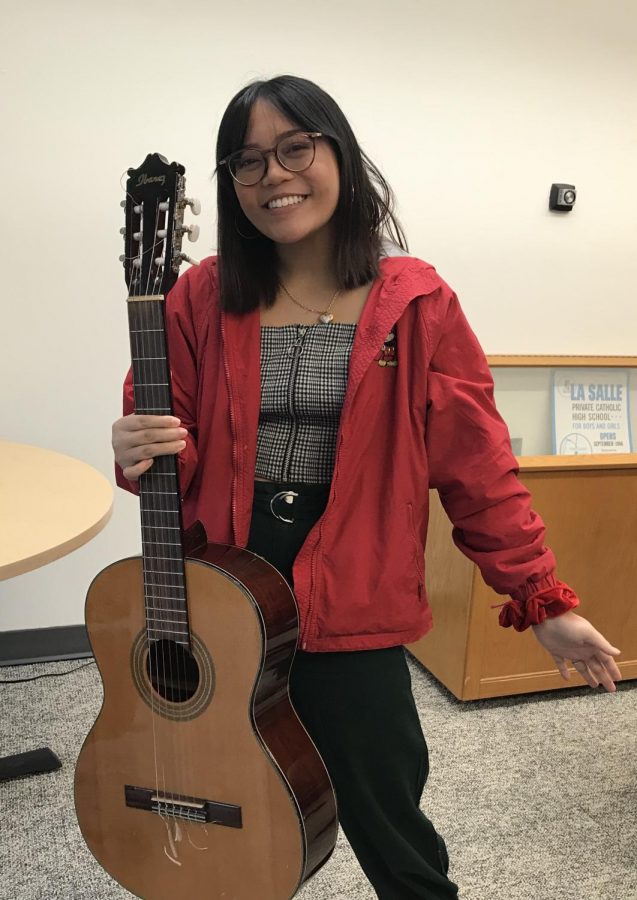 Within the last year, junior Alison Paguio has recently taken up the hobby of songwriting. She has created songs based on moments in her life that are unique to her, and that typical artists do not usually write about.
Some of these events include when she swallowed a quarter as a child and how she had to wait for eight hours in an airport. Even though this hobby is recent, she shows a real passion for it and is excited to see where this new realm takes her.
Paguio has been singing ever since she was an infant. She has been involved in the world of music all her life, and has always had a serious passion for singing and the musical arts.
"My mom said that she caught me [laying] in my crib, just singing," she said. "She was really freaked out." Paguio then wrote one of her first songs when she was around four or five years old.
In the Advanced Acting and Production class at La Salle, there was an assignment called "A Story Well Told." The assignment instructed that "each student will be getting up in front of the class and performing a 'Story Well Told.' The story can be comedic, mysterious, dramatic, whatever genre or combinations of genre best suits your purposes; however… the story MUST BE TRUE and it must involve you and an experience or encounter you have had."
Paguio then had the idea to write one of her first songs about her swallowing a quarter.
From there, she found a real passion for songwriting, and she realized that this was something she wanted to do for a long time.
A lot of friends told Paguio that she needed to try songwriting because she has been singing all of her life, and because she is so creative. One of the main people that has inspired her music is junior Annie Hoang.
"[Hoang] has written one-acts and short stories," Paguio said. "When my friends do things, it really pushes me to want to do things that push me outside of my comfort zone. One of my goals in life is to maybe make an album some day, and I never thought about that until recently. That was all because of my friends."
During winter break, Paguio traveled to the Philippines to visit family members. On her way home from the Philippines, she had a flight that was delayed for eight hours, where she then decided to write a song while waiting in the airport. 
This video was posted on her singing account on Instagram, @alipagsings, and one of the comments on this post is "how can you turn the simplest things into art?"
For about a year, Paguio has posted covers of songs by artists such as Harry Styles and Billie Eilish on her YouTube channel. Her recent love for songwriting has made people in her life get excited about what she is going to release next.
She has a lot of things in the works right now, and is excited to release new songs soon.
"It's my lyrics. It's my story. I should not be scared of telling [these stories]," Paguio said. "There are no limitations. I'm not going to get graded [on my music], and that is something I just need to get out of my head."
Along with her main Instagram singing account @alipagsings, where more of her creative songs like the airport delay song are posted, Paguio also has singing videos on her main account @ali.pag.
She would love to collaborate with other artists and write songs with other people who are eager to work with her.
"Just jamming out [and making music sounds] super fun and I would be totally open to that," Paguio said. She encourages people to contact her with any other song ideas, and because she is new to songwriting, she would love advice on how to improve her abilities.
About the Writer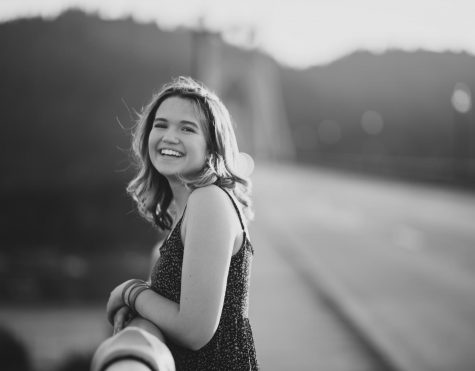 Anna McClow, Assistant Editor
Anna McClow is a senior at La Salle. In her free time, she is very involved in the theater department, and enjoys performing. She has two dog, four cats,...