Athlete of the Week: Hanna Nguyen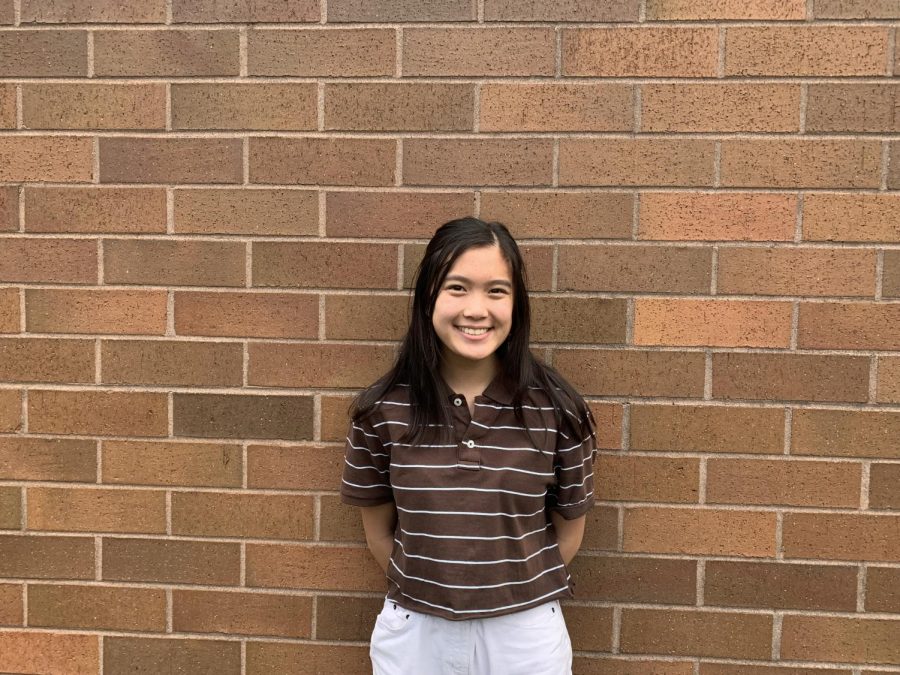 Hanna Nguyen has participated in both swimming and cross country during her three years at La Salle. She has been on the varsity swim team since freshman year and the varsity cross country team since sophomore year.
"I've been swimming since I was three, so swimming has always been a big part of my life," Hanna said. "I've been doing swim team since second grade, [and] I just wanted to continue that."
She excels in swimming because she is confident in her ability and has accomplished a lot, as she has made it to state freshman and sophomore year.
The biggest challenge Hanna said that she faces is pushing herself to improve her times during swim meets.
"I always want to improve my time, so it can be kind of disappointing when I have a bad [race]," she said. "People always have [bad races], but when you put yourself on that level, it's hard to… disappoint yourself and not meet the expectation," Hanna said.
For the 50 freestyle Hanna has a time of 27.8 seconds and for the 100 backstroke her time is 1 minute and 12 seconds.
"My goal specifically, is to get under 27 seconds for the 50 freestyle… and I really want to make it to state as an individual and also make it to state on a relay team," Hanna said.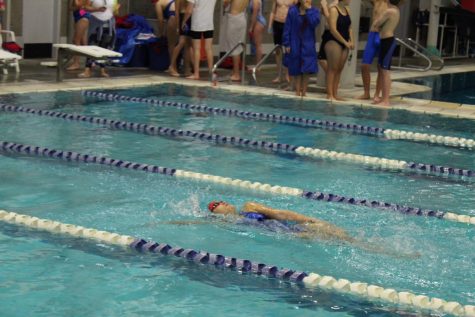 Next year, Hanna is planning to continue swimming for La Salle and she also hopes to continue beyond high school.
"If I become fast enough, I would definitely want to do swim in college," Hanna said. 
In addition to swimming, Hanna has been running cross country since she was in seventh grade.
"This year for cross country I would say my biggest achievement was breaking 24 minutes this year as a junior," Hanna said, having achieved a 5K time of 23 minutes and 37 seconds. She hopes to get her time down to 23 minutes eventually.
Her favorite thing about cross country is the feeling of her accomplishments. "I like the fact that it allows me to say that I can run like a 5K," she said. "[Before] cross country I never knew that I could run that fast."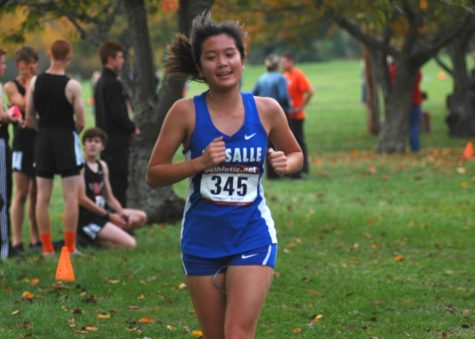 She is considering doing speech and debate instead of cross country her senior year. "I think that with senior year I'm going to be really busy with college applications and stuff like that, so I kind of want to focus on speech and debate because I haven't [had that opportunity]," she said. "So doing speech and debate next year instead of cross country [will] give me more time to develop my speech skills."
While some student athletes may find it hard to keep a balanced schedule of after school activities and homework, Hanna finds she does better in school during swim or cross country seasons.
"I try to do my homework right when I get home from practice," Hanna said. "I think it's actually a good way for me to balance everything because I feel like if I didn't have an extracurricular, I would just go home and procrastinate a lot, so it pushes me to get my stuff done right away."
Staying motivated in sports is easy for Hanna.
"I really think just knowing that it's something I'm passionate about and that I've been doing for a really long time has kept me motivated," she said. "I always just want to work on improving myself and the people around me are really supportive, especially because it's a team sport, so those people also really pushed me to do my best."
About the Writer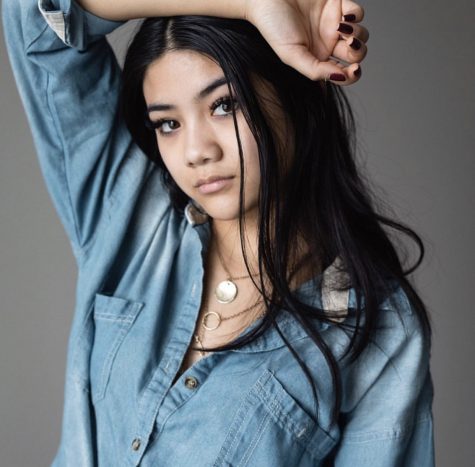 Mary Tamashiro, Staff Reporter
Mary Tamashiro is a junior at La Salle. On the weekends she enjoys going out with friends and shopping. Her favorite place in the world is New York City.