Athlete of the Week: Addi Wedin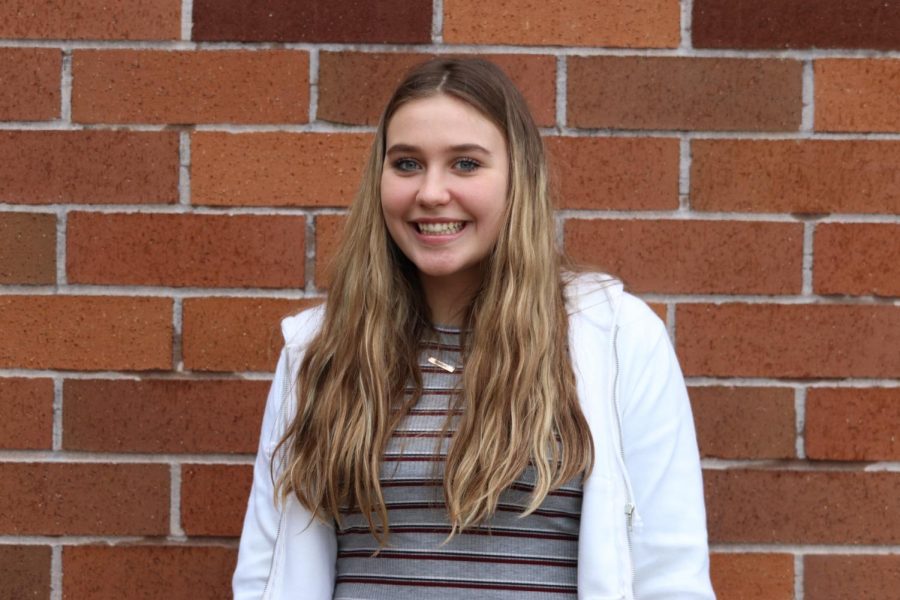 Sophomore Addi Wedin is starting her second year of varsity basketball at La Salle and plans to take it all the way to state.
Addi first became involved with basketball through her mom and sister. "My mom has always been a coach, and then my older sister has always played," Addi said.
At age three, Addi began to go to her older sister's practices and fell in love with the sport. "It's just always been in the family," Addi said.
Addi started playing basketball competitively when she was seven.
"I don't feel like I get tired of it," she said. "I just get overwhelmed because I play every day, but I have never thought of not playing. It has become like a lifestyle."
Addi's mom is the current head coach for the varsity La Salle basketball team, Kelli Wedin.
"I really respect her as coach," Addi said. She says her mom is an excellent mentor, and living with her really helps her understand the game because she gives her tips and helps with her diet to stay in athletic shape.
On her own, Addi will stay after school to shoot around, run lines, and do extra workouts. "I make sure to stretch and ice bath and roll out to make my body stay healthy," Addi said.
She drinks a lot of water, eats lots of protein, and makes sure to eat healthy meals before games or on game days. "I gave up energy drinks, candy, and soda for this season to stay healthy," Addi said.
Addi's older sister, Taycee Wedin, graduated from La Salle in 2018. She now attends St. Mary's College of California as a NCAA Division 1 basketball athlete. Addi wants to reach the goals her sister has reached one day.
In a summer La Salle basketball game in June of 2017 at Clackamas Community College, Addi partially tore her ACL. She didn't think she tore it, so she didn't get an MRI and just rested it for two weeks. She played on it again later that month and completely tore it when she was going up for a layup.
After seven months of rest and physical therapy, Addi gained back the strength to return to the game. During her first game back, she was still doing physical therapy. She wore a brace that affected her because of its weight, which caused her to lose her speed when she first came back. However, she has worked her way back and her injury doesn't really affect her much anymore. "It still hurts sometimes, but for the most part it is good," Addi said.
Addi said one of her least favorite parts of basketball is having to get up early, workouts, and "always worrying about being in shape and worrying about what you're eating."
She says the best part is bonding with her teammates, victories, and getting to see all of her and her team's work paying off.
Addi feels good about this upcoming season. They've had multiple injuries this year but "we always find a way to work around it," Addi said. She thinks her team is in really good shape to be heading to state this year.
Balancing school and basketball can be a struggle, but Addi says she gets help after school and communicates with her teachers, especially if she is struggling in a class. She often stays up late getting her work done, but still tries to get enough sleep.
Addi's goal is to play NCAA Division 1 basketball but doesn't know if she wants to pursue it professionally yet. "It just depends," she said. "I probably won't know until I am in college."
Addi says basketball has taught her a lot of life lessons. "It has taught me hard work, to never give up, motivation, and how to fight through adversity," Addi said. "It's taught me how to be a family and the strong bonds I've made [have] taught me friendship and trust. It has taught me that if you work and believe, you can accomplish anything."
About the Writer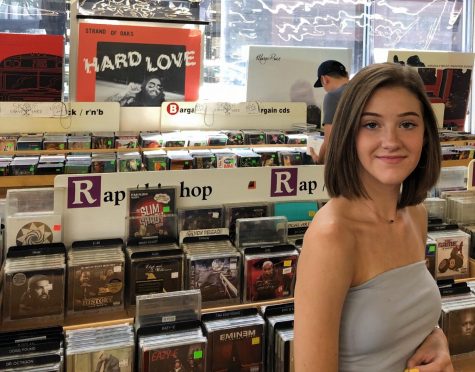 Cassie Hauck, Staff Reporter
Cassie is a junior at La Salle. She enjoys spending time with her friends and family. She enjoys going out with her friends and exploring and taking pictures...