Three La Salle Students Diagnosed With Whooping Cough
Hang on for a minute...we're trying to find some more stories you might like.
Last week, all La Salle parents received an emailed letter from the Tri-County Health Officer warning about a case of pertussis within the school community, leaving many parents and students worried about their health.
Pertussis, commonly known as whooping cough, has rebounded globally within the past few years since the creation of its vaccine in the 1940s.
The return of the bacteria known as Bordetella pertussis has affected many tens of thousands of Americans in the last several years, including three students with confirmed cases at La Salle in the last week. All three students were vaccinated, adding to the concern about the contagious disease.
Whooping cough vaccinations are often given to newborns to prevent the disease. Babies are given a vaccination known as DTaP, while teens and adults are given a pertussis booster known as Tdap. However, the issue with these vaccines is that they are only 73-98% effective and can begin to wear off five to ten years after being administered. This makes many teens and adults susceptible to the disease, whether they are vaccinated or not.
"We have been in contact with the Clackamas County health officials to just get some support from them and get resources from them," said Vice Principal of Student Life Mr. Brian Devine. "They've let us know that we are doing everything appropriately. They told us we're following all the protocols they would want us to follow.
"The recommendation is that [diagnosed students] are out of school for five days while they're undergoing a course of antibiotics," Mr. Devine said. "And so we've required that for those students that they are not coming back to school until they've completed five days of antibiotic courses." 
The concern following any whooping cough outbreak is how contagious the disease is. The bacteria begins to spread when it becomes airborne, making it easy to jump from person to person in a classroom environment.
"We've asked our janitorial staff and our maintenance staff to sanitize any of the spaces where [diagnosed] students have been, whether it's a classroom, the library, [and] we've done extra sanitation in the cafeteria," Mr. Devine said. "[The administration is] trying to do an extra layer of health preventative measures to try and contain what is going on."
Whooping cough symptoms often develop one to three weeks after someone is exposed to the bacteria. The symptoms frequently develop like those of a cold, before evolving into a violent cough that is often followed by vomiting and exhaustion.
"Usually there is no fever," according to the letter sent by Tri-County Health Officer Sarah D. Present. "Some people may not have these violent coughs, whoop, or vomiting."
Students who are concerned about having contracted whooping cough should notify their parents and contact their healthcare provider to receive a laboratory test that detects pertussis in mucus.
According to a disease progression graph posted by the Centers for Disease Control and Prevention, the first stage which includes cold-like symptoms will last one to two weeks, followed by the second stage which includes violent coughing with a "whoop" like sound which can last one to six weeks. Treatments include multiple types of antibiotics, but the easiest way to avoid the disease is by preventing it early on.
"[Make] sure you're washing your hands, you're not sharing, you know, forks or water bottles… if you are eating in class [make sure] that you're not eating off the desk," said health teacher Ms. Caitlin Hudson. "Prioritize your sleep. I think I notice for myself if I'm starting to feel sick, sleep makes a huge difference. If you can get one or two extra hours, I think it really strengthens your body to not be so susceptible to disease."
About the Writer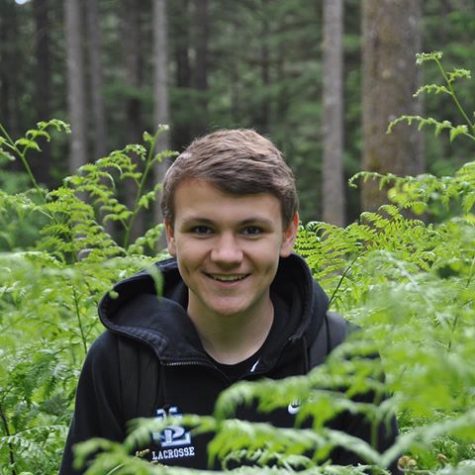 Tarn Bregman, Assistant Editor
Tarn is a senior at La Salle. He is a varsity lacrosse player and actor in La Salle's theater program. In his free time he enjoys photography, spending...