The Best Shows You Cannot Find On Television: Eight Broadway Plays Worth Watching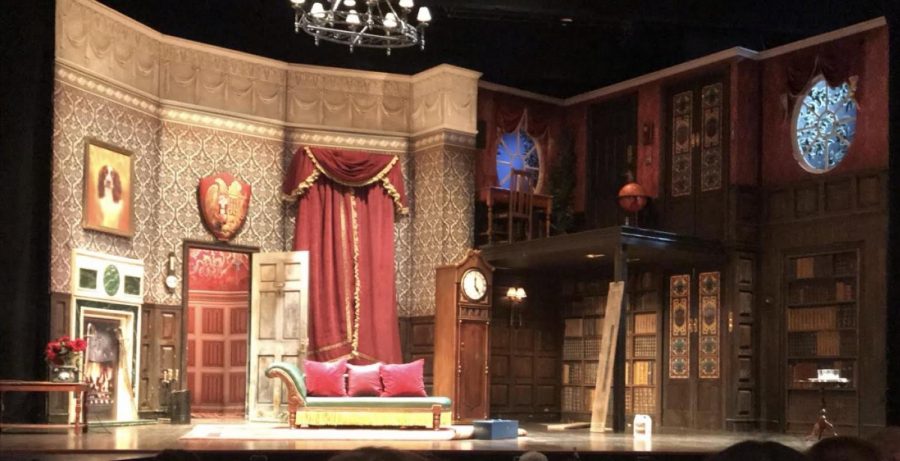 Since 1866, plays and musicals have been produced on Broadway. The shows often become so popular that they go on tour, so that people all over the world can come see these masterpieces at work. Audiences have been coming for years to see shows for good laughs and fun stories.
Personally, I love to see professionally done theater, both in New York City on Broadway and when they come to Portland, because it is entrancing to watch other actors portray characters that are relatable to see how they can make a real connection with the audience.
Here are eight Broadway shows, all of which I've seen, that are worth checking out in the future. Many of the shows below are set to head toward the Pacific Northwest in the upcoming months, and one of them even has performances beginning tonight.
The Book of Mormon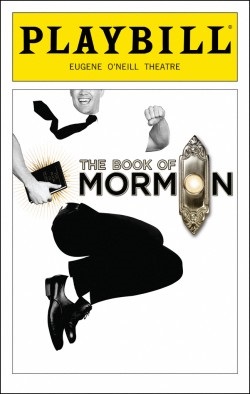 Run Time: 2 hours and 30 minutes
The Book of Mormon is a comedic musical about two elders, Elder Price and Elder Cunningham, who take on a mission in Uganda. As complete opposites, Elder Price is committed to the mission and wants to help convert people to the Mormon religion, while Elder Cunningham is a compulsive liar and is practically Elder Price's sidekick.
Once the elders step foot into Uganda, the people they end up meeting are not who they expected to encounter.
This show was one of the few that made me laugh non-stop. The soundtrack is really catchy, and all of the actors played their characters well. For example, the original Elder Cunningham was played by Josh Gad, who played Olaf in Frozen. Cody Strand, the actor who plays him currently on Broadway, and the one that I saw, really reminded me of Josh Gad. He was probably my favorite character in the show.
There are no plans for The Book of Mormon to come to Portland, but the show is still running on Broadway.
Aladdin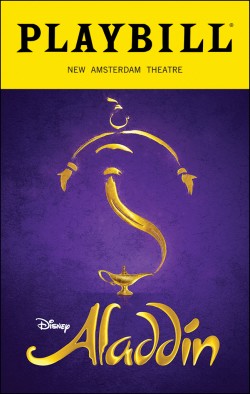 Run Time: 2 hours and 35 minutes
We all know the wonderful story of Aladdin from the cartoon Disney movie created in 1992, but the Broadway play makes the cartoon into a real-life fantasy.
In the town of Agrabah, Princess Jasmine feels constrained by her father forcing her to marry a royal groom. Meanwhile, Aladdin, a street rat, is a poor boy hunting for food. He meets Princess Jasmine at the market and falls in love with her. With the help of his best friends, he pretends to be a royal prince named Prince Ali in order for Jasmine's father to let her marry him, and for her to fall in love with him.
What I liked about this show was the musical number "A Whole New World" because the way that they made the magic carpet fly was truly a sight that I will never forget. It really felt like I was watching the cartoon, but in real life. I also really like the actors that played Aladdin's best friends; Babkak, Omar, and Kassim really stole the show in the number "High Adventure." It was full of laughs and amazing choreography.
Aladdin is set to come back to Portland in 2019 at the Keller Auditorium. The dates are Mar. 27 – Apr. 7. Tickets are between $20-$90, which is inexpensive for a Broadway musical.
Once on this Island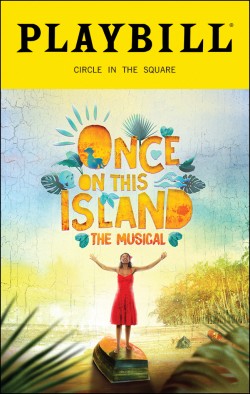 Run Time: 1 hour and 30 minutes
Once on this Island is actually a revival, a show that has been modernized from the original version. The original show premiered in 1990, and the revival is still on Broadway today. It also stars Hailey Kilgore, a former Clackamas High School student, as Ti Moune, or the female lead.
This is the story of a girl named Ti Moune, a peasant islander who is willing to risk everything in her life for the love of her life. With help from the Island's Gods, Ti Moune is guided into and through a journey to capture her love, Daniel's, heart. The only catch is that he is a man of a lot of wealth, living in a totally different world.
I really loved the story of this show. It was very emotional, leading me to cry at the end. I also really liked all of the choreography in the show, especially in the number where Ti Moune goes to a ball at Daniel's estate, and the musical numbers were all well written. When I saw this show, I sadly did not see Hailey in it, but the actress that played Ti Moune, Courtnee Carter, had a magnificent voice and played Ti Moune quite well. 
Once on this Island is closing on Jan. 6, and is expected to start its national tour in the fall of 2019, but dates are currently unknown.
Waitress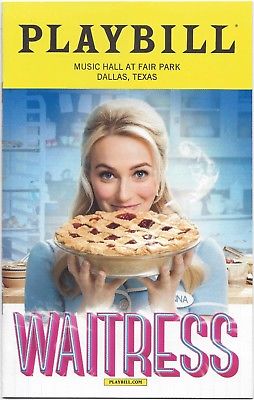 Run Time: 1 hour and 48 minutes
Out of all of the plays and musicals, this is the most relatable story. It's about a woman with an average job, as a waitress, with a dark backstory and an unclear future.
This story follows Jenna, a pregnant waitress who is trapped in a marriage with her abusive husband, desperately looking for a happy ending. Her only path to happiness is making pies with creative names at the diner she works at, and falling in love with her doctor. The only catch with that relationship is that they are both still married.
I saw this show on Sept. 22 of this year at the Keller Auditorium when it was on tour in Portland. Ever since I saw this show, I have been obsessed with the soundtrack. A name that we all recognize, Sara Bareilles, wrote the music for this show, and it is so amazing. The actress that played Jenna, Desi Oakley, has an incredible voice, and can hit high notes with ease.
As of Dec. 7, it is said that Sara Bareilles will return to Broadway to play Jenna in Waitress. Even though the show just ended its tour in Portland in September, it is premiering in Spokane, Washington from Dec. 12 – Dec. 16.
Wicked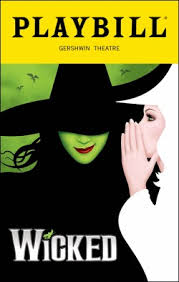 Run Time: 2 hours and 45 minutes
Wicked first premiered on Broadway in 2003 and is still running and touring today.
This show looks into the land of Oz, but before Dorothy shows up. There is a girl named Elphaba, who is green-skinned, misunderstood, and possesses a unique talent. She collides with a bubbly blonde named Gelinda, who is a fan of wearing pink, and being popular. This story reflects the untold story of the witches living in the land of Oz.
I saw Wicked about three years ago at the Keller Auditorium, and what blew me away the most about this show is the incredible set. There are so many movie parts to this set, and the backstage crew moved it with ease. They really made the world come to life, making the show even better. I was also really blown away by the costumes for this show, especially Gelinda's. Her bubblegum pink ball gown was flawlessly made, and it was beautiful to watch it glide onstage.
The show is scheduled to come in the summer of 2019, running from Jul. 10 – Jul. 28 at the Keller Auditorium. The cost of the tickets are slightly more expensive because the show has been running for so long, but it is completely worth it. Tickets will not be available for purchase until, at the earliest, Jan. 2019. 
The Play That Goes Wrong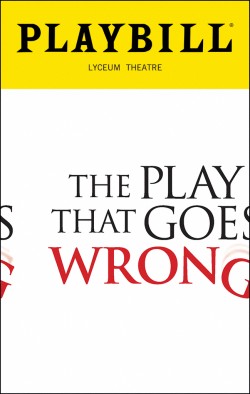 Run Time: 2 hours
This story is a play inside of a play, where everything goes wrong. It occurs on the opening night of the show The Murder at Haversham Manor, with a set that continues to fall apart, the lead female getting a concussion, and having the stage manager take her place. Also, the dead body that is in the show, struggles to play dead.
This is one of the only shows on Broadway right now that is actually a play instead of a musical, making it unique to the rest of the shows. What I loved about this show was how the actors actually got to interact with the audience. I could not stop laughing while watching this show. What also blew me away was how the stage fell apart perfectly down to the second. My favorite character was Max, played by Alex Mandell, who was always so joyful. I loved how whenever people clapped for him in the show, he would always blush and say "stop it," even though he was supposed to continue acting. The show is priceless.
The show is not set to come to Portland next year, but their tour path is looking like it will stop here in the upcoming years.
Beauty and the Beast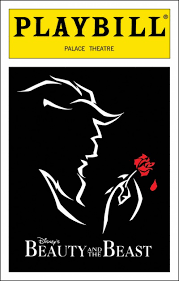 Run Time: 2 hours and 19 minutes
This musical was amazing at the Keller Auditorium, and will be coming to the La Salle theater this spring.
Belle is a young woman, trapped in a town that is too small for her. She meets a beast, who is a young prince trapped in a horrifying body, and is looking for love but is short on time. The Enchantress trapped The Beast because of his lack of compassion for the other people around him. If The Beast can learn to love others, then the spell will be broken. If not, he will be trapped within this spell for all of eternity.
My favorite number by far was "Gaston." The choreography was spot on, and there was one part that is really complicated called the cup dance. During this dance, the actors have to hit their cups of beer together in perfect timing with the music. When they did it at the Keller Auditorium, not a step was missed. I also really liked the guy that played Gaston. Even though he was the villain, he was comedic and stayed in character well.
Beauty and the Beast isn't set to come to the Keller Auditorium next year, but you can come see the La Salle production starting on Apr. 26.
The Lion King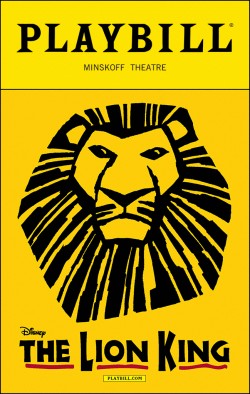 Run Time: 2 hours and 30 minutes
This musical that we all know and love opened on Broadway over 20 years ago, and is still going strong, with many ticket sales throughout the years.
This is a story about a young lion prince, living in the African wildlands. Born into the royal family, Simba tries to live up to his father, King Mufasa. When Simba's uncle, Scar, takes his father's life, he has no option but to flee. On his journey away from his home, he runs into two unlikely friends. Although he has started this new life, he is weighed down by the responsibility of becoming king so that Scar doesn't do so first.
I saw this show a few years ago at the Keller Auditorium. The incredible puppetry work in this show is unforgettable, and the way that the actors had to become animals was really interesting to watch. It was one of the shows where not a beat was missed. I especially loved the show, since I watched it when I was younger.
The Lion King is coming to Oregon in Jan. 2019. It will be at the Hult Center in Eugene, Oregon starting on Jan. 9th, and ending on Jan. 20th.
About the Writer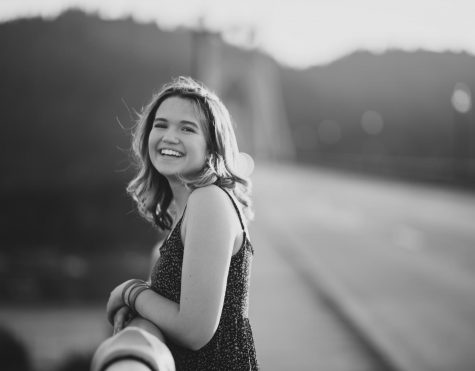 Anna McClow, Assistant Editor
Anna McClow is a senior at La Salle. In her free time, she is very involved in the theater department, and enjoys performing. She has two dog, four cats,...