Limitations on E-Cigarettes: What Should Be Done About Teens Using Juul?
Hang on for a minute...we're trying to find some more stories you might like.
Over the past couple years, Juul e-cigarettes have become widely popular among teenagers all over the nation. With its highly addictive nicotine and fruity flavors, it's not very hard to get hooked on Juul.
According to an article from the New York Times, convenience stores all over the country have stopped selling the fruity addictive flavors such as mango, crème, fruit, and cucumber, as the FDA has moved to crack down on minors using e-cigarettes. As part of this action, Juul has also stopped using Facebook and Instagram to promote flavored pods. This has likely taken a significant toll on the sales of e-cigarettes because Juul controls over 70 percent of the e-cigarette market.
Juul e-cigarettes were originally created to help smokers quit and act as a healthier alternative for a current smoker. They would provide the satisfaction of nicotine, but leave out the deadly effects that come from smoking and burning tobacco.
However, I have seen many kids using these products, and I am all for the harsh restrictions that have been put on purchasing Juul.
In 2017, about three million middle and high school students had reported using Juul or another type of e-cigarette.
Having kids our age able to access Juuls this easily is a huge problem because of all the damaging effects that can occur with too much nicotine intake, especially for the young bodies this nicotine is going into. Gaining a nicotine addiction as young as 14 can be very detrimental to the rest of a teenager's life.
According to Dr. Winickoff, with the amount of nicotine that each pod contains, it's very easy to get hooked within a week. Along with this, the younger you are, the easier it is to get addicted.
With Juul being only three years old, there haven't been many studies done to analyze the long-term side effects of Juul and other e-cigarettes. Some of the only immediate effects that have been proven are coughing and wheezing, as well as asthma attacks. Even so, research suggests that there are many long-term health risks, including that daily e-cigarette users are twice as likely to have a heart attack than those who don't use. 
The FDA needs to take even more drastic steps in putting a halt to the sales of Juuls to minors, such as providing a more serious check when purchasing Juul, suspending online sales and even prohibiting merchandise of the brand online. These limitations would all help to lower the number of young people using Juul.
Juul has built a culture around teenagers to effectively market to them. Despite the fact that the company says their intention was to have existing smokers convert to Juul, the ads around it say otherwise. Promoting fruity, addictive flavors suggests that the company might want younger people to get hooked for life.
Many online ads also show a younger looking person having a lot of fun while using Juul. But in reality, the amount of nicotine and smoke being sucked down your lungs will pose many long-term effects to your body.
Overall, Juul is a safer, cleaner option for existing smokers to help them recover from the tobacco addiction that comes from cigarettes. But for teenagers, this is a harmful device for someone who should be breathing clean air.
Implementing stricter regulation on Juul and other e-cigarette retailers to help limit sales and advertising to teens is a step in the right direction. It will hopefully decrease the amount of middle and high school students being able to access Juul, and ultimately improve the health of teenagers everywhere.
Photo by John Caroro on Unsplash. Used with permission.
About the Writer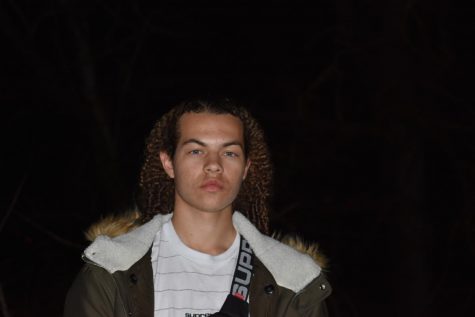 Luke Strange, Staff Reporter
Luke Strange is a junior at La Salle. He enjoys playing soccer, snowboarding, and hanging out with friends. Luke is a part of the varsity soccer team and...