Humans of La Salle: Seniors Who Have Jobs
After a long day at school many students go home to take a nap, go to sports practice, finish up their homework, or grab a bite to eat with friends. However, some students work many hours each week in addition to school. Here's a look at how six La Salle seniors manage schoolwork while also working a part-time job.
Rylee Kwiecinski — Christ The King After-School Care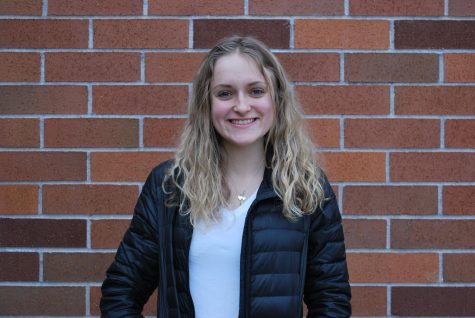 Reilly Nesen
Rylee aspires to be an elementary school teacher after she graduates college, and is getting a jump-start by working with children at Christ the King. She works 15 hours a week, and enjoys the convenience of working only a few steps away from La Salle.
Rylee's advice to anyone looking to start a new job is to make it clear to the manager how open your schedule is, so that it's easier to balance school and a job.
"My favorite part about working is probably being able to go straight from school to these kids that are like super happy all the time and they just love to be around each other, which is super fun," Rylee said.
Isadora Colpo — McDonald's
Reilly Nesen
Isadora has been working at McDonald's since July to earn a little extra money, wanting to gain some more independence from her parents. She works 10 to 15 hours a week, typically working most of her shifts on the weekends.
Isadora saves about 50 percent of her money for college savings, while the rest goes to buying food and occasionally things for herself. Even though she tries to manage her time wisely, she said that it can be difficult when work and school require so much of her.
"The expectation in school is that [it] is going to be your life and your manager thinks that work is your life, so it's like everyone expects themselves to be your first priority, when that's impossible," Isadora said.
Although balancing school and work can be stressful, she really enjoys getting extra money and working at McDonald's, especially when she has shifts with her favorite coworkers.
Ian Pearson — Jersey Mike's Subs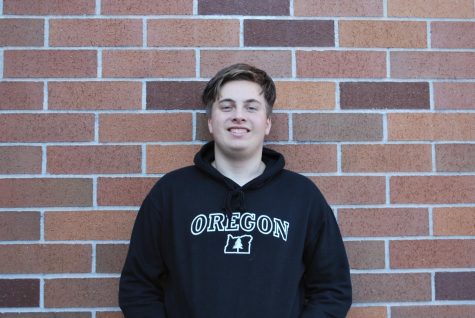 Reilly Nesen

Ian started working at Jersey Mike's a few months ago. Ian got a job to be able to pay for his gas and to have some extra money in his pocket.
If you are trying to get a job, "be persistent," Ian said. "The thing that I didn't realize is that you have to go in and talk to them and ask if they got your resume, and even if you get an interview, you don't always get the job."
Because Ian works 14-20 hours a week, he has a harder time trying to manage his job and schoolwork. He either has to finish homework in the hour or two after school he has free, or he will be up late trying to get it done.
Although Ian might be busy working, he loves the inclusive community and how he gets 50 percent off all sandwiches.
Madison York — Roake's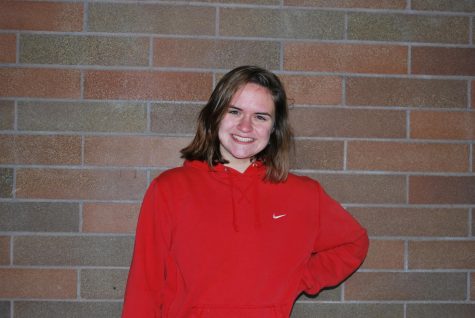 Reilly Nesen

Madison works at Roake's, a burger stand in Northeast Portland. Madison works three to four days a week to help pay for her gas and to save up some extra money. She enjoys working there because she loves her coworkers and her job is relatively easy.
"[Having a job] pays off," Madison said. "It seems like you have a lot going on, but you really don't and having money is really nice."
Thomas Presnall — Fred Meyer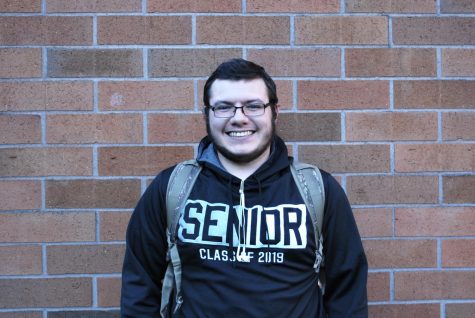 Reilly Nesen

Thomas has worked at Fred Meyer in Oregon City for over a year, working up to 18 hours a week. "It has really helped me a lot with time management, just knowing when to do stuff and when to ask for help," he said.
"It is kind of helpful that my work is very cooperative with my athletics and school," Thomas said. 
His advice for other students who are also trying to get a job is to "know what you are getting into," he said. "I hated it at first because of how much time it took off, but there are certainly advantages you can get from it too."
Noah Blaser — Town Center Village Retirement Community
Reilly Nesen

Noah started working for the retirement community as a summer job. He ended up liking it so much that he decided to continue working there throughout the school year.
Noah works 12-14 hours a week and is saving most of his money for college. Noah highly recommends working at the retirement community, and suggests working with your friends because it will be more fun.
"My favorite part is probably working with the coworkers and I really like the residents there," Noah said.