Your Script, Your Act: La Salle's Very Own Scriptwriting Contest
Hang on for a minute...we're trying to find some more stories you might like.
La Salle's second annual scriptwriting contest gives students a unique opportunity to create an original story in the screenplay format. The winning scripts, written by a student or pair of students, will be performed by the drama department during the One-Act festival.
The idea for a scriptwriting contest started during a lunch Mr. Shelton, the head of the drama department, and Mrs. McDonald, creative writing and English teacher, had around this time last year, where they discussed creative writing and brainstormed ideas for students to share their voice while giving them opportunities to write.
Mr. Shelton and Mrs. McDonald used this discussion for inspiration and have put a serious amount of work into making this idea a reality. The discussion manifested itself in La Salle's first scriptwriting contest that took place last year.
This year's scriptwriting theme is empathy, which corresponds with the school-wide theme for the year.
The script must not exceed ten pages, and the script should have a conflict with a resolution to the conflict; all of this should happen within one scene. Scripts should be original, and the competition is open to all students.
No students will participate in the process of deciding the winner, but a select committee of teachers, headed by Mr. Shelton and Mrs. McDonald, will be reading the scripts and making the decision. The winner will be announced before winter break.
In terms of script submissions, the committee is looking for "dynamic characters, interesting stories, scripts that have a clear perspective, [and] characters that change [or] go on a journey," Mr. Shelton said. Students should also keep in mind that there shouldn't be more than four characters.
The core of this contest is the story itself, and good stories require inspiration.  When asked where to look for inspiration in stories, Mr. Shelton said "[Look in] everyday life: there's stories everywhere, big and small."
Mr. Shelton also gave some tips for writing the stories: "Write stories that are interesting to you and that matter to you. Recognize that everything matters and that we all have a voice, so don't shy away from sharing your voice."

There are two ways to submit: you can hand a physical copy to Mrs. McDonald or Mr. Shelton, or you can email them the script. The deadline is Dec. 1, but since there is no school on Nov. 30 or Dec. 1, make sure to hand in your physical scripts Nov. 29 or before.
About the Writer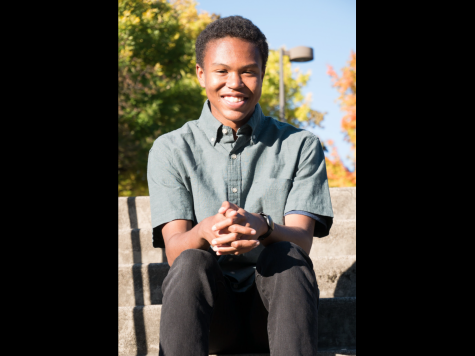 Nehemiah Jackson, Assistant Editor
Nehemiah is a senior at La Salle who loves playing soccer and the color green. In the summer you will most likely find Nehemiah working with kids in a...