Student of the Week: Carolina Stahly-Dronkowski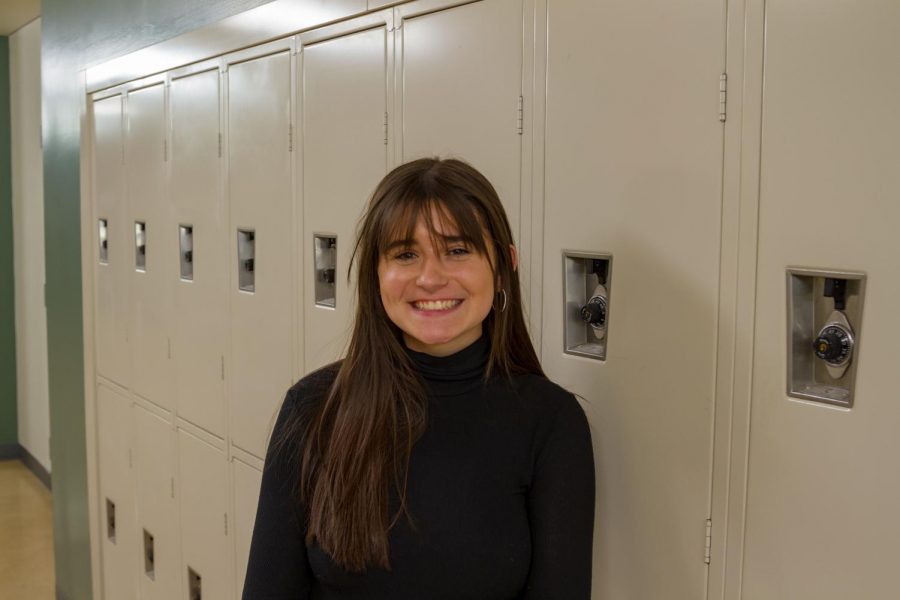 Senior Carolina Stahly-Dronkowski is an extraordinarily creative and ambitious individual who is always up to something. Carolina is taking 5 AP classes, including AP Biology, AP Spanish 5, AP Art, AP English 4, AP Statistics, and she is also a part of the National Honor Society.
She gets a lot of homework, but she said that she mostly does a good job of staying on top of it all. "I obviously procrastinate a little bit, [but] I think everyone does," she said. "I found it's helpful to [have] a planner, or something so that I know what events I have coming [up next]."
Carolina's favorite class is either Art or English. "I could see myself going into a career for [them], so I'm very passionate about them," she said.
With her art she tries to portray a message and theme of feminine power. "It seems like my art is shifting towards a feminine power; [including] individualistic features [of] women, [and their] strength," she said. Carolina will be having one of her art pieces featured in a book with art teacher Ms. Cha, which she says is "pretty cool."
While at school, but not attending classes, Carolina is on student council, and "I'm a part of different clubs, and I'm hoping to get more involved with the outdoor club," she said.
Carolina enjoys unwinding from the stress of school by hanging out with friends. "I think that's a good way to [relax]," she said. "[On the] weekends, usually when [I] have big chunks of time that's not always devoted to homework, then I'll try to make plans with them." If she only has a small amount of time, Carolina will either watch TV or hang out with her family to get her mind off of school.
Carolina has participated in playing soccer at La Salle all four years. She played her first two years on JV, and then moved up to varsity for her junior and senior year.
The most difficult thing Carolina has had to overcome during high school was figuring out who she was. "Freshman year it was a struggle with friendships, [and] figuring out who you are," she said. "I think that [is] something I'm still trying to figure out as I get closer to college."
"[You] have to figure out who the good people in your life [are], who you want to keep, and what things align with your future and personality," she said.
In the future Carolina is looking forward to college. "I'm excited for a change of pace and scenery," she said. Even though she's excited about college, she doesn't know how ready she is yet, because "there's a lot of things in consideration before I get there."
Carolina has applied to three universities early action for Nov. 1st, and she is planning to do two more by Nov. 15th, which will also be considered early action.
With Carolina heading off to college soon, she has had to do some thinking about what she wants to study. "I'm technically going in undecided, but I'm leaning towards possibly a career in journalism," she said. "I have a strong calling to help those that are facing injustice." Through both her artistic and writing abilities, Carolina feels that she can bring attention to people and issues that are experiencing injustice.
Carolina is also interested in psychology, and she feels that being a psychologist would be really cool as well.
A tip that Carolina has for people who are looking to succeed in school is to focus on school and how you are doing personally. "Making sure to find that balance, I think that's what a lot of people say, but just trying to figure out the right amount of time for homework," she said. "While you want to go to a good college, you also need to make sure you maintain your mental health."
About the Writer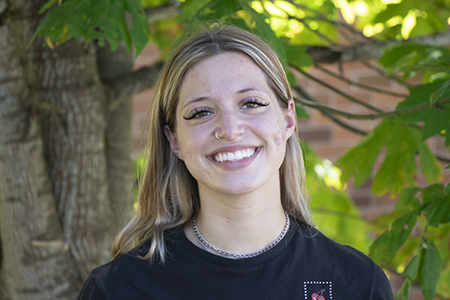 Maya Smith, Editor
Maya is a senior at La Salle. She is on the varsity tennis team. Outside of school, she loves listening to music, hanging out with friends and family,...