Five YouTube Channels You Need To See: Cooking Edition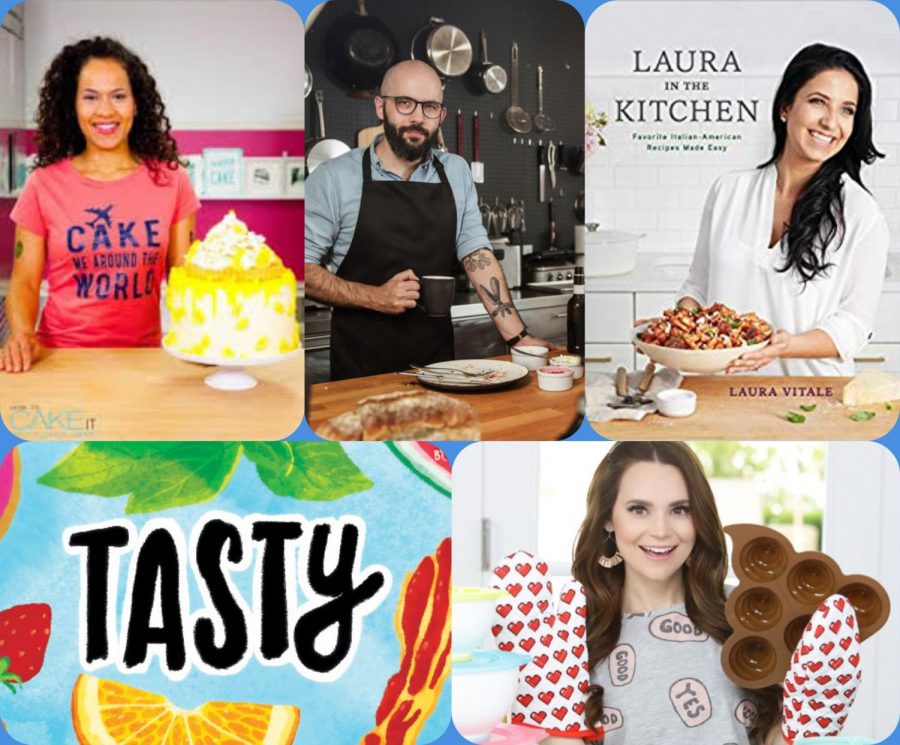 In the past decade, social media has been booming among teenagers and adults alike. Streaming apps such as Netflix, Hulu, and YouTube are no different. Just thirteen years ago, YouTube was first created as a place to easily create and share videos with your family and friends. Now, the media platform has turned into a worldwide place for many people to create careers and for watchers to be thoroughly entertained.
YouTube isn't only a place for entertaining vloggers and gamers that rage quit; there are also some educational purposes for YouTube, like learning how to cook.
These five YouTubers have their own unique voices, and the videos they make all have brilliant cinematography. Plus, it also helps that the recipes on their channels are all aesthetically pleasing and delicious at the same time. I've binge watched multiple videos on each of their channels and I have been really blown away by their content so far.
Here are five YouTubers that love to cook, and share their passion with subscribers on a regular basis:
YouTuber: Rosanna Pansino
Subscribers: 10,791,867
For People Who Like to Watch: James Charles, Colleen Ballinger, and Lindsey Stirling
Channel Name: Nerdy Nummies
Recommended Video
Rosanna Pansino began her YouTube career in 2011. She is originally from Seattle, Washington and then later moved to Los Angeles once her popularity grew on YouTube. Rosanna has come out with two different cookbooks: The Nerdy Nummies Cookbook in 2015 and Baking All Year Round this year.
At the young age of 33 years old, she has collaborated with one of the biggest cookware lines, Wilton, to produce her own baking line. She was also named by Forbes as the top food influencer of the year in 2017.
Not only is Rosanna successful in her YouTube career, she has also appeared in television shows, such as "Parks and Recreation," "Glee," and even "The Emoji Movie."
Rosanna is unique in her way of creating videos because she makes the baking personal. In a lot of her videos, she features her family members like her sister, Mo, and also her dad. She also collaborates with other YouTubers, but unlike most collabs, she makes videos with her closest friends, which makes the content even more enjoyable.
Personally, I like the way the Rosanna makes videos because they are very visual, and even if you are not a visual person, she includes all of the recipes and instructions into the description of her videos so that you can follow them step by step with success.
—
YouTuber: Ashley McCollum, Emily Fleischaker, Claire King, Rie Tange McClenny and many others
Subscribers: 11,351,593
For People Who Like to Watch: So Yummy, Bon Appetit, and 5 Minute Crafts
Channel Name: Tasty
Recommended Video
The channel "Tasty" has blown up these past few years with its instructional step-by-step cooking videos. These videos are all over not just YouTube, but also Facebook, Instagram, and Snapchat as well.
"Tasty" is a YouTube channel that is in collaboration with Buzzfeed, a social media network that is also popular among teens with its trendy quizzes, and popular news. The secret behind the success of "Tasty" is them finding the videos that get the most views, and then repeating the pattern of making videos with similar themes.
They are also a popular channel because of the simplicity of their steps. They succeed in getting more views on their videos because they cut out several of the steps that most channels leave in.
The "Tasty" channel is really unique because they show videos that are all sped through, so you can still see all of the steps, but the videos are shorter. This makes them more enjoyable for me personally because I can still see all of the steps, but I don't have to watch a twenty minute video on a recipe.
Although the "Tasty" team is just over three years old, the crew has gotten over two billion total views on the videos on their channel, and will only be going up from there.
—
YouTuber: Yolanda Gampp
Subscribers: 3,906,510
For People Who Like to Watch: Insider, Man About Cake, and How To Cook That
Channel Name: How to Cake It
Recommended Video 
The woman behind the YouTube channel "How to Cake It" is Yolanda Gampp. Every Tuesday she uploads videos about how to make elaborate cakes step by step, with designs from pineapple and watermelon cakes to heart and brain cakes.
In 2011, she approached two different producers and eventually got herself a Food Network show called "SugarStars." The show had brought Gampp's work some attention, but did eventually get cancelled in 2012 after only one season.
After the cancelling of her show, she decided that YouTube was her next best option. She got over one million subscribers within the first year of her channel being up, and eventually her success starting building from there.
Some of her successes include her publishing her first cookbook called How to Cake It – The Cakebook and she has appeared as a guest judge on popular food network shows such as "Cake Wars" and "Sugar Showdown."
—
YouTuber: Andrew Rea
Subscribers: 3,496,987
For People Who Like to Watch: Munchies, Food Wishes, and Tasty
Channel Name: Binging with Babish
Recommended Video
Andrew Rea is the chef for "Binging with Babish." He is someone that brings foods from famous movies and television shows to life. He films all of his videos out of his small apartment in Harlem, NY, from the neck down to the waist.
He does not show his face in his videos because he wants the food to the be the number one focus of his channel. "My intention with creating BwB was to put an emphasis on the food, first and foremost," he said on his website.
Even though Rea created his YouTube channel in 2006, he didn't start making "Binging with Babish" videos until 2016, and in those two years, he's been growing rapidly, gaining over two million subscribers in two years.
He has another YouTube channel called "Basics with Babish," that teaches people basic recipes and skills and cooking tips and tricks. To help with teaching these basic tips and tricks, he came out with his first cookbook in 2017 called Eat What You Watch: A Cookbook for Movie Lovers.
—
YouTuber: Laura Vitale
Subscribers: 3,299,297
For People Who Like to Watch: Everyday Food, Jamie Oliver, and The Domestic Greek
Channel Name: Laura in the Kitchen
Recommended Video
Laura Vitale is the woman behind "Laura in the Kitchen," the interactive cooking show on YouTube. She is a self-taught cook that has a real passion for cooking.
She originally lived in Italy, and that is where she got her passion for cooking. When she was a little girl, she cooked with her grandmother often in Naples, Italy. Along with cooking authentic Italian cuisine with her grandmother, she also helped cook in her father's restaurant, La Riviera.
She has another cooking channel on YouTube called "Simply Laura," which teaches people how to cook easy, but exciting recipes. She also has a cookbook called Laura in the Kitchen: Favorite Italian-American Recipes Made Easy
About the Writer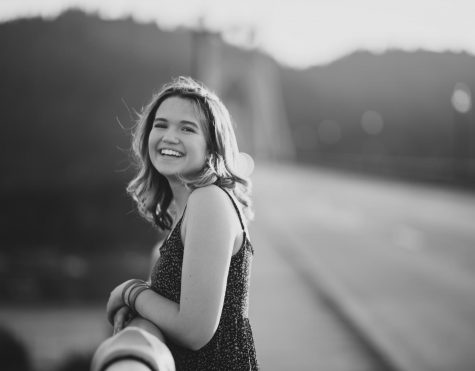 Anna McClow, Assistant Editor
Anna McClow is a senior at La Salle. In her free time, she is very involved in the theater department, and enjoys performing. She has two dog, four cats,...