City of Big Stories: Seven Falconer Staff Travel to Chicago for NHSJC, Win Best of Show Award
Hang on for a minute...we're trying to find some more stories you might like.
Seven staff members of The Falconer traveled to Chicago, IL this past weekend, from Nov. 1-4, for the National High School Journalism Convention (NHSJC).
With 6,366 attendees from 695 high schools, it was the second largest NHSJC ever, which takes place each fall and spring.
The Falconer won a Best of Show award, placing in the top ten in the Small School Website category, which consists of schools with fewer than 1,500 students. This is the first award that the publication has received at a national convention.
"I was super excited that we were one of the winners and it makes me proud of all the hard work we put in this year so far towards improving The Falconer," editor Peyton Hedges said.
Hosted by the Journalism Education Association (JEA) and National Scholastic Press Association (NSPA), students and advisers were able to hear from presenters on a variety of topics.
Pete Souza, the chief White House photographer for President Barack Obama, was the keynote speaker of the convention and spoke at the opening ceremony on Thursday. He said his primary job was to "visualize [and] document the presidency for history," and with the highest security clearance, he had "access to everything."
While showing highlights from the 1.9 million photos he shot over eight years, Souza offered tips on taking photos, advising to "use a small footprint" and "just try to blend in as much as possible" by using a quiet camera and no flash.  
Assistant editor Tarn Bregman said, "I think [Souza] really did a good job of capturing Obama's personal life and the little beautiful moments that go on in his life, in his marriage and with his family, and so it was really cool seeing the side of a president that you don't usually see… It's almost like [Souza] remembered what was happening in every single photo he showed."
On Friday and Saturday, students and advisers attended hourly sessions, which they chose from over 400 options.
Though getting to each session on time was difficult due to the convention hotel consisting of two towers and thousands of students having to switch back and forth between them, The Falconer staff reported taking away valuable lessons from the speakers.
Staff reporter Alex Vogt and staff photographer Sam Hull both said their favorite session was "'Backseat Rider' and the Art of Aggressive Listening," presented by Anthony Ponce.
Ponce is a Lyft driver who "asks the people in his car a question of the week and turns it into a podcast," Alex said. "That was pretty interesting that he does that, and it's his job. I learned that everybody has a story that most people don't really know about. There's always something behind the scenes."
Sam recalls that Ponce said, "Find the point where your interview becomes a conversation. Where the authenticity and the general dialogue is missing, that is where you'll find it."
Multiple Falconer staff attended a session by Monica Davey, a national correspondent from the New York Times, who shared ten of her tips on being a national correspondent. It was "really really cool to see a New York Times reporter because Mr. Kane talks about the New York Times all the time," staff reporter Anna McClow said.
Staff photographer Reilly Nesen said a highlight from the trip was going to the "VICE Reports: Multimedia Storytelling for Every Screen" session. "I have always followed VICE and read their articles. I find them really great for teens and to see and hear a panel of the people who work for them was really cool. [It was] definitely my second favorite session," Reilly said. Her first favorite was the "Student Life, Candid, and Event Photography" session by Karl Boettcher, where she learned "how to make yourself almost invisible while photographing people candid."
After sessions were over for the day and when there was free time, The Falconer staff members were able to get out and explore Chicago.
The staff enjoyed night walks around the city, visiting Grant Park and The Bean, and also made a trip to the John Hancock Tower and the TILT.
In addition, the staff visited the Art Institute of Chicago, the second largest art museum in the United States.
"I thought this trip was such a great opportunity and I'm really glad I went," Nesen said. "I learned a ton of new things about journalism and photography. I really enjoyed being able to bond with some of my journalism classmates and traveling somewhere I have never been to. If you're interested in journalism, this is a perfect thing to attend."
About the Writer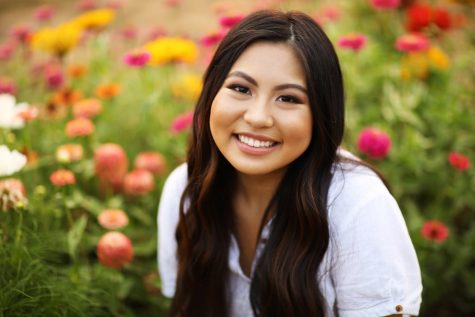 Samantha Kar, Editor in Chief
Samantha is a senior at La Salle. She is a varsity swimmer on the swim team. In her free time, she enjoys playing the piano, photography, and hanging out...