10 Things You Didn't Know About La Salle's Newest English Teacher, Mr. Greg Larson
Working at La Salle for a little over a year now, English teacher Mr. Larson has captured the attention of many students with his elaborate stories, as well as the complex topics that he covers in his freshman and senior classes.
As a graduate from La Salle's Class of 2008 and the winner of best style in his senior yearbook, Mr. Larson is a teacher who is worth learning about. Here are ten interesting facts about him:
Mr. Larson is an avid tennis player. He has played staff members such as Mr. Kendrick and Mr. Krantz, along with students Makayla Vu, Reilly Nesen, and Nic Richardson.

He is a major music lover. He plays the guitar, sings, and he wants to perform for the student body soon. However, he thinks that he is bad at both of these things.

He has a large appreciation for risk, in and out of the classroom. He believes that the best moments in his class are when individuals are willing to take physical and emotional risks to figure out more about themselves as students.

He is passionate about the fact that Nacho Cheese Doritos are inferior to Cool Ranch Doritos.

Mr. Larson is a big world traveler. He has lived in Boston, the Dominican Republic, Mexico, and China. He went to Boston College to get his Master's degree, and has lived in the Dominican Republic for a year and Mexico for four months. He also lived in China for a year where he taught English.

He was on the basketball team at La Salle and claims he has a jump shot that is "not bad."

One of the most important moments from his childhood was when he won the Geography Bee at Christ the King. He was wearing a Michael Jordan jersey and he said that it is what "helped him get the W."

He attended Oregon Trail Elementary School, where one day his father picked him up from school in a tractor with a trailer behind it after working on a hazelnut orchard.

He said that one moment he will never forget was when he heard his voice on the radio everyday after calling Z100 in the eighth grade to dedicate a song to his girlfriend.

His favorite word is "love," because he said that it is always good.
About the Writer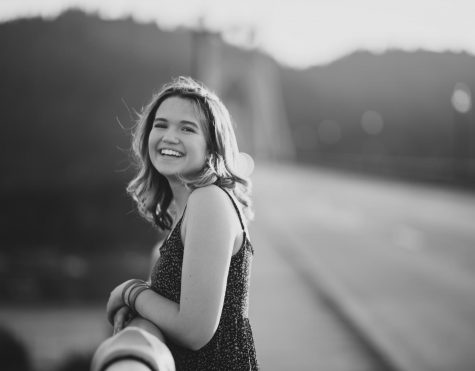 Anna McClow, Assistant Editor
Anna McClow is a senior at La Salle. In her free time, she is very involved in the theater department, and enjoys performing. She has two dog, four cats,...