Recent Car Break-Ins on Campus Leave Students Concerned About Parking Lot Safety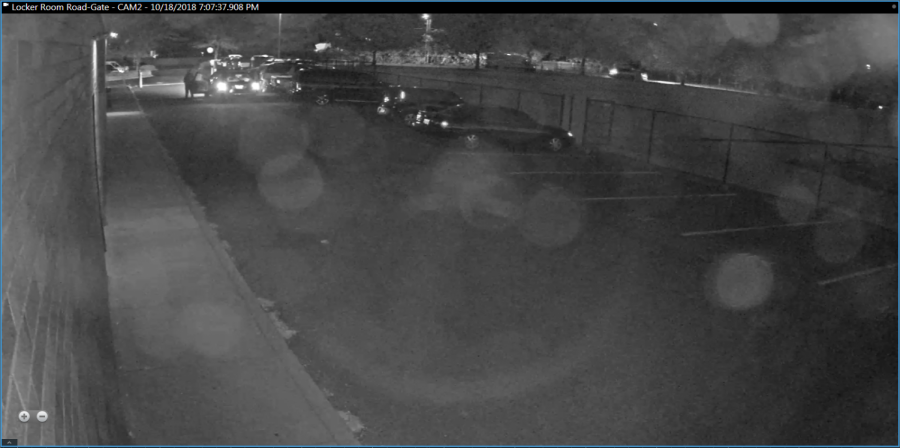 On Thursday, Oct. 18 senior Griffin Cardwell was walking to his truck after the varsity girls volleyball game when he noticed his truck window was broken, and all of his personal belongings had been stolen.
This has been the most recent of three car break-ins to occur this year on or near La Salle's campus, and it is one of many that have occurred in the area within the past few years.
As a result, many students have been concerned about the safety of their personal belongings as well as the security of the school's parking lot. "My biggest concern is that I will leave clothes on my passenger seat and that someone will break in because they think there is more in the pile of clothes," senior Andrew Shireman said.
Students who park at Christ the King or on Fuller Road have also expressed worry because of their off campus parking.
"With all three [break-ins] it has been [students'] sports bags," Campus Safety Officer Matthew Weichold said. "One of [the students] who parked at Christ the King had a wallet with credit cards, debit cards, cash, and everything. All their stuff in their wallet and the person, they just ignored what was right there, they just took the sports bag. It's very odd."
Junior Mary Gach was one of the three students to have their car broken into, and in her case, on Thursday, Oct. 11, a bag containing volleyball gear was taken.
"Someone told me that my car was broken into and I realized that the window was shattered. And the first thing I realized got stolen [was my] volleyball bag. But everything else was there, like my wallet, and a sweatshirt with my [Hydroflask]," Mary said.
Griffin Cardwell also had his football gear stolen, along with his school backpack. "They had smashed my drivers' side rear window, and they had snatched both my school bag and football stuff so my iPad, notes, and calculator. They probably took like six hundred dollars worth of stuff," Griffin said.
The school has made many upgrades to increase security in the past year, including the installation of fifteen new cameras around campus; however, the cameras in the parking lot are older and have yet to be updated.
The lack of quality cameras in the parking lot has been an issue for students this year as well as in the past. In 2016, Aliyah Klein, then a senior, had her car stolen from the La Salle parking lot with no clear view of who did it or how.
"The good news is it sounds like near the end of the year there is a plan to add brand new cameras finally to the parking lot, so that's hopefully coming very soon," Mr. Weichold said. "But as of right now we are very limited. The most I can do really is increase [my] patrols and kind of not necessarily neglect certain areas of the patrol, but focus more on the parking lots. But I am only one person, [and] there is only so much I can do, and I can only be in one spot at one time."
When it comes to parking at after school events or when you're able to choose where you park, Mr. Weichold said parking spots next to the stadium are visible by camera, but spots next to the tennis courts are not. In the student lot, Mr. Weichold recommends choosing from the first two rows that are closest to the front entrance.
Mr. Weichold would also like to remind students about the importance of concealing valuables in their cars.
"You can't have anything showing in your vehicle," he said. "It's got to be simple. [Your car] literally needs to be bare bones dry. You can't have a dollar, you can't have change, you can't have headphones, you can't have a helmet, a skateboard, you can't have a cell phone charger. You want to make sure your car has nothing… if you have a truck you can't have anything in the truck bed, even if your truck bed has a cover over it. It's unfortunate you have to do stuff like that."
About the Writer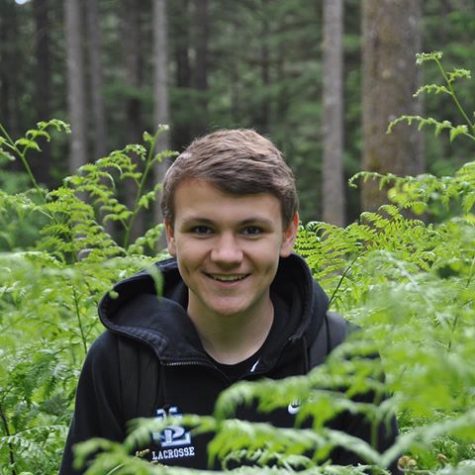 Tarn Bregman, Assistant Editor
Tarn is a senior at La Salle. He is a varsity lacrosse player and actor in La Salle's theater program. In his free time he enjoys photography, spending...