How to Overcome High School Challenges: Five Tips From a Senior to Underclassmen
Hang on for a minute...we're trying to find some more stories you might like.
It's hard to believe that the new school year is already one month underway. For me, this year will conclude with a major life milestone: graduating high school.
As a senior, I have successfully navigated through three years of high school. I have encountered many challenges that I wish I knew how to push through earlier in my high school career. Below are some potential challenges you may encounter or already have faced, and how to overcome them during your high school journey.
Getting involved:
You might hear from others that one reason to get more involved in school by joining clubs, student council, sports teams, and more is because it looks good on college applications. It's true that these activities make you look like a more well-rounded student, but they also have the possibility of leading to new friendships and expanding your interests.
I have been in Outdoor Club since freshman year, and on excursions, including whitewater rafting on the Deschutes River last month, I end up talking to new people and strengthening bonds with current friends. 
Getting out of your comfort zone is one of the most important tips I have, so it's okay if you want to participate in something that your other friends don't plan on doing too. Taking these risks and venturing out on your own are important life skills to have. One thing to keep in mind, though, is how much time you have for extra activities.
Choosing your academic schedule:
Oftentimes students, myself included, bite off more than we can chew. I've learned that it's good to set high goals, but there's only so much that a person can take, so it's important to plan a healthy academic schedule.
Choose your Honors and AP classes wisely, so you won't overload your schedule with classes you aren't interested in. This year, I carefully selected my AP classes, narrowing them down to subjects I'm actually interested in, including AP Calculus BC and AP Biology.
Personally, I think taking many AP classes just to get GPA boosts is not worth it. Time for yourself, friends, and family is usually sacrificed, and though academics are important, so is your well-being.
If you want to take on a super challenging schedule, beware that it is easy to get caught up in the idea of a high GPA until you have to seriously work for it. Advanced courses demand more time and effort from students, so ask yourself whether you would prefer an A or a B in a regular class or risk getting a C or below in an accelerated class.
Making your own, right decisions:
Throughout high school, students search for who they are, what they like, and who they want to be around. Your interests and friends may change, but I have found that it is crucial to allow yourself to express who you truly are. While you might want to hear what others have to say, you are ultimately your own boss.
Also, although it's easier said than done, don't succumb to peer pressure. No matter how "cool" something may be or how many people you'll gain on your side, dumb decisions have their consequences. Don't chime in to a gossip session at the lunch table. Don't text or play games on your iPad during class. Don't send someone homework answers just because they ask you nicely for it. 
I've learned that it's easy to spiral down a hole yet extremely difficult to climb back up, so before making a decision, think about the potential repercussions of your actions.
Getting all your work done:
Procrastination. I struggle with it constantly, and at this point, staying up past midnight seems to be a routine for me. And to be completely honest, I haven't come up with a quick fix. For me, facing the consequences of procrastination has led to my development and understanding of how to better combat it. Sleepless nights, mediocre work, and built-up stress have led me to understand what I don't want.
My suggestion is to just do it. As simple as it sounds, having this mindset will lead to it developing into a habit, which will be useful far beyond your time in high school. Make a to-do list in order of importance, and check tasks off as you complete them. Figure out what study environment best works for you and make the decision to put your phone away for at least a certain amount of time to be able to get work done. Developing useful study habits earlier in high school will eventually help you in the long run.  
Enjoying the journey, despite the difficulties:
During the first week of my freshman year, I remember being overwhelmed and thinking that high school would determine my future. Looking back now, I have some lessons I have learned that will hopefully make your journey easier. 
Don't constantly stress about what awaits you during your high school years. Don't allow the difficulties of high school to outweigh the positives.
Enjoy the time you spend with your friends during break and lunch, attend school events including sports games and dances, and try to make school a place that you look forward to coming to everyday. 
Time seriously flies by. Now in my last year of high school, I wish that someone would've told me earlier to sit back and relax.

About the Writer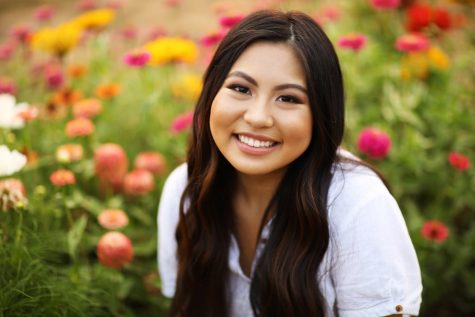 Samantha Kar, Editor in Chief
Samantha is a senior at La Salle. She is a varsity swimmer on the swim team. In her free time, she enjoys playing the piano, photography, and hanging out...