AP Studio Art Shares Their Most Recent Work
Hang on for a minute...we're trying to find some more stories you might like.
AP Studio Art, a new course being offered this year for advanced artists, is focused on developing a portfolio of work that covers a range of art styles from 2D design, 2D drawing, and 3D design to submit to the College Board for AP credits. Each piece focuses on a particular topic that develops a strong portfolio, showing the range of skill of the students. Here's a look at some of the latest work being done by Ms. Cha's AP Studio Art students.
Ana Marie Martinez: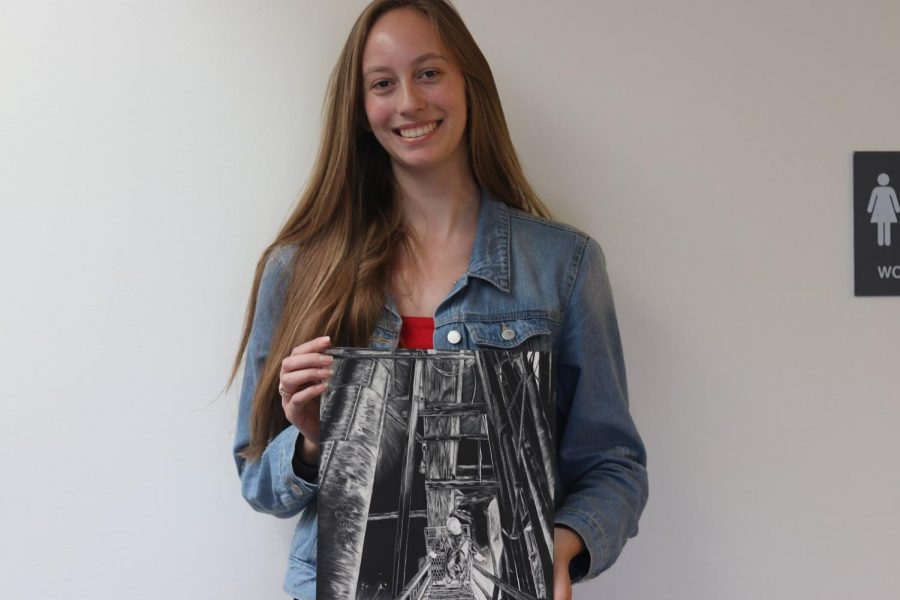 "I really liked the perspective [of this picture]," senior Ana Martinez said. She took this photo while she was exploring an abandoned building, and then made this by making many small lines and patterns on a scratch board, which she said was "really challenging."
Braeden Eggen: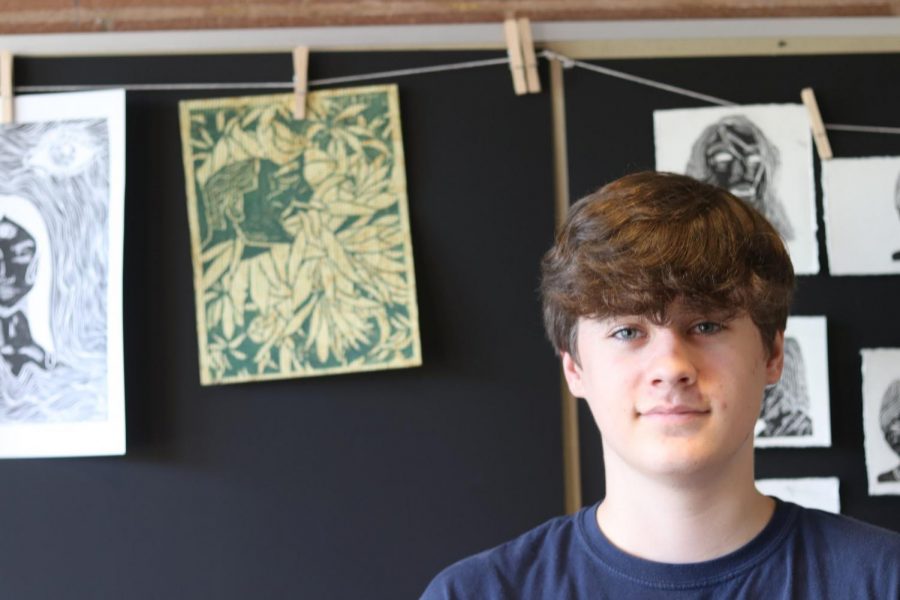 "I like printmaking," senior Braeden Eggen said, so he chose this to be the process for his piece which illustrates how we view agriculture and plants and in our society. "I just thought it had a good message," he said. He used an image taken last year for a past assignment, then put his own twist on it. "[I] wanted it to be more than just leaves," Braeden said, so he arranged it to resemble a hat and a mouth, creating a face.
Brigid Hanley: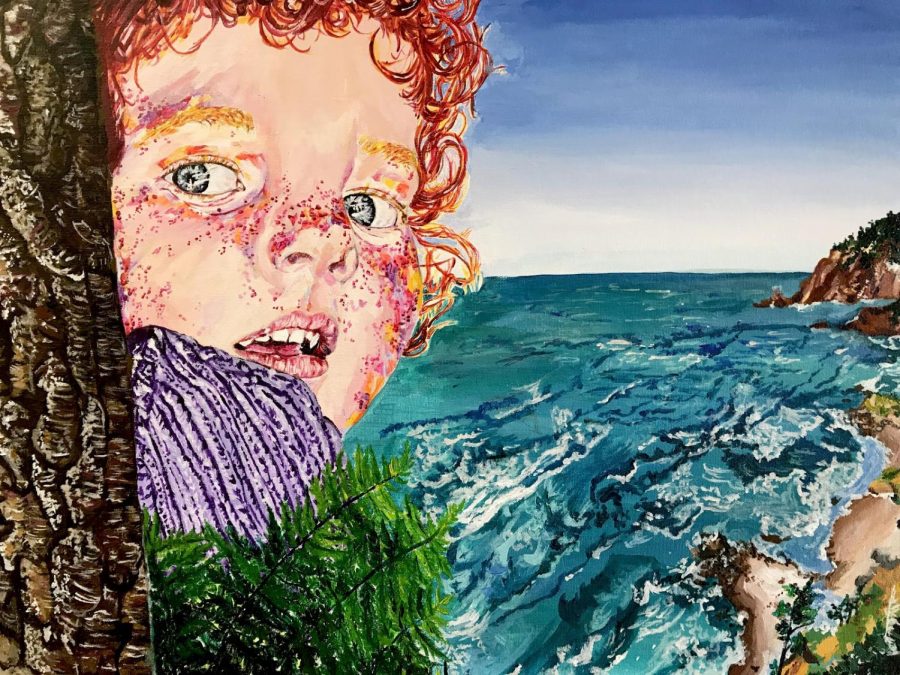 "I really wanted to play with color," senior Brigid Hanley said. Her aim was to bring out the color of the face and "just have fun with it." This piece is a painting of her sister and she said she wanted to bring out the "childish spirit" in the painting. "I really thought the expression was just so curious," Brigid said.  The image she used as inspiration was not at the beach, but she thought it would give it more of a "horizon" and "possibility" feeling. She created this with acrylic paint.
Carolina Stahly-Dronkowski: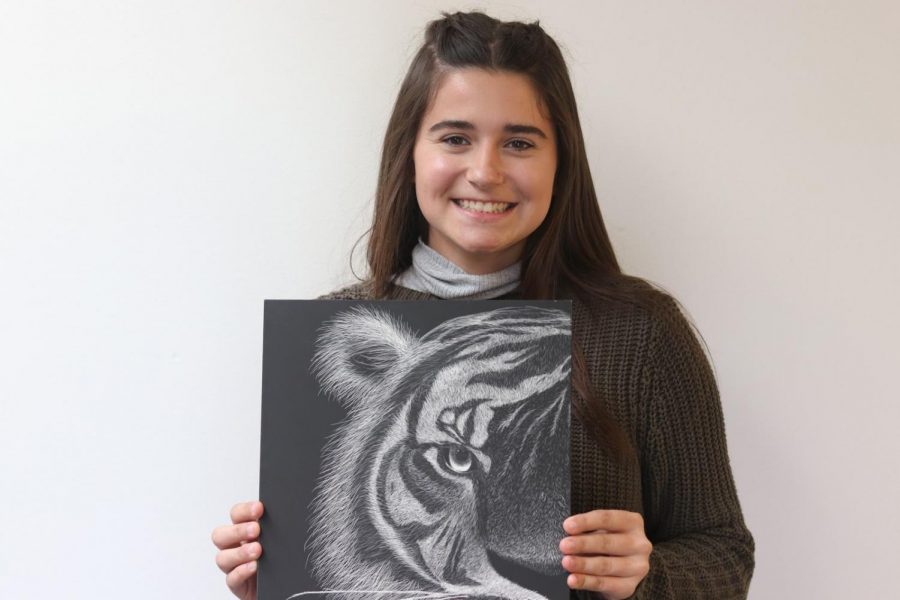 "Tigers are known as the kings of the jungle, but I definitely feel a very feminine power within it," senior Carolina Stahly-Dronkowski said. Tigers are generally known as pretty solitary creatures, along with being loyal. Carolina said she is usually a shy person but feels she has the spirit of a tiger. "In a way it reminds me of my mom," she said. She created this piece on a scratch board.
Gabe Rozzell: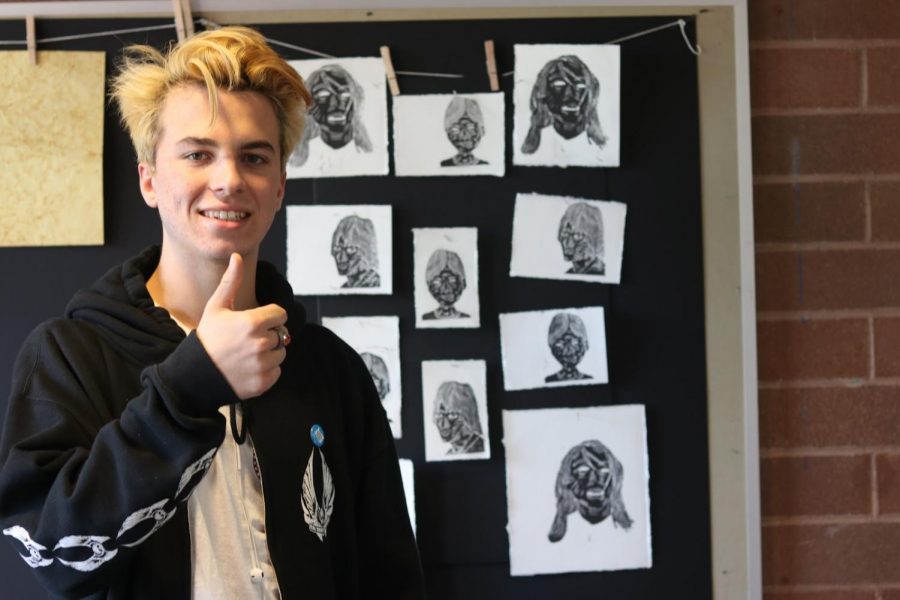 "I see faces all over," senior Gabe Rozzell said. For this piece he chose to do a collage. Gabe enjoys looking at National Geographic, along with all the "really cool faces" in them. For this collage, he says he was inspired by those artists. "The ones without eyes, you can kind of see tags like graffiti artists who make stuff similar to these," Gabe said.
Gretchen Pauli: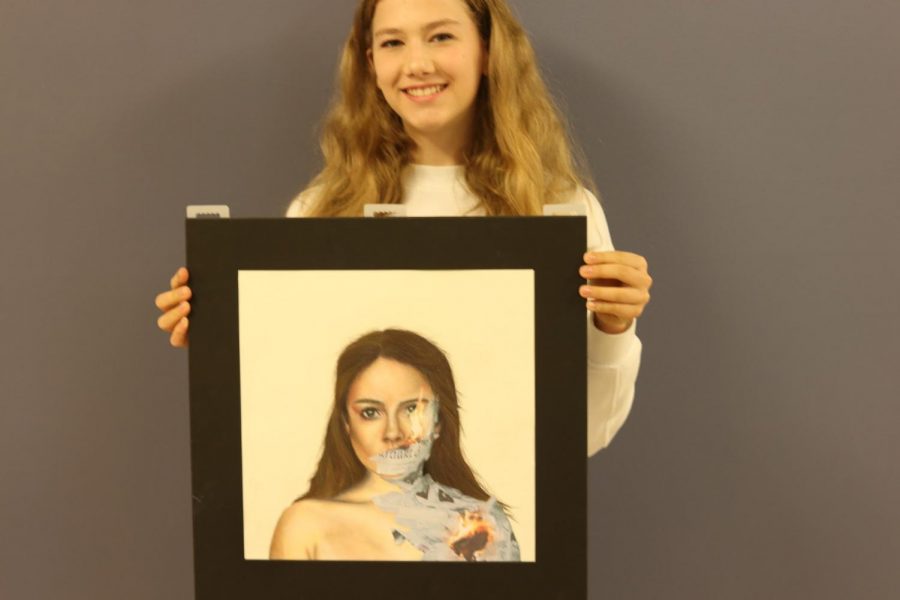 "I wanted something that was unique, with a unique element," sophomore Gretchen Pauli said about a piece she came across, then re-created and put her own twist on by incorporating 3D multimedia in her drawing. She cut out newspaper materials and added it to her own drawing, then added more volume to her hair, more shadows to her face, and also some shading and highlights.
Ryan Fahlman-Katler: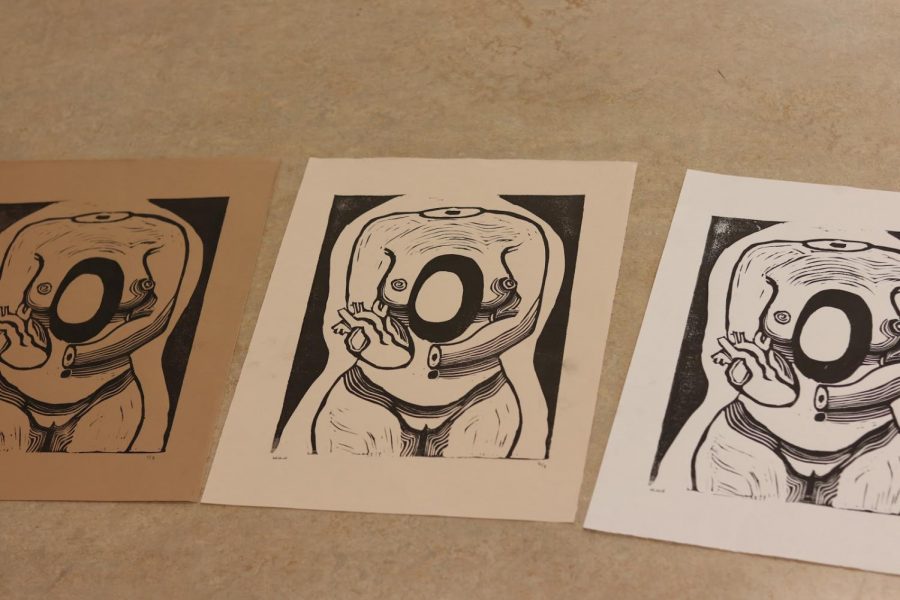 "It's a series and it's about positivity," senior Ryan Fahlman-Kalter said. In this piece, Ryan said she wanted to focus on the female body and mindset and wanted to voice body positivity. "I know a lot of girls in high school, and boys, struggle with their image and I think that that's really important to show," she said. "Not a lot of people talk about it, especially in high school, and I think we should."
Talia Jeffrey: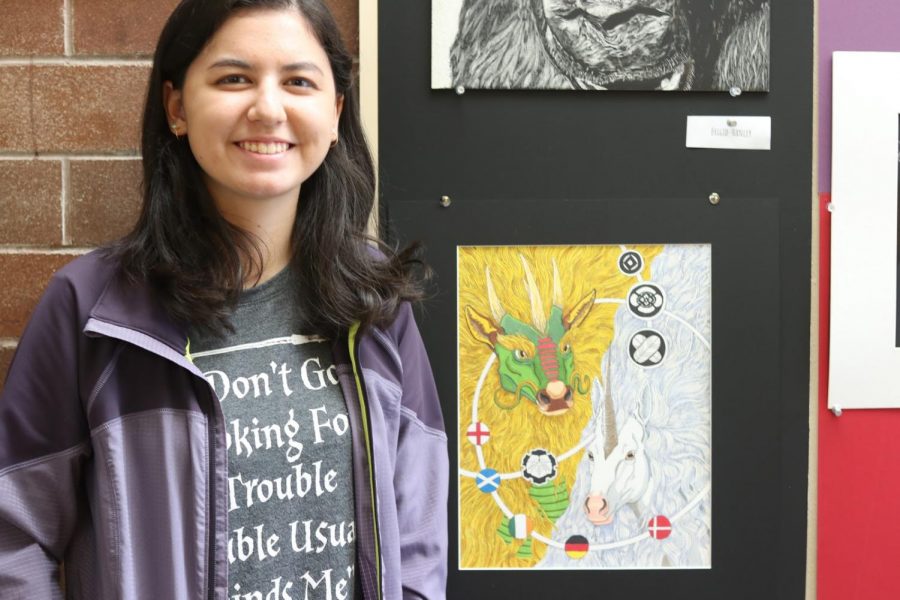 "It's a family piece," senior Talia Jeffrey said about her piece inspired by her heritage. She is half Japanese, which is shown through her family crest. "On my Caucasian side, I showed different flags from where my dad's side of the family came from," she said. She then wanted to tie in something with animals and mythology. She chose the dragon, a Japanese mythical creature, and a unicorn for the European. She created this piece using alcohol markers.
To see more work from Ms. Cha's art students, check out this gallery on the La Salle website.

About the Writer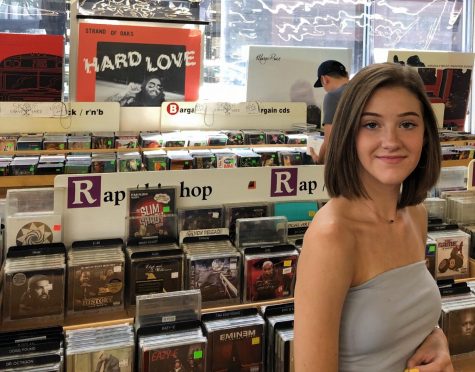 Cassie Hauck, Staff Reporter
Cassie is a junior at La Salle. She enjoys spending time with her friends and family. She enjoys going out with her friends and exploring and taking pictures...