A Dozen La Salle Students Take On The Heavy Home Lives Of The Amskapi Pikuni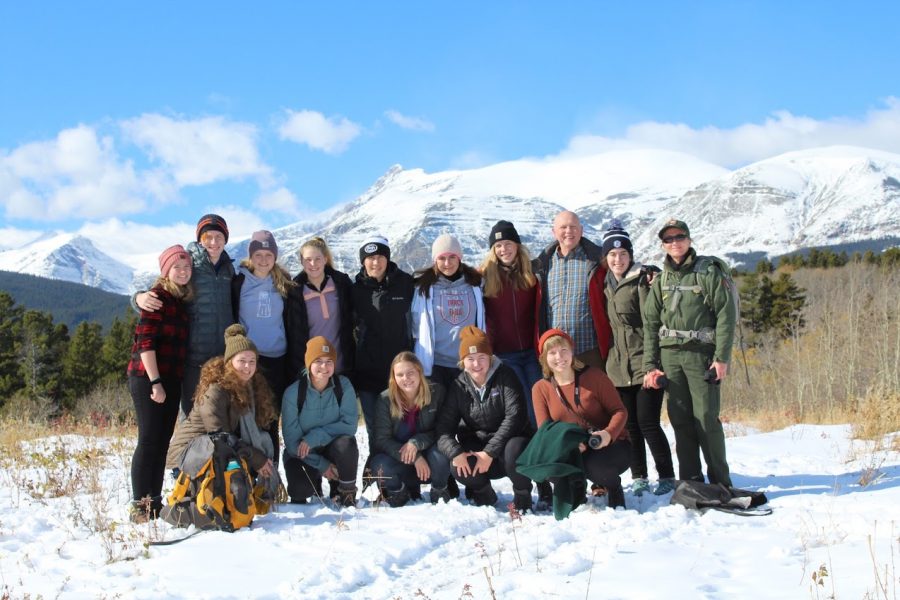 On October 6, 2018, 12 La Salle students traveled on a 16 hour train ride to the small town of Browning, Montana, entering the De La Salle Blackfeet school ready to learn and leaving with high hopes of coming back to serve.
The week was long, yet it seemed there weren't enough hours in the day to take everything in.
De La Salle Blackfeet school is a fourth through eighth grade school with students that have some sort of Blackfeet heritage, no matter how much or little. Even the adults have their percentage of Blackfeet listed on the back of their licenses.
From a presentation on the first day, we learned that approximately 60 percent of these students are born already addicted to methamphetamine. They show up in the same wrinkled shirts and the same wrinkled pants every single day.
Yet these kids have three full carts of iPads and one cart of Chromebooks that the school is providing; these kids have the newest pieces of technology at their fingertips when they don't even have consistent access to basic needs like clothing, food and sometimes even shelter. These students are as young as eight years old.
The Blackfeet tribe is a Native American tribe with four different branches. The Amskapi Pikuni, also known as the South Piegan, is the only branch that is in the United States and this was the tribe that we worked with. The numbers of the tribe are dwindling, yet they are still in the top ten biggest Native American tribes in the United States.
The kids at the De La Salle Blackfeet school have the roughest home lives that any child could have, between parents in prison, to poverty, to not having enough food in their houses for them to have dinner every night.
"These students showed me what the word 'resilient' means," said senior Ben Robinson, who worked with the fifth graders at the school. "Every single one of those kids has endured so much more than anything that I will probably have to go through, yet they still smile, they still love, and they still find hope despite their current circumstances. That was simply inspiring to witness."
Being one of the students that went on this trip, I found the home lives of these kids to be anything but good for their mental health. I worked with the sixth graders, and one of my girls said that her dad was in prison and she hasn't seen him for seven years. She is currently 11 years old.
"One particular student told me his experience with poverty," senior Molly Hogan, who worked with the eighth graders at De La Salle Blackfeet, said. "He explained to me that his grandmother had a condition where she can't lay flat on a bed and instead sleeps in a recliner each night. He told me how he'd spent the past months saving up to buy a bed for his grandmother that would help her condition."
A 14 year old boy shouldn't have to grow up that quickly, worrying about these kind of things, and saving up all of his money in order to make sure his grandmother was in proper care.
These are the daily lives of these kids.
This trip made me realize that I am blessed, and that my life is like a cake-walk compared to these kids, who have to come home to broken and impoverished families day in and day out.
When the Europeans came to America, they invaded the Blackfeet people's territory and sent the children away from their families and into boarding schools, ripping away what they once knew to force them to conform into society by speaking English, and beating them if they spoke their native language.
We had a speaker named Patricia Deveraux, a Blackfeet woman who, 20 years ago, had a life changing experience of being healed by the Holy Spirit of liver cancer. She believes that the Europeans had saved her people; that even though the things that the Europeans did to the Blackfeet people were horrible, like splitting up families with young children in them, if it weren't for the Europeans and their boarding schools, their people would have been completely wiped out due to famine.
The Blackfeet people, when they first came to be, hunted buffalo, also known as the "iiníí" in Blackfeet. There are only about 20,000 buffalo left in existence today, which is a small fraction of what it originally was. Because the buffalo population was being wiped out at a rapid pace by Europeans, the Blackfeet people didn't have enough food for themselves, thus causing their people to die rapidly.
Deveraux's belief is that if the Europeans didn't put these kids in these horrible boarding schools, even though they were tragic, there would likely be a significantly smaller Blackfeet population today.
However, as a result of these boarding schools, there are very few fluent speakers left in the United States, which has forced the Blackfeet people to conform to the culture of America.
"Some of the fourth grade kids I met had grandparents who endured these schools where they were forced to speak English [when they didn't know how]," senior Lenora Mathis said, who worked with the fourth grade students. "The saying [during this time period] was 'kill the Indian, save the man.'"
Even though the Blackfeet people were forced to conform, disregard their native language, and are a very impoverished culture today, you don't see it in the personality of the kids that go to the De La Salle Blackfeet school. They always have smiles on their faces and are so full of love.
I believe this is because they don't get loved at home. The little love that they have, they are giving to others, even when they are the ones that need it most.
Working with these kids for a week was an experience I will never forget. I had 15 students that I worked with, and each one of them said that this was one of the best immersion experiences they have had, despite them having 30 immersion groups a year. Some of my students acted out on a daily basis, but in the end, they were the ones that wrote the sweetest notes to me on the last day.
The poverty levels are high, and many kids are born addicted to drugs, but according to Blackfeet staff member John Ficaro, 99 percent of the alumni from De La Salle Blackfeet school graduate high school and 75 percent of those same students move on and graduate from college.
In the worst of circumstances, these kids are still bright and cheerful, with nothing but positive attitudes and smiles.
I can speak for all 12 of us who went on the trip in saying that we will be going back, and it will be soon.
About the Writer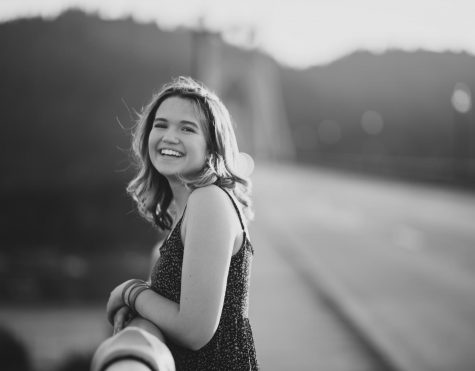 Anna McClow, Assistant Editor
Anna McClow is a senior at La Salle. In her free time, she is very involved in the theater department, and enjoys performing. She has two dog, four cats,...